Berlin / Germany (Weltexpress). Surrounded by high trees while resting on a natural lake and hidden from the hustle and bustle of the city streets, Café am Neuen See turns into a Garden of Eden of great dining and pleasure.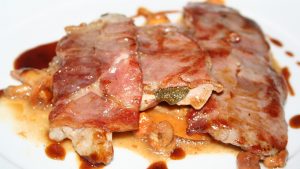 Berlin always enchants residents and visitors alike.
Shangri-La, analogous with earthly paradise and utopia sits ideally in perfect harmony with nature. To top it off, a festive restaurant with a large beer garden, the Café am Neuen See is as enchanting as it gets.
Sitting neatly alongside a lake, patrons young and old cherish the calm atmosphere where excellent mediterranean and German cuisine make for a delectable experience.
A spacious restaurant with fireplace and candle lit tables offers seasonal dishes – all year long guests can enjoy a hearty breakfast, loving lunches and elegant dinners.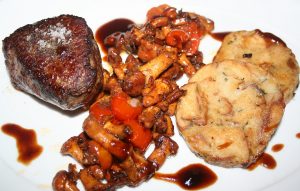 Guests can literally spend the entire day at Café am Neuen See. Whether inside or lakeside, the menu stretches the imagination. No Hurry – No Worry, the motto is simple – all patrons and especially children will welcome excellent food and entertainment – boating, live music and special events captivate the senses.
The beer garden features Andechs beer – a brew made by by monks in a lake region in southern Bavaria. No doubt, the monks would be proud to see their beer served in tranquility.
A "Tiroler" farmers breakfast or "Build your own breakfast" will jump start your day. Organic eggs, herb curd alongside wholegrain bread, homemade jams, Milano salami, Bresaola ham with a terrific coffee and tea selection is superb.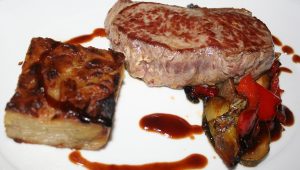 After a stroll through the Tiergarten or a row on the lake, lunch and dinner will be highly appreciated.
Tomatenessenz soup with Parmasancrepes or a Gürkensuppe with shrimp will tantalize the imagination.
A Salat Cans with mustard dressing and grilled chichen breast or a Salat Verde dressed with spinach, goat cheese and a himbeer vinagrette is delightful.
Caesar Salat with an array of delicious stone oven pizza is grand. Café am Neuen See is well known for their pizza – spicy salami with fresh chilli, salmon -cremefraiche and dill or lobster, garlic, spinach toppings will tell the tale.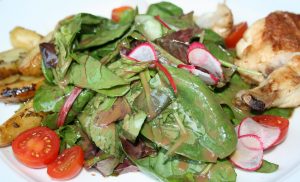 Main dishes include several pasta, fish and steaks. Spaghetti topped lemon verbene or Ravioli with ruccola, chestnuts and estragon butter and Penne Piccoli with eggplant and cognac beef strips are highly recommended. Salmon steak is a restaurant favorite and the Filet Mignon is succulent.
Desserts will put a wide smile on your face – Penna Cotta, Mouss au Chocolat and children will love the ice cream with apple strudel.
The Bar hosts every drink to meet your mood and the wine selection features an excellent array of German, Italian, Spanish, French, and Chilean reds and whites.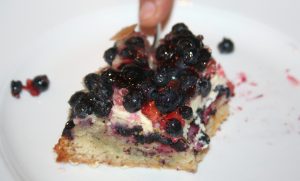 Service is smooth, friendly and very attentive. In order to make sure you have a great table it is recommended to reserve – especially on weekends.
Weltexpress Gourmet on the Café am Neuen See – Tops, a great dining experience where one visit is not enough!
* * *
Café am Neuen See, Lichtensteinallee 2, 10787 Berlin, Germany, Phone: +49 (0)30 2544930, Email: info@cafeamneuensee.de, Website: www.cafeamneuensee.de
Open daily from 9 clock in the morning.