Berlin, Germany (Weltexpress). Project Girogusto brought Italian fine wines and recipes to the heart of Berlin. Sampling wine and dishes from diverse regions in Italy proved to be a tasteful journey.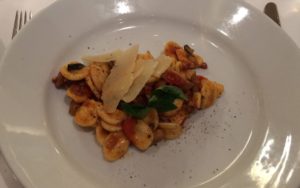 Girogusto needs no introduction when it comes to serving exquisite style – Salumificio Sorrentino, Pierpaolo Pecorari, Nastro D'Oro and Lantieri provided a wine tasting and culinary festivity that left an indelible impression.
The goal created by project Girogusto started a delicious trail that began in Munich, moved across the country to Düsseldorf, Hamburg and Berlin. Spreading joy through tradition is one of the best ways to get the message to the public; and what better way to accomplish that – simply tantalize the mind and tastebuds with savory examples.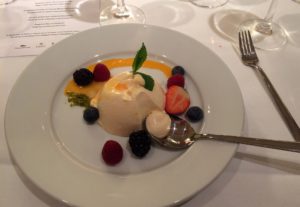 The recipes were creative and innovative: Taglieri di salumi, Orecchiette fresche con salsiccia mantovana fresca e Funghi, Gamberone avvolto in Guanciale in salsa aromatizzata, Semifreddo al melone con frutti di bosco…
Combined with wine tasting traditions from the diverse regions presented – the rich character and harmony brought the experience a superb rating: Excellent – Girogusto Berlin!
Weltexpress Gourmet looks forward to meeting Project Girogusto on its next great journey.