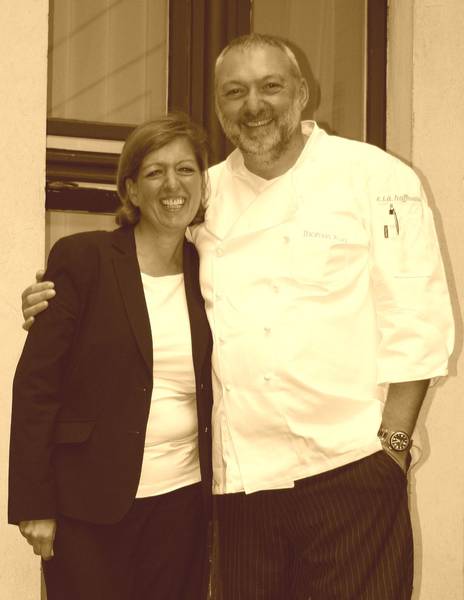 Berlin, Germany (Weltexpress). The aesthetic harmony felt upon entering the E.T.A. Hoffmann restaurant will raise your dining fantasy to a magical level. Chef Thomas Kurt simply calls his art "cuisine classic" – there is no question as to the passionate fantasy he creates and ensures for a heightened culinary experience.
In the front of the house, you will be graciously led through a delightful and memorable dining experience by Heike Seebaum.
Awarded the "Berliner Maitre 2011", Ms. Seebaum meets each guest with joyful ease. Savoring the E.T.A. Hoffmann dining experience to its fullest pleasure is what she ensures with exquisite knowledge and charm.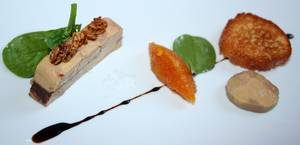 The dinner menu begins with delicacies where the names alone stir mouth watering sensation.
Ballotine and liver of rabbit with green salad and young garlic, Salmon confit on a cucumber mustard sauce with little "Berner Rösti", Saddle of veal "Strindberg style" with asparagus – pea ragout and risotto, Bread and cheese in a different way – frothy brie Meaux, Strawberry sherbert and bell pepper…
Also, every starter begins with a wonderful wine. Chef Kurt and his team carefully select excellent wines – his restaurant can easily boast while offering 250 wine selections.
Using the words of the Maitre, "wine accompanies a fine meal, the right choice of wine can influence your dining experience in the most positive way."
Serving a savory wine with a Terrine of Fois gras with spiced chocolate – date, peanut – marmalade and brioche, Twice of cod fish and cauliflower with organic egg needs the helpful insight of the Maitre – one can appreciate that…
Enjoy wonderfully spacious rooms with a bar and terrace – taking your time between courses is what E.T.A. Hoffmann encourages – relax, sit back and be entertained by the magical ambience and dishes before you.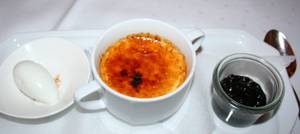 Spending an evening with every intention of pure dining enjoyment, you will be enthralled with scallops on parsley root creme, tortellini stuffed with cream cheese of goat milk or a tonk of veal with twice bell pepper – all delightful entrees.
Continuing with main courses demonstrates the magical flair Chef Kurt holds – Hip from the US – beef with Sauce Bernaise, Roasted saddle from Iberico pork or a Grey Mullet with roasted green asparagus takes each pallate to a new level of fine dining.
E.T.A. Hoffmann is truly an enriching dining experience- situated in the middle of Berlin with easy access, it is highly recommended to experience Chef Kurt's passion.
His "Cuisine Classic" style is as magical as it tastes.
Located in the Kreuzberg district – the residential area of the last century called the "Riehmers Hofgarten" is a wonderful palatial backdrop where you will find a supberb and remarkable restaurant – E.T.A. Hoffmann.
* * *
Restaurant E.T.A. Hoffmann, Thomas Kurt, Yorckstrasse 83, 10965 Berlin, Fon +49 (0) 30 78 09 88 09, Website: www.etahoffmann-berlin.de, Email: info@etahoffmann-berlin.de