Berlin, Germany (Weltexpress). True enough, 40, 60, 80 have nothing in common with the classic 90-60-90, at least not at first sight. Anyway, if you take a closer look, the model's lush bust, broad hips, narrow waist is gradually dying out. Or does anyone still care for to caress a lady with particularly outstanding curves?
Slim line is in. Sorry, no sugar for my sugar! Calories: stay away.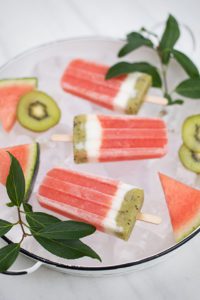 Hardly any calories, on the other hand, in a splendid drink from Austria that hears to the name straw: in German. The well-known product of the Stroh Austria GmbH with seat in Klagenfurt is Stroh Original 80 with 80% volume alcohol content, but it's also offered with an alcohol content of (only) 60% volume and 40% volume. In the Strohgasse of Klagenfurt, which is reminiscent of the founder Sebastian Stroh, to whom the company, which today is managed by Harold Burstein, goes back, the business has its headquarters.
There one obviously thinks up new creations using Stroh rum, but also likes to pass on creations. "For this summer season according to a Stroh press release dated 20.4.2018 "Cooking Catrin created ice cream recipes with straw 80, 60 or 40, which even in the worst heat wave promise with the typical straw aroma culinary delight in style, in traditional "Stanitzl" or in small molds for "Gugelhupf".
Obviously Catrin's creativity is limitless, thanks to straw eh Stroh. "Allowed is what tastes, and tastes are known to be different," it says in the press release, in which a classic also plays a role.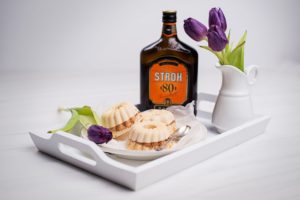 A "hit in the popularity ranking among old and young" is "the chocolate ice cream. Creamy, intense in the taste and ready for toppings of all kinds, it makes the hearts of a sweet tooth beat faster. The iced "Reindling" is a heat-hardy homage to traditional Carinthian pastry and the melon pops are an alternative for those who prefer fruity ice creams to the milk ice cream".
That straw, sorry Stroh is something for winter AND summer and that for centuries, this Harold Burstein knows, who "with current ice cream creations…" is looking "to inspire and demonstrate new, individual recipes" thus showing "how wonderful the Stroh aroma unfolds even in frozen desserts".
Our tip: chocolate ice cream with Stroh rum
It takes a good quarter of an hour without time to rest. For about 500 ml of ice one needs
Ingredients
as follows:
160 g dark chocolate
3 yolks
1 egg
4 teaspoons of sugar
40 ml STROH 40
275 ml whipping cream
Preparation
Melt the chocolate. Make the whipped cream. Beat the eggs with the sugar for several minutes in the food processor until a thick, white cream is produced. Gradually stir the melted chocolate into the mixture. Finally, fold in the rum and whipped cream. Place the mass in a closable container and place in the freezer for at least six hours, preferably overnight.
If you like, you can still refine the ice cream with chopped pieces of cookie. Fold these before freezing.
If you want to know more about delicious Stroh recipes, surf on www.stroh.at.
* * *
Christopher Prescott – Text based on an article by Ole Bolle.