Berlin, Germany (Weltexpress). On July 16th and 17th, 2022, a pizza festival is to take place at Jules B-Part in Park am Gleisdreieck in Berlin, which will be advertised as Pizza Street Festival with the addition "True Italian". The event could definitely become a pizza park feast for gourmands and gourmets.
Pre-announcements claim that "ten of the best pizzerias in Berlin" are said to be gathering for the Pizza Park party, but opinions may differ. The two-day event will be "organized with the support of OONI Pizza Ovens and under the patronage of the City of Naples", according to a press release from the Berlin-based Schröder-Schömbs PR agency of July 14, 2022. If the participating pizzerias – Antica Pizzeria Da Michele, Prometeo, Capvin, W Pizza, Lovebirds, Mangiare Berlin, NEA 1889, Spaccanapoli Nr. 12, Cheers Kiez Pizza and Gemello Vegan Pizza are mentioned – as previously announced, use the Ooni Koda 16 at Jules-B in the Park, then the gas-powered pizza ovens, which can reach a temperature of 500° Celsius within 20 minutes, promise prompt production of "pizze". With a large Ooni Koda 16 pizza oven, a freshly made pizza is baked the Neapolitan way in one minute, 90 seconds at most. By the way, Ooni pizza ovens can not only be operated with gas, but also with wood and coal.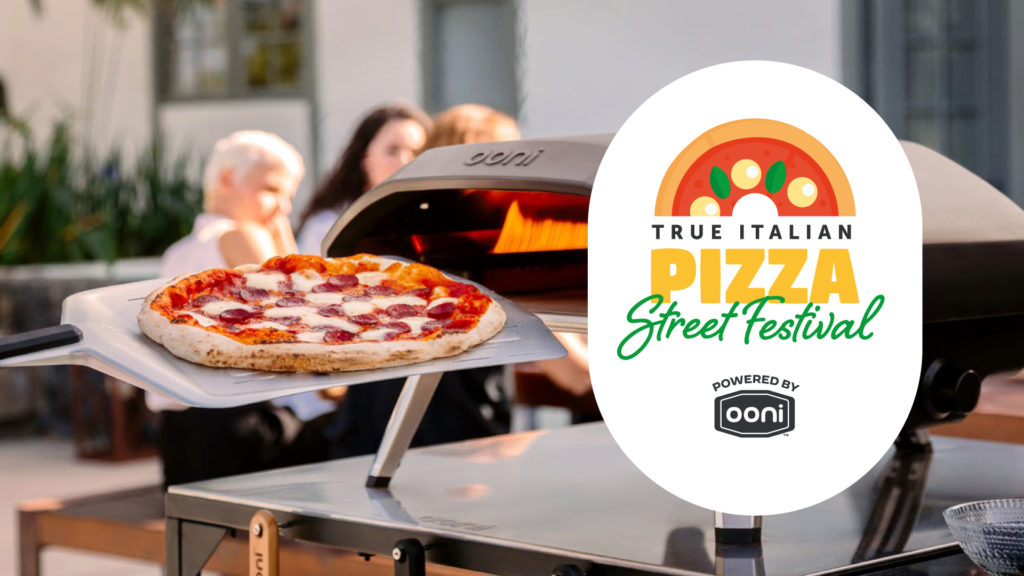 Connoisseurs and critics know that the making of a Neapolitan pizza is not just a question of using the right oven like Ooni, but also depends on the yeast and the flour, to which the Associazione Verace Pizza Napoletana and the Associazione Pizzaiuoli Napoletani attach great importance. According to "Wikipedia" the ingredients are "soft wheat flour, brewer's yeast, natural drinking water, peeled tomatoes and/or small fresh tomatoes (pomodorini), sea salt or table salt, extra virgin olive oil; other ingredients that can be used in their preparation are garlic and oregano, fresh basil and Mozzarella di Bufala Campana PDO. or the mozzarella g. t. S." There, wood-fired ovens are expressly mentioned that reach a baking temperature of 485 ° Celsius and a cooking time of 60 to 90 seconds. Well, with an Ooni stove, that's not a problem. It is also clear that a pizza Napoletana is offered in two ways, as a pizza marinara and as a pizza margherita. See and taste the difference for yourself.
The organizers hope not only to make pizzas in no time at all, but also to attract a respectable attendance at the Pizza Park party, which is said to be "the largest street pizza festival that has ever taken place in Germany".
The fact that the participating pizzerias, which are worth visiting, offer a pizza margherita for 8 euros and a pizza marinara for 7 euros, should also attract people to this park next weekend. In addition, each participating pizza baker can think of and offer additional creations. There is talk of a variant "with meat and a vegetarian or vegan variant". Perhaps there will also be a Passover pizza or a GDR pizza with beer ham or broiler chunks, letscho or sauerkraut or anchovies and Cuban pineapple. Guests can look forward to it.
Drinks and cocktails will also be sold and there will be a "make pizza workshop" where anyone can learn to "bake their own pizza" with the help of the "Make Pizza Academy"as well. Let#s then have a Limoncello di Capri, Sambuca Molinari and Amaro Montenegro on Saturday, July 16, 2022 and Sunday, July 17, 2002, from 11 a.m. to 10 p.m. at Jules B-Part in Park am Gleisdreieck, Luckenwalder Straße 6b, 10963 Berlin to celebrate the party and of course. Ooni! Admission is to be 3 euros – including "handmade" and canned music from a DJ. Go for it!
Remark:
The above post by Ole Bolle has been translated into English by Christopher Prescott.