Berlin, Germany (Weltexpress). Visitors and local residents will enjoy a great dining experience in Berlin's Cancún restaurants. Established in 1999, Cancún – Cafe – Restaurant – Cocktails and Lounge know what their patrons enjoy – hearty and large portions served in a spacious ambience that reflects South American flair.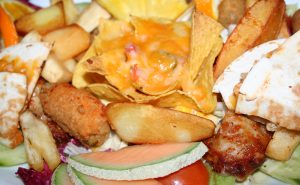 The friendly and gracious staff pays attention to detail and ensures a wonderful dining experience. The casual style welcome guests from around the world.
With an expansive menu that numbers over 100 dishes and 600 plus drinks and cocktails, the Cancún is a dining experience that delivers the WOW effect.
Fun filled and for all ages – there is something for everyone to discover.
Fascination South Ameican style begins with a starter – Sopa De Verdura, Mexican Corn Soup Sopa De Tortilla – tomato soup with chicken meat and feta cheese or a delicious Chili Con Carne Y Queso – Mexican stew is highly recommended.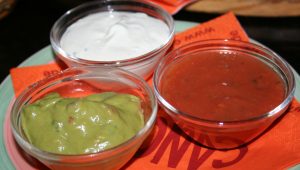 If you fancy an XL Baked Potato, Tex-Mex-California style with dips, chili, chicken or cheese – the servings are guaranteed to put a smile on your face.
The starters alone list the great Mexican standards – with Cancún's famous Nachos, Mozarello Sticks, Diablitos or the grand Cancun Platter – Salsa roja, sour cream, avacado cream, fruit and salad.
The house specials waste no time in taking care of that Mexican flavor – Fajitas Combinadas – rump steak strips, chicken breast, shrimp, Quesadillas, Burritos, Enchilades or a Pasta California style high-lights the choices.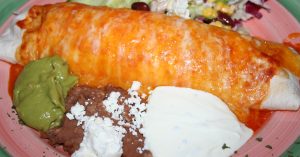 What you soon learn – you have to return several times to test every amazing dish.
The Cancún Mixed Platter or the Carne AlaTampiquena – Grilled Rump Steak is truly enjoyed by large groups and kids.
The children have their own specials, too. They include the Javan Burger, Steak Burger, Crazy Chicken, or an Enchilada with fries and veggies will keep them happy.
An endless selection – it only gets better – the Spare Ribs from the Lava Grill and homemade BBQ sauce or the Texas Chili Burger – XXL, takes it to new levels of enjoyment.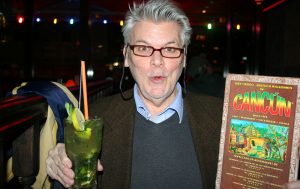 The cocktails are second to none and every wish you may have – the bar will match your imagination.
Cancun hosts private parties and is a great Sport-Bar with screens positioned throughout the lounge areas.
Cancún Rotes Rathaus was Weltexpress Gourmet's first trip to the Cancún chain and not the last – the dining experience and menu is excellent – on your next trip down South America in Berlin head to Cancún!
* * *
Cancún, Rathausstraße 5-13, 10178 Berlin, Phone: 0049 (0)30 84712785 Website: http://www.cancun-restaurant.de