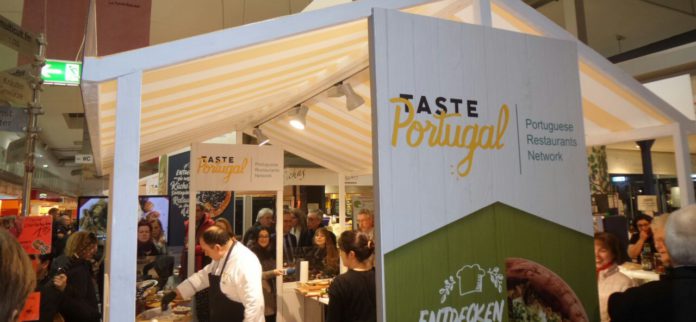 Berlin, Germany (Weltexpress). If you, your friends and family love good and authentic food and drink – and sure you do – then this is a must go. Come to taste delicacies of Portugal in the setting of Kreuzbergs Marheineke market hall. From 15 to 17 March, regional treats from Lisbon, the Algarve and other parts of Portugal, which are even less known but certainly worth while to savour, are on offer for locals from and round Berlin, as for tourists.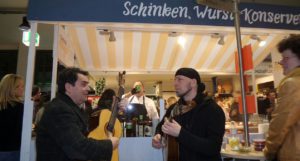 And lo and behold, Portugal's cuisine offers far more than fish and stews like bacalhau (stockfish) and caldo verde. On the contrary, there are lots of delicious cheeses, spicy sausages, first-class olive oils and famous wines. What about having a slice of sheep's cheese from the Serra da Estrela where Bordaleira sheep graze. Other sheep and goat cheeses like the one from the Quinta Ribeira de Alpreade are loved by gourmands and gourmets – as is Alheira, the celebrity among the typical sausages which now usually also consists of poultry and pork, although when invented by the Jews during the Inquisition it used to be made of only bread and garlic as meat ingredients were not allowed by religion. Another favourite are varieties of Chourica, with poultry and pork and a sweet filling. These treats are mainly known and enjoyed in the region" behind the mountains" and in upper Douro, in northeast Portugal.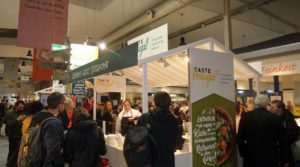 To cheese and sausage fish such as marinated eel variants are served as well as natural, unchanged and cold-pressed olive oils with bread. Flor de Sal is another speciality to look out for. Almost complete is the opulent meal in the market hall at Marheinekeplatz in Bergmannkiez. Only a wonderful wine is missing. How about indigenous grape varieties that only exist in Portugal? The organizer, behind "Taste Portugal", is the Portuguese hotel and restaurant association AHRESP, the Portuguese foreign trade agency AICEP, the state tourism association Turismo de Portugal and the Portuguese Federation of Local Development Minha Terra, recommending wines from the Tejo, Beira and Bairrada regions and Dão. Then try Gin do Ribatejo..!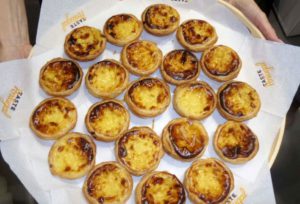 There will also be a show kitchen to watch from 11 am to 6 pm on the three days. The sceptre lies in the hands of the author, restaurateur and cook Vítor Sobral, well-known in Portugal as the pioneer of a new and light cuisine, whose fish soup or fillet of a black Iberian pig are treasures for the admirers of well prepared delightful dishes.
Those who can not make it to the Marheineke-Markthalle in Berlin-Kreuzberg in these three delicious days can enjoy Portuguese food and drink in 17 restaurants in Germany, in the capital at Octo Berlin, the Bekarei and Restaurante Carlos Caravela, members of the Portuguese restaurant network all of them.
Feel the flair of "Taste Portugal" by listening to musicians who perform Fado as in Lisbon and Coimbra. If one does not become an adherent to Portuguese cuisine with these pleasures for eye, ear, nose and stomach in Berlin, then this will certainly succeed when one is travelling around Portugal. Here there are so many culinary highlights for you to discover. Enjoy and "Taste Portugal" on your tour!