Berlin, Germany (Weltexpress). Experiencing flair where creativity meets a relaxed ambience, Scandic guests are highly impressed with lavish choices. Situated near Potsdamer Platz, the Scandic hotel provides inspired dining for business persons and families – emphasis on making kids enjoy a meal with playfulness in mind is a treat to watch.
Famous chef, Jamie Oliver started the Scandic experience with an exclusive kid's menu, but in meeting the casual, he put together a fantastic new seasonal a la carte menu for adults.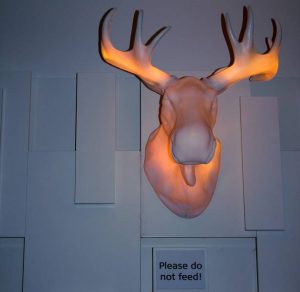 Youngsters will enjoy an adventure during mealtimes – mixing salads and desserts is mindfulness in action.
Pizza Your Way, Slider Burgers and Smush In – an ice cream where kids pick their toppings and mix them together is a hit!
In other words, "Smush in and get stuck in!"
Adults have the pleasure of sampling the Summer Menu – Hot and Cold Smoked Salmon, Summer Grilled Chicken and a salad with green goddess dressing is a healthy approach to joyful dining.
The kids have their special dessert, but moms and dads can treat themselves to a Chocolate Pot and local summer berries – delicious.
Taking it to another level of balanced eating – the menu is excellent.
Highly recommended – the Terrace BBQ, a treat for all ages.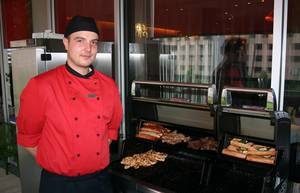 Wonderful BBQ sirloin, wrapped grilled salmon or a tasty bratwurst will go well with Scandic's excellent wines and beer selection.
"Cool and exciting," Jamie Oliver says it and serves it with a special style.
When on the walk-about in Berlin, treat yourself to a new approach in creative dining – relaxing and fun-loving, you will leave with a smile.
Great appearance, classic and tasteful – the Swedish style is purposefully designed to create a fully relaxed atmosphere.
Friendly service with attention to detail makes the Scandic experience something extraordinary – you'll feel at home.
Scandic Hotel dining is stirring it up – a must experience!
* * *
Restaurant & Bar 3rd, Scandic Berlin Potsdamer Platz, Gabriele-Tergit-Promenade 19, 10963 Berlin, Germany, Phone: +49 30 700 779 0, Fax: +49 30 700 779 2211, E-Mail: berlin@scandichotels.com