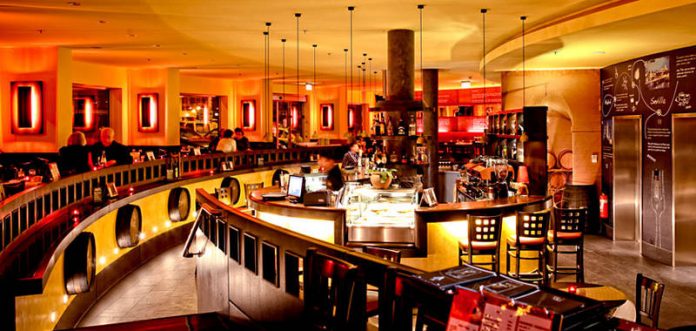 Berlin, Germany (Weltexpress). Matching a wonderful sojourn through Berlin's city center – strolling Friedrichstraße, you can't miss one of Berlin's finest tapas bars. Delightful with a surprising modern twist – style, "revolution tapas" offers a personal touch in serving great Spanish cuisine.
Cured ham, Iberian ham, prawn, ham with truffle, croquettes and crema catalana are but a few of the diverse dishes you will enjoy.
Friendly and insighful service – the expertise offered by the staff will take you from dish to dish with delectable reassurance.
The half-moon ambience provides a spacious dining room where live music captures the full tapas flair.
Every Tuesday and Thursday, Spanish artists lift melodies that match a memorable dining experience – coupled with excellent wines and beer the Meliá Tapas Bar is a special Berlin eatery.
Original and delicious, get ready for an excellent meal – lunch, dinner or special events -stepping into Meliá's Tapas Bar will match your expectations.
WELTEXPRESS Gourmet highly recommends Meliá's Tapas Bar in Berlin.
* * *
Meliá Berlin Tapas Bar, Friedrichstraße, 103, 10117 Berlin, Germany, Phone: (0049) 30 20607900, Fax: (0049) 30 2060790444, Email: melia.berlin@melia.com