Berlin, Germany (Weltexpress). At Karl-Liebknecht-Straße in the middle of Berlin, Bavarian brunch is the event on Easter Sunday as well as it certainly will be tomorrow, on Easter Monday. Eggs galore, and also a little more besides that: In addition to apple and orange juice there was plenty of coffee and treats for the morning such as various cold cuts, jam, marmalade, nougat cream, cereals, muesli, cheese board, bread, rolls, pretzels, butter croissants, antipasti and a large salad selection. A Bavarian brunch would not be a Bavarian brunch if it were not for the hearty. Turkey pieces in a sauce or turkey slices, white sausage and sweet mustard, Nuremberg sausage, roast in beer sauce, knuckle, Leberkäs, Fleischpflanzerl, roast pork, pasta dishes, Matjes fish housewife-art and loads of side dishes such as dumplings, potato gratin, rosemary potatoes, market vegetables, red cabbage and super Sauerkraut. Delicious!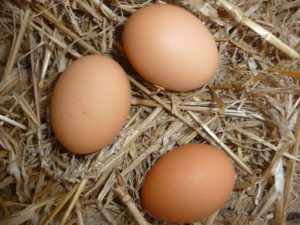 Savoury and sweet, we liked that. At the end, we had a go at many dessert goodies. The selection ranged in the event floor on the first floor from custard to chocolate pudding, cake, rice pudding, semolina pudding, red fruit jelly, lots of fruit with vanilla sauce to Bavarian cream.
The food selection is not binding and the rich buffet, which is always refilled, can vary from week to week, but usually all is as described in front of the big eyes and open mouths of small and large guests.
Many of the little ones will come today and tomorrow, many children with their parents and grandparents are expected for the Easter brunch on Easter Monday from 10am to 3pm. They will have a great time on the large playground with slides and tilts and seesaws and so on.
See also "Easter brunch … at Hofbräu München, Wirtshaus Berlin" by Christopher Prescott in WELTEXPRESS English Edition.
Hofbräu München, Wirtshaus Berlin
Karl-Liebknecht-Strasse 30, 10178 Berlin, Germany
Reservations are possible by phone at 030/679665520 or by e-mail at reservierung@berlin-hofbraeu.de
Christopher Prescott based on a text by Ole Bolle.