Berlin, Germany (Weltexpress). Wine lovers had a special opportunity to sample over 100 of the best Rioja wines, enjoy selective Tapas dishes and dance the night away.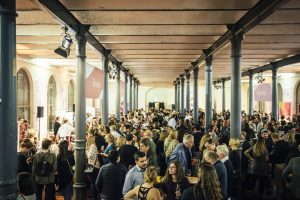 Held in Berlin's historic Heeresbäckerei, the cool-loft atmosphere was creatively arranged to accommodate samplers and receive genuine tips from Rioja Wine Educators.
Five exquisite stations were set-up that included wines from Gran Reserva, Reserva, Crianza, Generico, Blanco and Rosado.
DJ Johnny Hitman provided the tunes and the rest was pure enjoyment.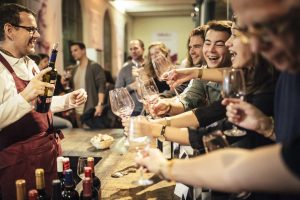 Over 600 wine tasters fully enjoyed The Night of Wine – the complete Rioja Edition was a tremendous success.
No question – Rioja Edition will be back in Berlin for another grand evening.
Weltexpress will keep you up-dated as to future Night of Wine events – see you there!