Berlin, Germany (Weltexpress). The alternative touch to home cooking is easy – the decision to go onine and order classic pizza, pasta and salads will stretche the imagination.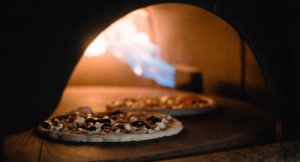 Vadoli is a whole new experience that creates balanced, tasty, fresh and innovative dining. Timely service and outstanding quality make the Vadoli dining moment something you will decide on often.
Founder Beschir Hussain is today's young mind with a flair for good food that takes it right to your dining room table. Utilizing multi-media, clever branding and ensuring quality – the name of the game is clean eating. By creating a virtual online home delivery service, Hussain engineered a new state of the art dining experience. According to Hussain, "Fulfilling customer expectations, we've focused on optimal time delivery, packaging and tasteful foods." Chef designed pizza delivery is a new trend that has reached Berlin. Vadoli takes it even further than the proverbial home delivery door step – they've reached out to hotels and events in getting their orders around town.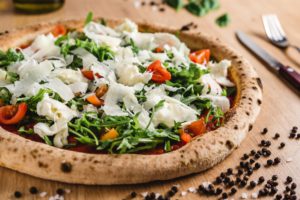 Together with acclaimed international food-chefs like Valentino Libro and Elio Corsi, Vadoli's innovative definitions and tastes are fascinating.
The new generation Food-Start-Up is taking innovative cuisine to a new level of style – Berlin is a great address for it as well.
The menu speaks volumes – Vegan Marinara, Bufala Heaven, Bud Spencer, Mighty Jerky, Early Leaves, Shrimsalabim, Pesto Presto and Swordfish Vibes are a few of the majestic pizzas – the ingredients and toppings will stir the imagination. Great salads – Bellissimo, Lovely Tuna, Mama Mia, Kuddelmuddel and Mr. Bean are wonderfully prepared and tantalizing.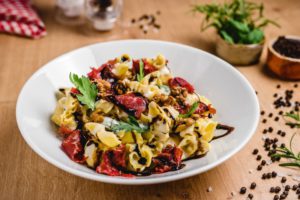 To complete the experience, you'll have to try the desserts – Dolce Amore or Schoko Kiss – you've just fallen in love with Vadoli.
You can even stop by Vadoli and have a taste – the ambience is friendly and families find it a big treat. Diversity plus wholesome filling servings – no one leaves hungry. To top it off – the prices are excellent. You will not be disappointed.
Hungry?
For a starter, check out Vadoli. See what tempts you!
Weltexpress Gourmet highly recommends the Vadoli moment.
* * *
Vadoli, Kantstrasse 55, 10 Berlin, Telefon: 030 94871515, E-Mail: info@vadoli.de, Webseite: www.vadoli.de