Berlin, Deutschland (Weltexpress). Berlin hotel bars stretched the imagination – to think one could do 12 waterholes in one evening would have been a miraculous sojourn.

Nevertheless, the Grand Hyatt, Hilton, Bristol, Hotel Palace, Maritim, Steigenberger, Waldorf Astoria, Ellington, Westin Grand, Hotel De Rome and the Mandala Hotel participated in a shuttle-service bar hop.
The first stop on the road was the Hotel De Rome. Delivering a complimentary welcome drink – the Cuja Mara made of vodka, liqueur 43, vanilla, lime, orange juice and passion fruit – the evening was set to flow.
Filled to the punch, 1200 thirsty participants joined the Long Night of Hotel Bars with stirring lounge atmosphere and creative drinks – the choices were plenty.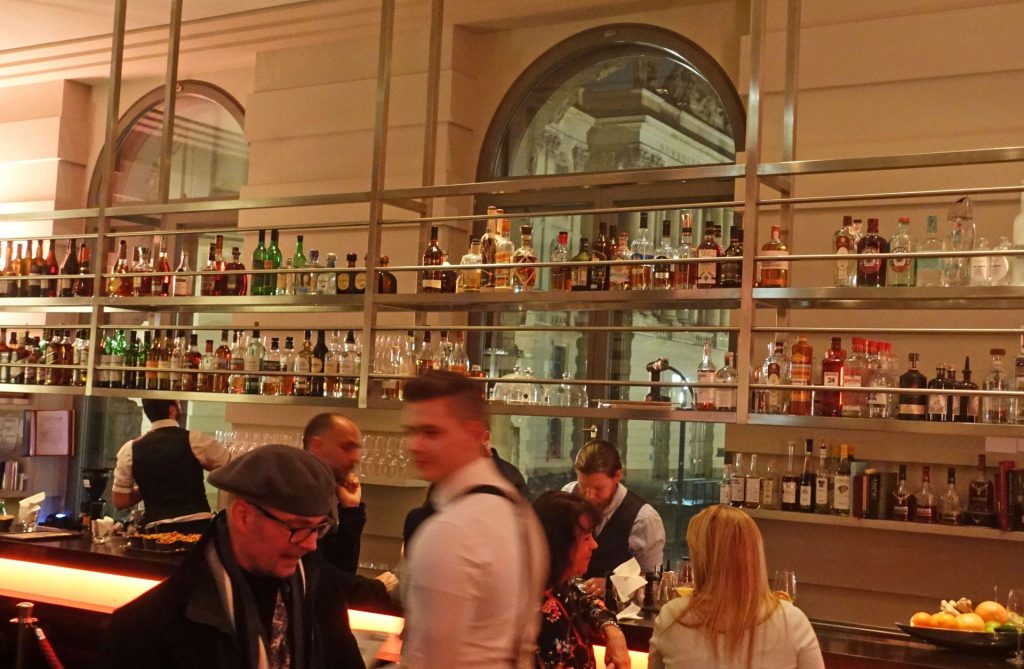 On the second hop of the caravan the Mandala Hotel's QIU Bar made a lasting impression.

Bar Manager, Umberto Fabricio Büchler provided a great understanding of the experience – his Hendrixini was a pure Hendricks gin mix concocted with pepper, homemade Earl Grey syrup, sexy bitters and Thomas Henry tonic water – the sliced cucumber celebrating the top of his radial balance was exquisite.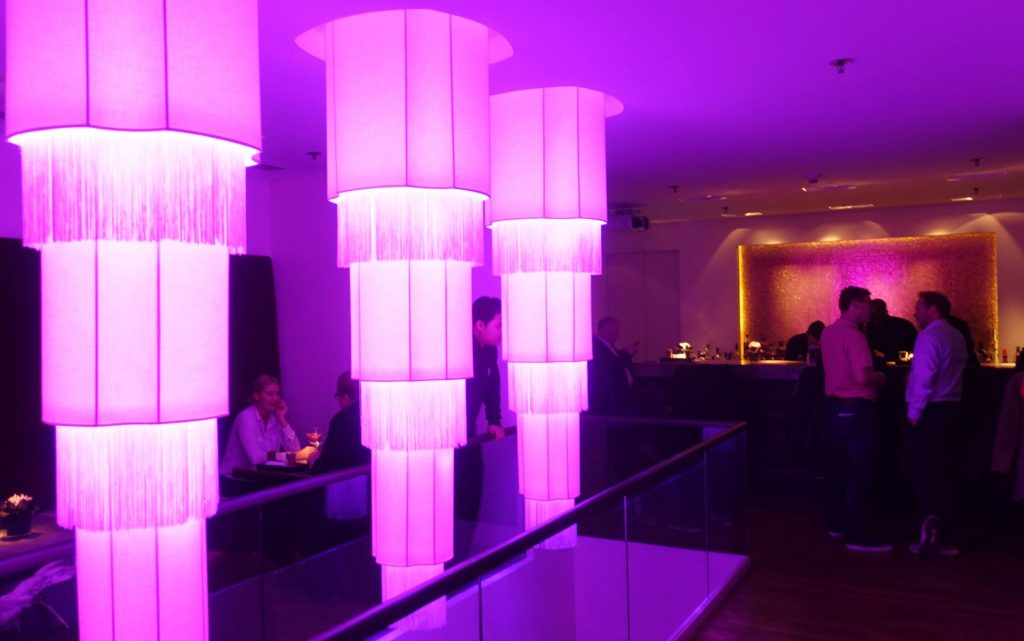 Not to stop there nor hold up the shuttle bus, it was apparent that another of Umberto's gin fusions was a must taste. True to style and richness, the night belonged to his creative libations.

Mandala's QIU Bar is a sure thing when it comes to mixing a great cocktail.
No need to get excited, there were many of us who felt quite comfortable after two stops on the Long Night of Hotel Bars. With the shuttle bus running from 8pm to 1pm, and the bars closing along with it – what was the need to hop, skip and jump…

Once in lounge-mode, it was difficult to move to other bar venues in only a four hour span.

Weltexpress will have to savor the other bars on the trail – on a different occasion.

Special thanks to the Mandala Hotel, QIU Bar and Bar Manager Umberto Fabricio Büchler for his terrific cocktails and sharing the passion.