Berlin, Germany (Weltexpress). At the official restaurant opening of the Layla by Meir Adoni close to Anhalter Bahnhof in Berlin, we from WELTEXPRESS on November 9, 2019 saw that "all sorts of tasty dishes were served in small bowls, cups and on plates" and commented: "First impression: something new and delicious for Berlin. Let's take a look again when the inauguration party is over and with more time to spare! "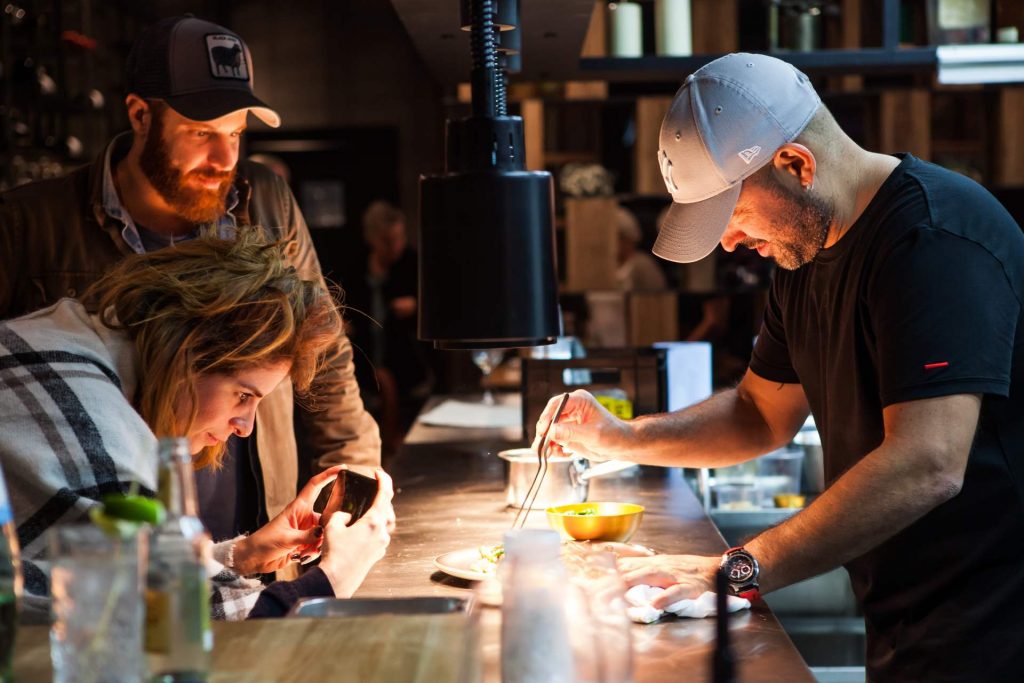 Said and done. Last week, two WELTEXPRESS journalists were invited to a press dinner. Lavishly Layla: a special evening until well into the night.
Although Layla by Meir Adoni is located opposite of Tempodrom on the ground floor of a large corner building in which a Crowne Plaza is placed, the hotel stays on its own – for Layla looks like a dining parlour of another world. It could thought be in a souk, the classic Arabian or oriental market.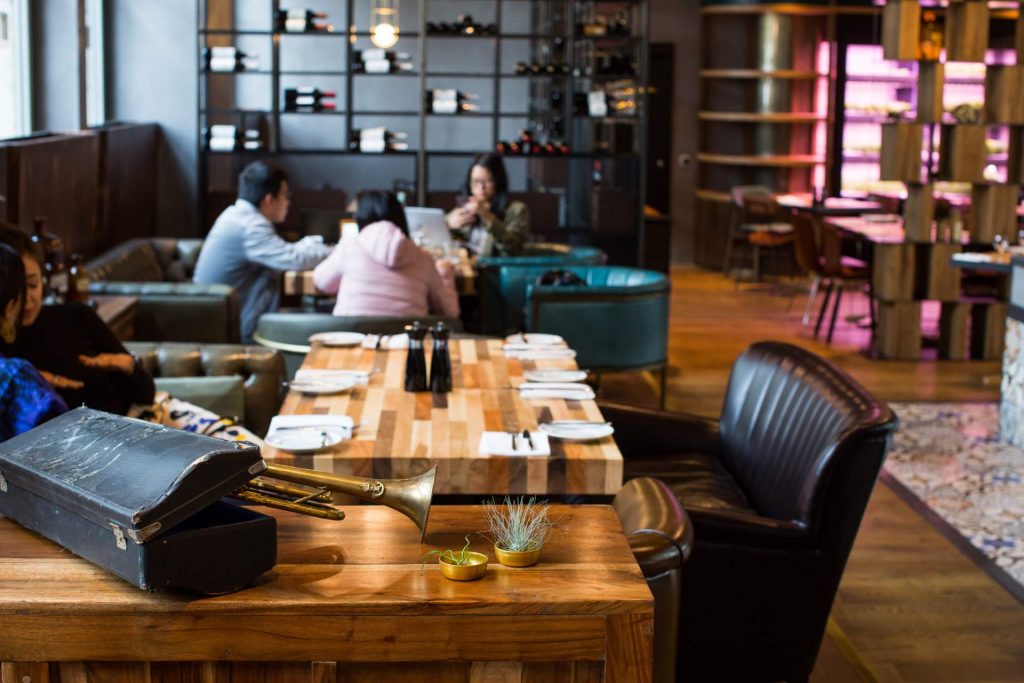 In the middle of the restaurant a practical square kitchen opens up on all sides. Inside more than a handful of cooks under bright lamps demonstrate their skills. Around it are barstools, classic tables with chairs, but also sitting areas with leather armchairs and sofas, plus cupboards with glass doors, in which all kinds of herbs grow and flourish. The Layla looks bright and friendly, but also offers room for discreet togetherness at a table and retreats on the edge of the goings-on. To the bustle in the well-attended restaurant belongs a coming and going of the guests, but also an informative as well as restrained service, which is familiar with the Mediterranean, sometimes Moroccan, especially Israeli cuisine as with the fine wines.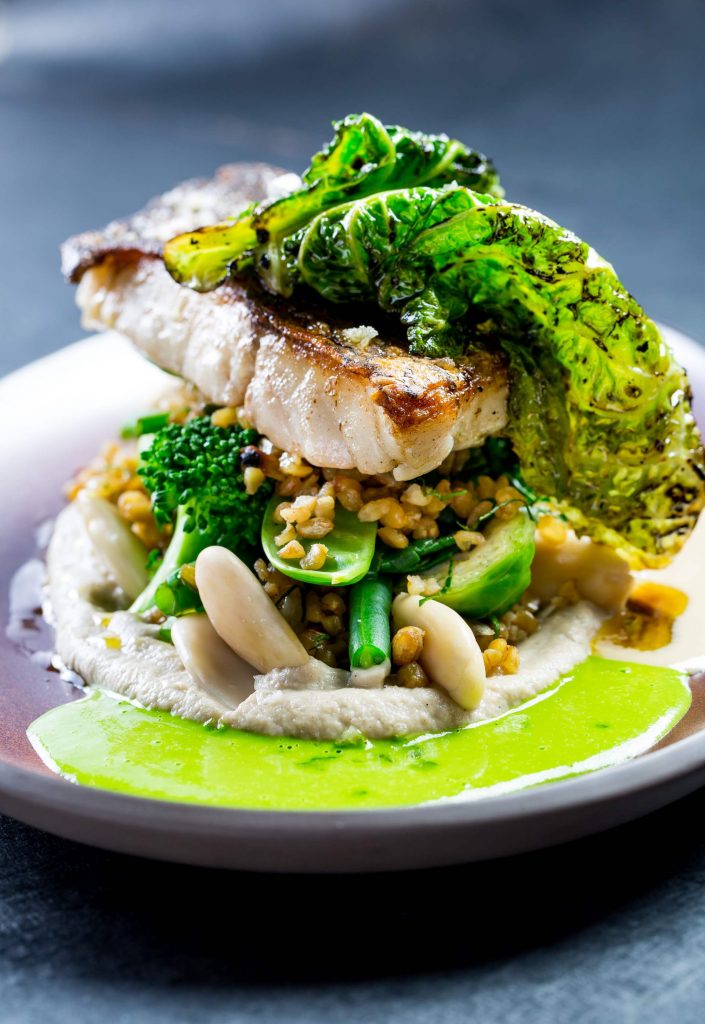 This world of food and flavours in a kitchen is no wonder, as Meir Adoni grew up in Morocco and now lives in Israel. Thinking back: "From early childhood I can remember that at family reunions and dinners, especially on Fridays, I have experienced all sorts of food already known by my ancestors. My inspiration comes from home, from my heritage, my roots and my Moroccan grandmother, "says the cook, who has long been known widely beyond Israel. Adoni is not only a brander with Layla in Berlin, but operates Lumina and Blue Sky in Tel Aviv and Nur in New York.
Cosmopolitan for sure, but you can always taste those origins, see the tradition and savour it on the plates, and on top feel the kick of a creative cook, a modern chef who dances in the kitchen with the flavours and conjures up ingredients while preparing the dishes in front of everyone.
An adorable lay out of delights at Layla by Meir Adoni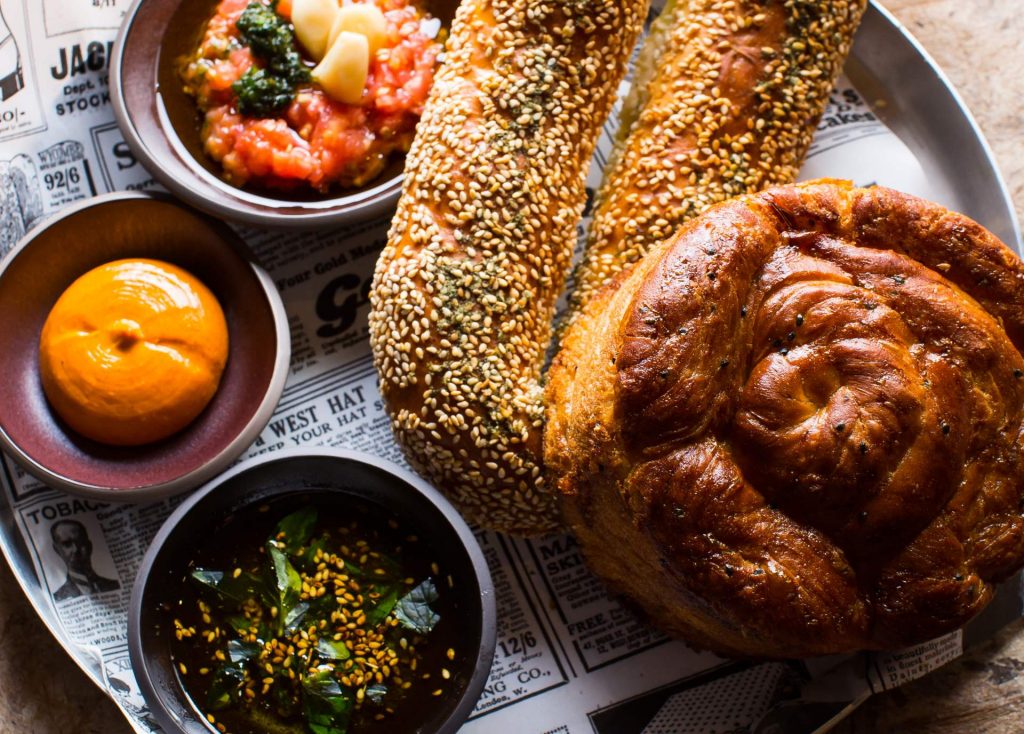 We shared good dishes that not only looked and tasted great, but bore great names as well.
Yemenite kubbana brioche: Served with paprika aioli, doah with olive oil, tomato with schug and garlic confit
Kubbenia: Tartar of the yellowtail mackerel
Smoked trout donuts: Medjoul dates, almonds, tangerines vinaigrette
Lamb arayes: Pita bread, lamb kebab, baharat, amba, eggplant, market salad, tahini
Hamachi Sashimi: Beetroot and celery, black quinoa, lemon, baharat, roasted walnut, basil, licorice, seagrass powder
Grilled octopus in Moroccan style: Baby carrots in Urfa pepper, Jerusalem artichokes and carrot cream, Moroccan carrot salad, yogurt with yuzu, harissa
New Middle East: Solet crème, yoghurt and olive crumbs, berry compote, olive vinaigrette, blood oranges and arak sorbet, sumac meringue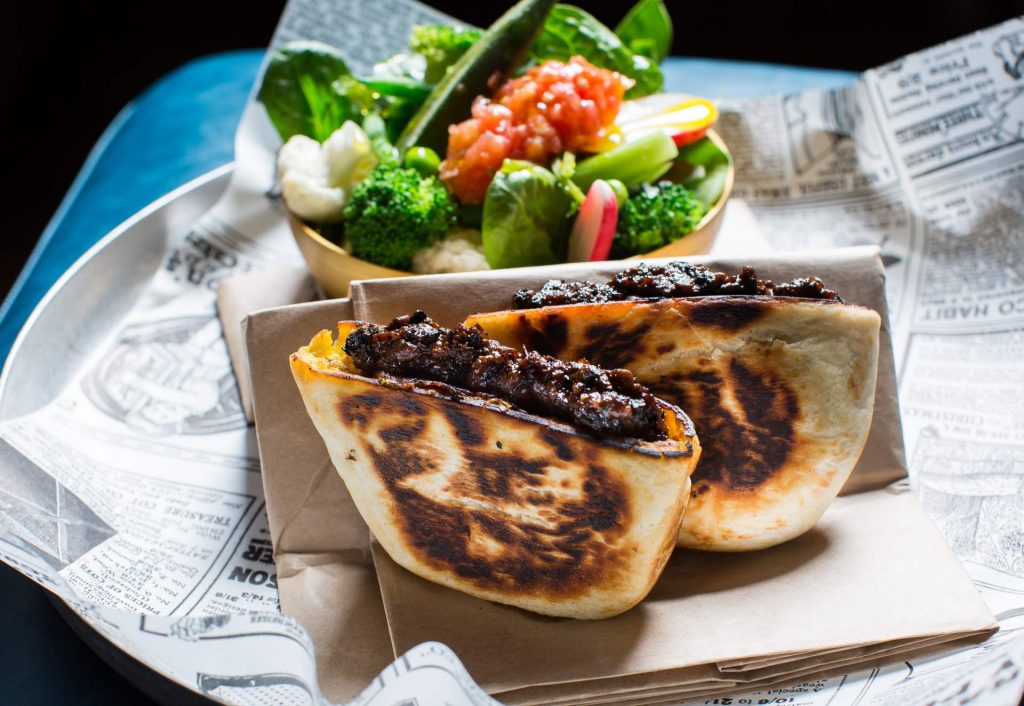 We shared a bottle of kosher wine from Israel and ended up drinking a delicious coffee. In addition, everyone took care of us in a fresh and friendly way. The fact that the whole thing, which also includes unusual scents for my nose and unusual flavours for my tongue, is more than the sum of its parts, is heard and seen and smelled and tasted in this culinary super-souk of Berlin, above of all sumptuous stars rise. And if you also eat with your hands, then you explore them even more: the aroma explosions!
Layla by Meir Adoni
Address: Möckernstraße corner of Hallesche Straße, 10963 Berlin
Contact: Phone: +49 151 22 56 36 54, E-Mail: hello@layla-restaurant.com
Web: www.layla-restaurant.com
Layla on Facebook: https://www.facebook.com/Layla-Berlin-317596898798676/
Chef Adoni: www.chefadoni.com
Opening hours: every day from 6 pm until after midnight
Dress code: casual, easy-going to a touch of the elegant
Christopher Prescott based on a text by Ole Bolle