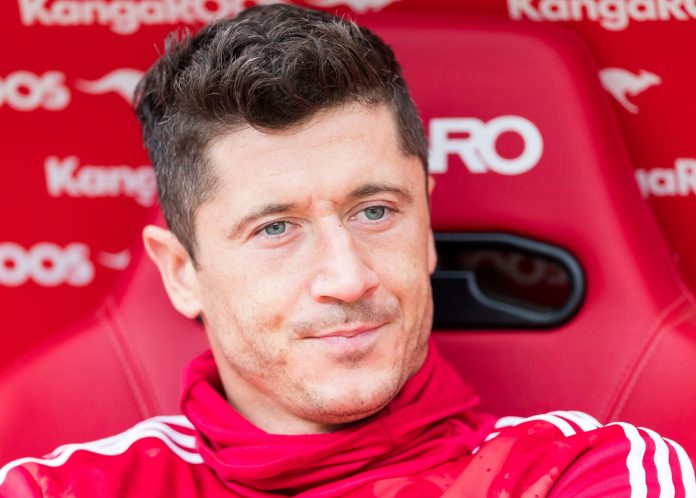 Belgrade, Serbia (Weltexpress). The 50,000-strong Marakana stadium in Belgrade, formerly known as Stadion Roter Stern and since 2014 Rajko Mitić stadium, and spectators in front of their tv sets round the world all saw a magical quarter of an hour in which Robert Lewandowski scored four goals for FC Bayern München thus entering the history books of football.
In addition to four-goal scorer Lewandowski (53., 60., 64. and 67.), who scored the goals within 14 minutes, Leon Goretzka (14) and Corentin Tolisso (89)hit home in a not only not memorable but one-sided meeting of the Champions League (CL) put on by the Union of European Football Associations (UEF), in which not only champions, but also runners-up, even third and four-placed, worse: fifth and sixth placed may take part, yes, even seventh.
Champions, also, from leagues anything but competitive with the best leagues in England, Germany, Spain and Italy. Now you can call the whole store a pot of shit, or spill down your anger with beer from the brewery Staatliches Hofbräuhaus in Munich.
So let's drink the Hofbräu Original, Hell, Dunkel and much more and let's talk about Lewandowski or the rapporteurs, who praise the Polish player and the Bayern team trained by Hansi Flick, who are already first in Group B before, and certainly after, their 6-0 (1-0) against Red Star Belgrade.
"I do not know where the game is in my ranking. It was important that we played outstandingly. I could have scored two goals more but it's important that we have fun. We play our plan and go into the game to win": Lewandowski afterwards on Sky (26.11.2019).
Actually, Red Star is in its own stadium that once could hold over 110,000 spectators, but now only up to 60,000, difficult to defeat. Only three of the previous 21 European Cup games were lost in the Marakana of Belgrade.
Marko Marin, who plays for Red Star, praised Lewandowski after the game with the words (quoted by TZ (27.11.2019) under the title "Clear FCB victory – Goretzka plainly after the Bayern Gala: 'At some point it's enough! '": "He belongs to the top 3 strikers worldwide."
Marco Fuchs praises in Spiegel Online (26.11.2019) under the heading "Bayern's victory in Belgrade – Lewandowski, Lewandowski, Lewandowski, Lewandowski" the new head coach: "The Flick train continues to pick up speed: Fourth game, fourth victory, 16: 0 goals, record pace at the start for a Bayern coach – Hansi Flick collects victories and thus arguments for a long-term employment. "
And Lewandowski collected many fans worldwide. He should have earned the so-called Ballon d'Or in 2019 and not again this Messi. This price is like the CL of the UEF: a farce. And a mess.
Remark
Christopher Prescott based on a text by Ralf-Rüdiger Okudera.