Berlin, Deutschland (Weltexpress). Dining in Berlin has many stories that are unforgettable, but when they are special, you will find that food is not just food. As it so happened on a wonderful fall evening, a few of us fell lightly into Pino Bianco and Muntagnola's heavenly restaurant.
No ordinary restaurant – one that has been part of Berlin's cosmopolitan flair since 1991 and a top-rated favorite Italian dining gem.
Pino is a man rich with stories and a master of his craft, he describes the journey between serving the most delightful dishes and opening a classic bottle of Matinone, Cantine Crocco – Basilicata.
"When I opened my restaurant, I had a clear idea – bringing Basilicata culinary tradition to Berlin. Knowing the challenge ahead, I asked my mother, already a widow at the time, if she would help me manage the restaurant – she was 55, she didn't know any German and she was to stay in Berlin for just two months. Today, she is still here managing the kitchen with her recipes."
Pino Bianco and his Muntagnola belong to a special group of people – they serve the finest Basilicata recipes that comes from the heart and decades of inspiration. According to Pino, "Muntagnola is the name given to the restaurant, but originally it was the nickname given to my mother. My mother's real name is Angela, she was given the nickname by my father who considered her a "montanara" a person who lives near mountains."
Watching Muntagnalo and Pino moving throughout the restaurant and filling the guests with their magical dishes and stories, the air was rich with wonder: Ravioli seasoned with cinnamon and ricotta, Strozzapretti, an elongated form of Cavatelli, or hand-rolled pasta typical of the Emilia-Romagna, Tuscany, Marche and Umbria regions of Italy, with butter and sage, gnocchi with ricotta, fusilli with mollica, tomato and sultana grapes, agnello alla Contadina – cooked lamb seasoned with oil, potatoes and onions, castrato alla pastorale – adult lamb stew seasoned with onions, garlic, peppers and celery, filet of beef, beer braised rabbit, bruschetta seasoned with fish eggs, fresh mussels, homemade bread, buffalo mozzarella, grilled Scampi – as you can see the menu is diverse and spellbinding.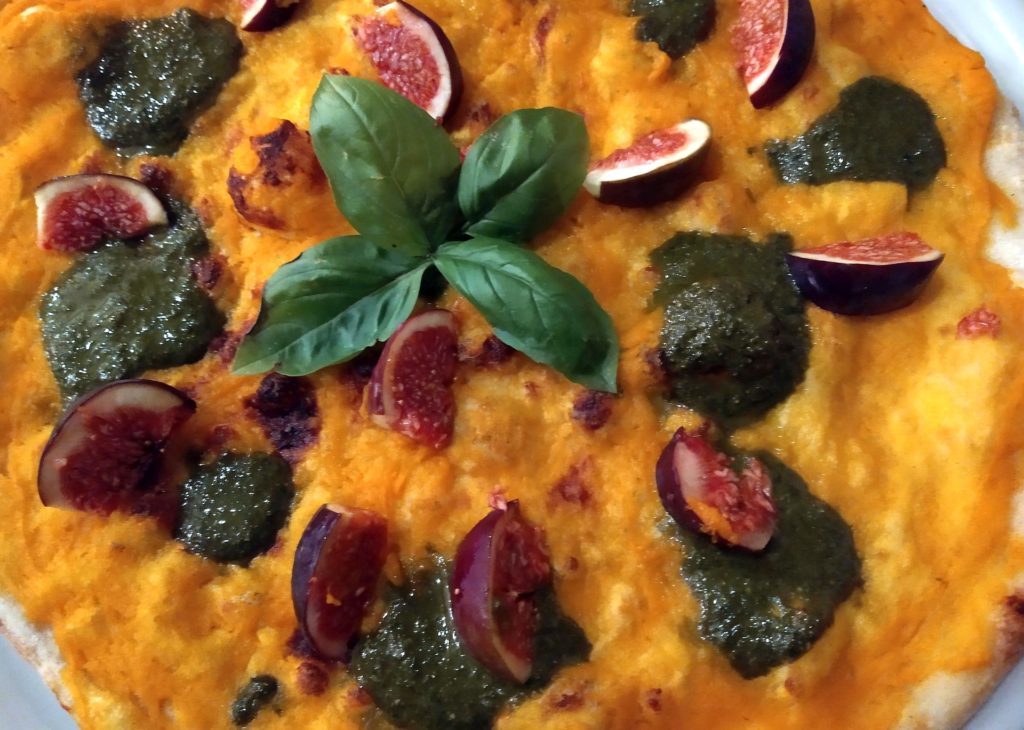 And the pizza is an all together fantastic meal to experience!
Over the years and mastery, Pino and his mother published two cookbooks in Germany – this was done in order to never lose their recipes and stories. The passion and joy they deliver is an amazing dining journey.
Pino indicated, "every week you could find new specials in the Muntagnola menu. Sometimes it happened that a foreign guest would leave some orecchiette on his plate and then I would explain to him the hard work behind that dish, so – if he wants, I invited him to the restaurant kitchen to show how my mother makes every single orecchiette with her hands."
The simple explanations and pride go a long way in the thrill felt by all Muntagnola guests.
Not to end here, but Pino and his restaurant is a starting point for other cultural and social projects, "we organize reading events, we host film festivals and concerts; a short time ago we hosted some children affected by AIDS and we wrote a book to gather funds to help them."
The Trattoria a' Muntagnola is a must dining experience – no dish will disappoint, no story will be forgotten and the great pleasure being with Pino, Muntagnola and his team is a huge Berlin moment. Grazie!
Trattoria a Muntagnola
Adresse: Fuggerstraße 27, 10777 Berlin
Kontakt: Telefon: +49302116642
Heimatseite im Weltnetz: trattoria-muntagnola.de