Berlin, Germany (Weltexpress). Strolling along Oranienburger on any given day in Berlin lends itself to an historical eye opener – not to mention a hearty appetite. History abounds on every corner regardless where you find yourself and when the calling is right, selecting the right restaurant that matches the moment is important.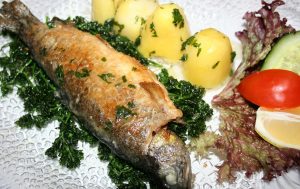 The special flair found on Oranienburger Straße is unique and one particular restaurant that captures the imagination is Gambrinus trifft Bacchus. Located not far from the Neue Synagoge and the Hakeschem Markt and across the street from Monbijou Park, a German style restaurant with the "real" Berlin experience awaits you.
The King of Beer and the God of Wine – Gambrinus trifft Bacchus, meet on the corner of Krausnick where German specialties delight visitors from around the world.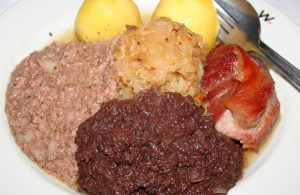 Situated in a quaint subterranean quarter where white tablecloth and vintage beer mugs align paintings and memorabilia, an original German kitchen serves magical recipes: Kutschergulasch, Friebel's Schlachtplatte – Blut und Leberwurst served with Sauerkohl and Salzkartoffeln or the famous Kasslerbraten auf Biersoße, Hugenottengemüse und kleinem Bauernfrühstück will arouse everyone's curiosity.
What foreigner would not delight in a Schnitzel Holstein – no ordinary Schnitzel would compare: on top and on the side, this dish includes Kapern garniertes Spiegelei, Bratkartoffelen served with Weißbrot – Croutons mit Sardellen, Sardinen und deutschem Kaviar dazu Gewürzgurkenstreifen und rote Bete – on one dish!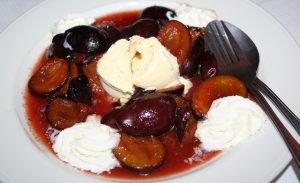 The menu is superb and the names are better left in the German language where Gerhard Schroeder, owner of the restaurant – will take great pleasure in guiding you through history and his menu.
Delightful, humorous and highly entertaining, Mr. Schroeder knows what it means when Gambrinus meets Bacchus.
Starting off with a Gambrinus Hausbier or a Riesling Spätlese Trocken you will settle in and discover the charm of old Berlin.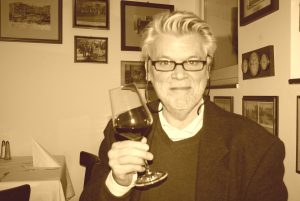 Gambrinus trifft Bacchus will prove to be a memorable Berlin dining experience!
* * *
Restauration Gambrinus trifft Bacchus, Krausnickstraße 1, 10115 Berlin, (at the corner Oranienburger Straße, opposite the Monbijou-Park), Phone: 030 – 282 60 43, Website: http://www.gambrinus-trifft-bacchus.de