Berlin, Germany (Weltexpress). A Bavarian evening in Berlin shortly before Christmas is a traditional must.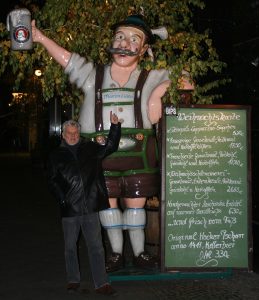 Take in the holiday spirit with a joyous Bavarian Christmas menu and you will find you are in the right place.
Located near the Gendarmenmarkt Christmas Market, Maximilian Restaurant delights the hungry eye with a fantastic sample of delicious Festliche Weihnachtskreationen – crispy leg of goose with red cabbage, kale and boiled potatoes, breast goose with dumplings or pork shank – Bavarian style meatloaf and wonderful salads will stir the imagination.
Add a hearty Paulaner beer or a Blauer Zweigelt wine and the evening is set for a memorable culinary event.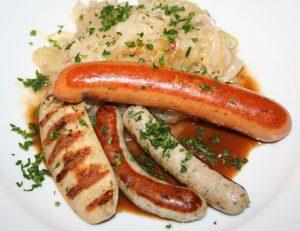 Open since 1997, Maximilians in Berlin is a sensational place to experience the Bavarian Weihnachtsschlemmerei – a hearty Christmas atmosphere that will take you directly to the alpine region.
People from around the world enjoy a great holiday flair – for young and older, guests love the Maximilian Restaurant experience.
If you love German beer, you'll love the Paulaner brand – nothing goes better with a stein in hand and a Brotzeit – bread, cold cuts, cheese and more.
Beer traditions with hearty Bavarian delicacies has found a home in the German capital.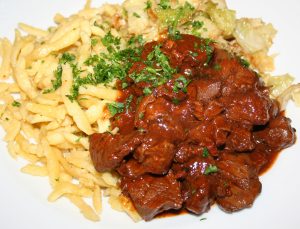 The price range is reasonable and service is excellent.
Hospitality pure, Bavarians know how to put style and a good time in the room and on the table.
Typical Bavarian dishes around Christmas time lifts the imagination – a festive atmosphere filled with spirited trappings is an alpine festival.
At Christmas time, the traditional white and blue colors of Bavaria is something you will never forget.
Weltexpress Gourmet highly recommends Maximilian Restaurant – a favorite dining experience in the heart of Berlin.
Prosit und Frohe Weihnachten!