Berlin, Germany (Weltexpress). Germany and Wienerwald has a tradition that goes back to the mid-50s – one of a kind restaurant chain with a branding that is historically tasty.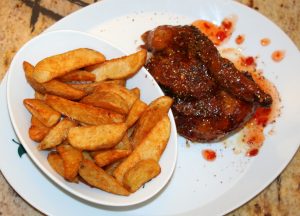 With thirty restaurants throughout Germany and a few internationally, a new treat awaits Wienerwald lovers and would be shoppers.
Berlin's newest shopping mall, the Mall of Berlin – features a Winerwald dining outlet.
Located in the LP12, Mall of Berlin's food-court, an innovative in between shopping and fast food dining experience is well worth a pause.
The message for patrons found in early Wienerwald history – when Sunday arrives, we'll take the family to Wienerwald and give Mom a well deserved break.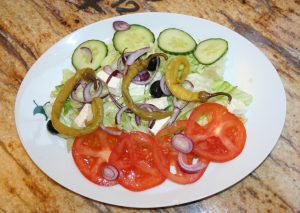 The 21st century version still holds the tradition intact – not only do you get the whole family and Mom to a Wienerwald, but you include a shopping trip as well.
Wienerwald is known for its delicious original recipe – pure "Hendelgenuss" – and the side-dishes are splendid.
Your dining pleasure will feature: Pepper Chicken, Herb Chicken, Garlic Chicken and a BBQ Chicken. Not to forget the Original Chicken with wonderful side-orders make it a wholesome meal.
A must try – Wienerwald's potatoe salad, country potatoes, cabbage salad or a mixed salad is the way to go.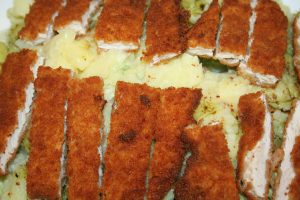 Wienerwald's menu doesn't stop there – a terrific Chicken Wrap – curry, sweet chili or veggie is mouth watering delicious.
If you want to take the bite out of hunger, try the Chicken Burger, BBQ Burger or BBQ Wings!
Chicken specials also include the "Kinderkiste" – special children meals with assorted treats.
Additional kid delights – the Burger Wrap or Chicken Burger special – their attention will be focused with a smile.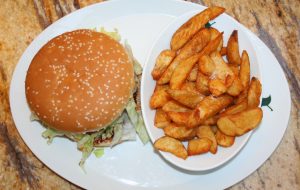 No question, chicken lovers will love Wienerwald and its traditional style – the family, kids and Mom never had it easier. Not to forget Dad, he will love the fine chilled HB beer to make it the best spot for a quick meal.
Weltexpress Gourmet highly recommends the unique experience – Wienerwald in the mall.
* * *
Wienerwald, LP12, Leipziger Platz 12, 10117 Berlin, Web: www.wienerwald.de
Opening: from monday until saturday, from 10 am to 21 pm.