Berlin, Germany (Weltexpress) Things are looking up gastronomically in the "City-West" of Berlin right now. The seventh Berlin "Block House", situated in the "Bikini House" at Budapester Street the restaurant enjoys its growing popularity.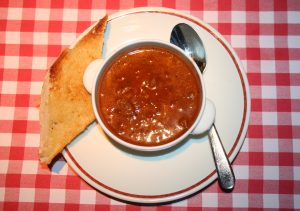 Even on a stormy Monday evening when we spent an amusing evening on location, the last place was taken immediately again by waiting guests. Young and old, couples and families, in the majority quite international.
"My Block House should be a popular restaurant without table covers, but with juicy steaks, fresh kitchen, hospitality and joy of life" said founder Eugene Block in September1968 when the first house in Hamburg Dorotheenstrasse opened. Today the number of locations has risen up to 36 in Germany and 8 in different European countries. In the new Berlin location the classical "Blockhouse" forms a duet with its little brother Jim Block – famous for premium Burgers at a reasonable price.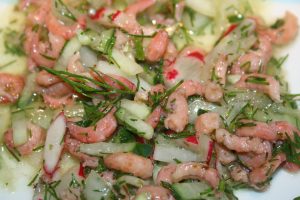 And it's still growing: The company plans to install 15 Block House restaurants and 10 Jim Blocks on the banks of the river Spree until 2020.
In the restaurant beside the Berlinale cinema "Zoo Palast" and the shopping Mall for the urbane society of tomorrow, head chief Garrelt Michael Kerntke and his team of 40 employees receive visitors from all over the world.
It is not by accident that "Block House" in 2015 was chosen for the fifth time as the best employer – the service is friendly and competent, the dishes look attractive and are of the highest quality.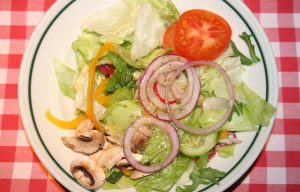 Today, even friends of organic food can find dishes on the extensive menu, but steaks made Tofu are not yet in vogue. The four classics remain the salad as something fresh to start with, steak of cattle in seven variations, Baked Potato with Sour Cream (a sensational family recipe!), and "Garlic bread". We tried a little bit of those and were uttermostly satisfied with everything. As faithful Northerners we tasted as well crabs from the coast – delicious! Along with with a freshly drafted "Pilsener" Beer we were perfectly happy.
The restaurant, with the typical open grill, offers 148 seats – in winter. In summer another 85 arrive – on the terrace with a splendid view on the "Gedächtniskirche". We have already firmly booked three of it in thoughts.
* * *
Block House am Zoo Palast – BIKINI BERLIN, Budapester Straße 42-50, 10787 Berlin, phone.: +49 (0)30 – 26 55 85 00, fax: +49 (0)30 – 26 55 85 01, Web: www.block-house.de
Opening: Daily from 11.30 – 24.00 h, Sundays til 23.00
Payment: EC-Card with PIN, SodexhoPASS, AccorRestaurantchecks, Visa, American
Express, Euro/Mastercard