Berlin, Germany (Weltexpress). Under the stars, Solar stands 17 floors above the capital. Given its 270 degree panorama, the dining and lounge experience matches fabulous dishes and a superb bar.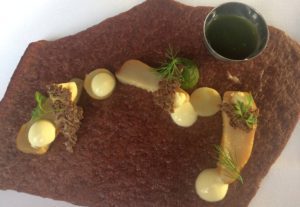 Begin with a Solar 75 – gin and champagne mix that will raise the bar – from here up, it's pure joy.
Chef Jon Kremin's passion creates tasteful and harmonious dishes – foam soup with lobster and macadamia nut, marinated US-beef dipped in tapioca, shimeji-mushroom and finger lime, dry aged flank steaks, betwixt shoulder piece of beef with beetroot, leek and whiskey or white asparagus with imperial caviar – all highly recommended. Climax dishes include Angus beef in smoked butter, neck of calf, Fjord trout in buttermilk and malt, or cheek of pigling dressed with yellow tomato – black garlic and mango – excellent examples of the creativity involved.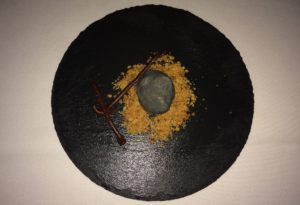 Top-it-off with a trip up to the lounge and enjoy impressive cocktails. Comfortable sofas and swings will carry you through a delightful evening.
The atmosphere is filled with a smooth selection of music and featured artists.
Located on Stresemann Strasse 76 – give Solar a call for reservations.
The Solar is a journey highly worth experiencing – pure enjoyment!
* * *
SOLAR BERLIN Sky Lounge & Restaurant Berlin, Stresemannstraße 76, 10963 Berlin, Germany. Telephone: +49 (0)163 7652700, Email: info@solarberlin.com