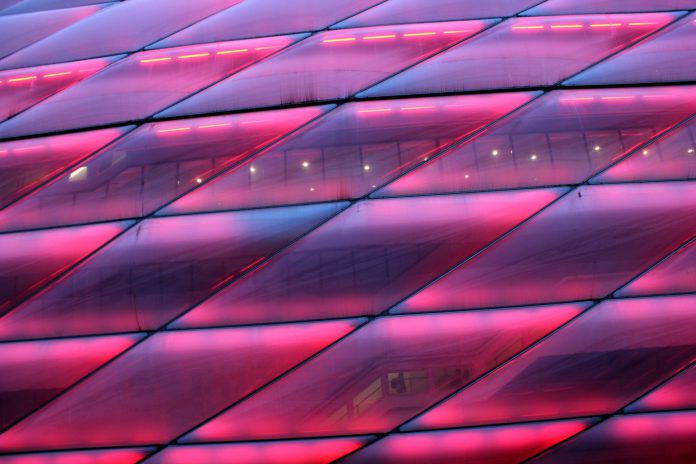 Berlin, Munich, Germany (Weltexpress). Much has been written about yesterday's game resulting in a 3-1 for FC Bayern München against Paris Saint-Germain, a lot of crap and the usual snap shots. One phrase often repeated was calling it "a respectable success", and some wishful thinkers stated it had been even more than that.
These people apparently saw with glassy eyes this team coached by Josef "Jupp" Heynckes "well prepared" for the knockout round of the UEFA Champions League in which more losers compete for sake of confederate competition than champions. Or not?
Hey look Heynckes let his ten men run in front of goalkeeper Sven Ullrich more or less in 4-1-4-1 Formation. In the middle field it was to tight and on the right or Robben side lots of things went wrong. At least, the left wing of and with Franck Ribéry sparkled. Low and above all high balls were without thought driven into the penalty area where Robert Lewandowski often stood on his own, a lonely monument. But because one or the other pass arrived on target, taking the Paris defence by surprise, it got dicey. And also against Ribéry the defenders of Paris Saint-Germain or SG had a bad time tackling. Who, however, in the middle of the second half showed signs of "game over and out". Nevertheless, Ribéry was a worthy team captain, one of the best players of Bayern München – as his French compatriot Corentin Tolisso.
Tolisso hit once with his foot and once with his head. Swallows, however, he can't let fly as well as Air Vidal, who was allowed to play at the end of the match against Paris as was Thomas Müller.
And as Lewandowski does the best he can, namely make goals, FC Bayern München scored trice on Tuesday evening. Because the guests were already group winners, they did not trouble to fight, only going along with bare necessities. That may be good enough for the weak French league, but not against the best team of the not much better Bundesliga.
With over a dozen chances to score, the guests were negligent. Neymar certainly did not have his best day, even though he won most of the tackles. And that high level of Edinson Cavani and Kylian Mbappé was more than the Bayern bosses would like to admire, even if only one goal scored by Mbappé came about in over 90 minutes. PSG not only shot more often in total, they shot more often onto the Bayern goal than the FCB did the other way round. They also had a little more of the play, which is a good value for a CL away game. But they seemed less motivated and determined than the home team, for whom Ulreich prevented worse with more than a handful of parades in the goal.
The goalkeeper is certainly the one who has earned "a respectful success", and the coach who chose wisely from his existing supply of suitable players and did not let them play Harakiri, because that could have backfired quickly. In addition, the three Frenchmen Ribéry, Tolisso and Kingsley Coman were particularly motivated against the team from suburban Paris. Whether that's enough for the knockout round, we will see – and also, if Coman and Tolisso continue to evolve. In the Wirtshaus Berlin of Hofbräu München. We'll report, you can bet on that, with the best of Bavarian beers.
* * *
Text based on an article in German by Ralf-Rüdiger Okudera.