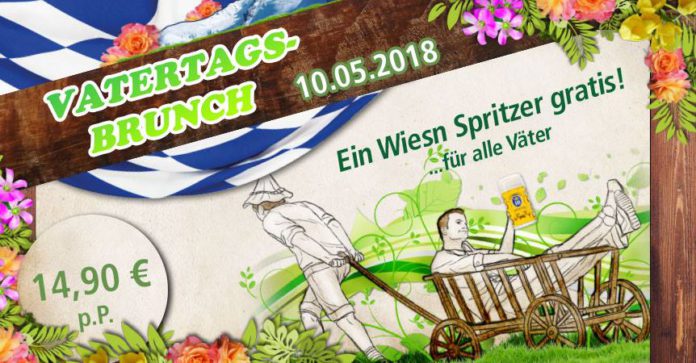 Berlin, Germany (Weltexpress). For all daddies who come to the Father's Day brunch on May 10, 2018 in Hofbräu Munich, Wirtshaus Berlin, there's an "Oktoberfest splash free". In brief: a special Bavarian cocktail on the house.
And the house is in Berlin's Karl-Liebknecht-Straße, not far from Alexanderplatz. There, every guest on Father's Day can make themselves 'gmiatlich' as folks down there say, and enjoy a wide selection of cold and warm dishes as well as many typical Bavarian delicacies.
The substantial Father's Day buffet is there for dads and their family to take loads of the best from 10am to 3pm.
And it costs only 14.90 euros per person. By the way: One more drink goes to the house. Ask the lederhosen and dirndls serving! As usual, children up to the age of 14 pay only half price for the brunch, boys and girls up to 10 years even eat completely free of charge. Now if that is not a favourable offer for fathers and their families, what then?
Hofbräu Munich, Wirtshaus Berlin
Karl-Liebknecht-Strasse 30, 10178 Berlin
Reservations are possible by phone at 030/679665520 or by e-mail at reservierung@berlin-hofbraeu.de.
Christopher Prescott based on a text by Ole Bolle