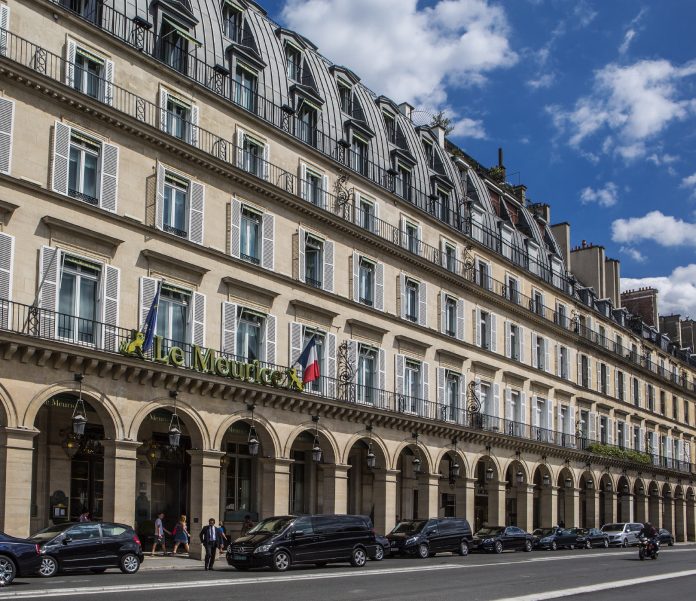 Paris, France (Weltexpress). After 185 years of glamourous existence, and a recent, upgrading renovation, Le Meurice is a more beautiful and inviting Grande Dame than ever. One of the world's first true palace hotels is reviewed by renowned Luxe Wise Travel journalist couple Peter Hanneberg & Sandy Eime, whom we are honoured to welcome to the WELTEXPRESS.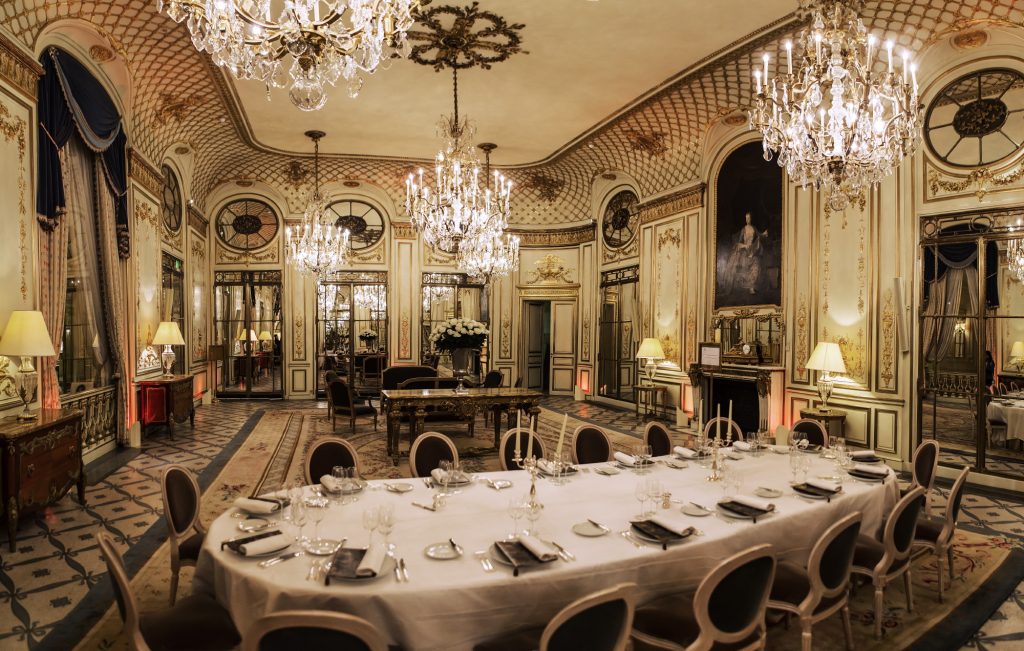 Popular, as Paris had grown with the English upper class in the early 19th century, a luxury hotel was needed, and by 1835 the Hôtel Meurice was ready to receive its first guests. It became the first palace hotel in Paris and one of the first true luxury hotels in the world, and it has since been one step ahead of all later competitors.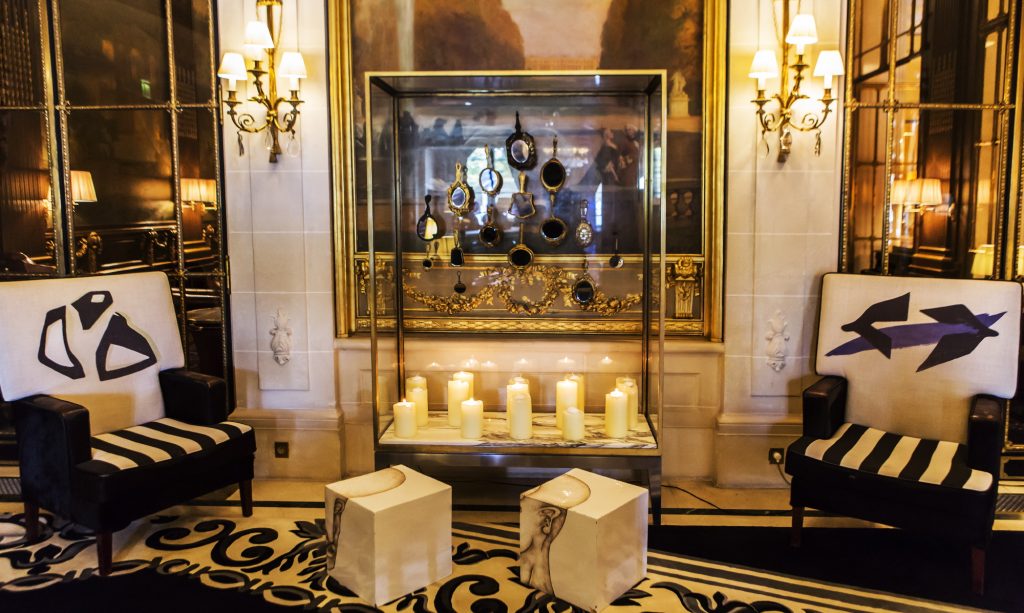 The location of this societal watering hole is unbeatable on the Rue de Rivoli between Le Louvre, River Seine, and Place de la Concorde. The neighbor was the Tuileries Gardens, built in 1564 by Katarina de Medici as a park for her Tuileries Palace. While the history of Paris was fanning past the 185 years of Le Meurice's existence, the Grande Dame witnessed the dramatic history pass by. She saw the second revolution in 1848, Tuileries Palace burn down in 1871, the Germans surrender on August 25, 1944. The latter, in fact, happened at Hôtel Le Meurice, which was taken over from the Germans to become the headquarters of the winner-general Leclerc and the allies.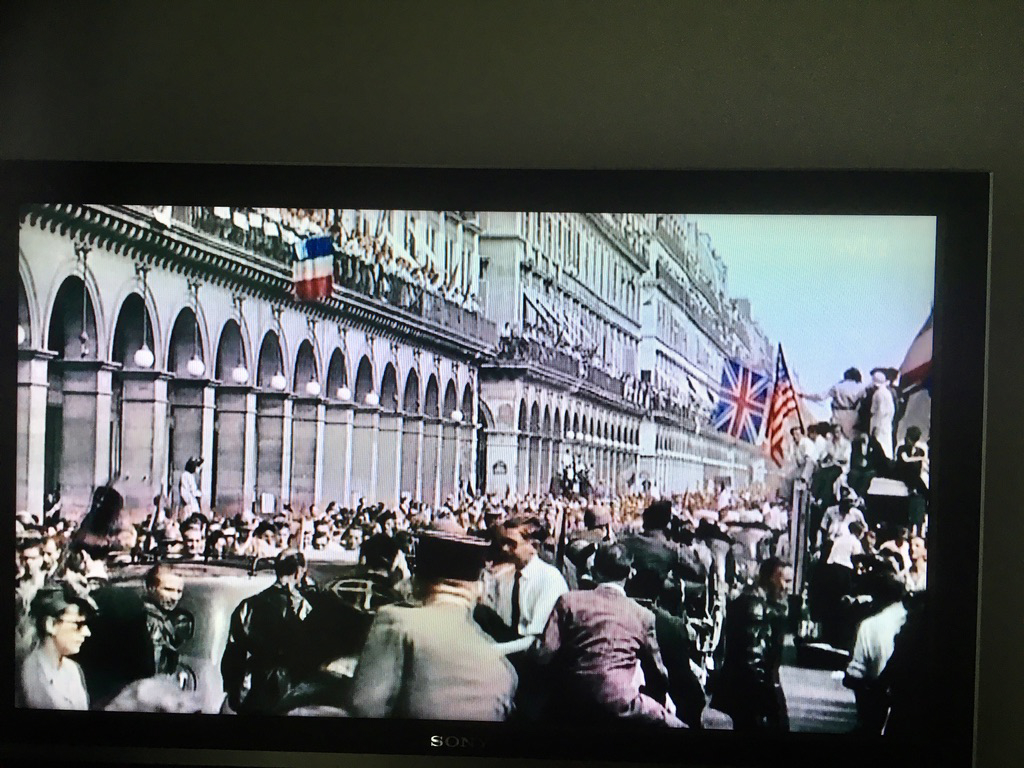 Many royals have stayed here. Only twenty years young, the hotel's entire first floor was renovated prior to Queen Victoria's state visit in 1855. Cultural celebrities thrived in prestigious Le Meurice. Andy Warhol, Bob Dylan, Beyoncé, Rudyard Kipling and Coco Chanel all loved the place. So did Pablo Picasso, who chose to get married in Salon Pompadour. A large oil portrait on the wall still bears the scar of a champagne cork, which accidentally came popping like a bullet from Picasso's happy wedding table.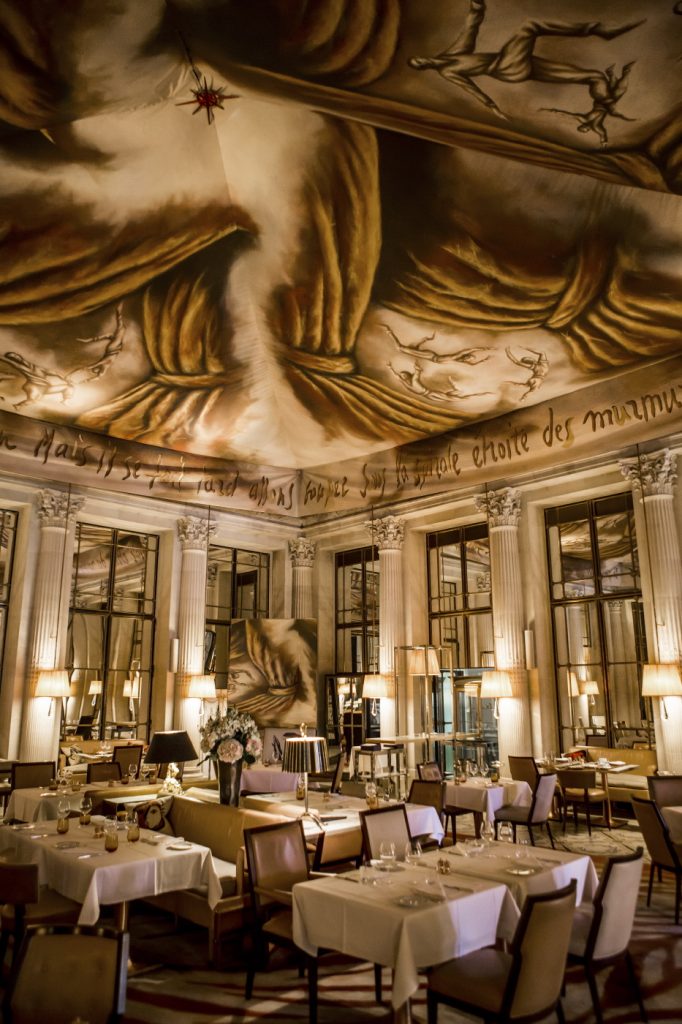 For over thirty years, Le Meurice was Salvador Dali's second home. His eccentric hunt for fame went hand in hand with the hotel's prestige, and its great interest in art. Almost thirty years after his death, Dalí's spirit is still present in the design, perhaps best illustrated by Ara Starck's giant hand-painted ceiling canvas in restaurant Le Dalí and Zoulikha Bouabdellah's "The Kiss" in the lobby.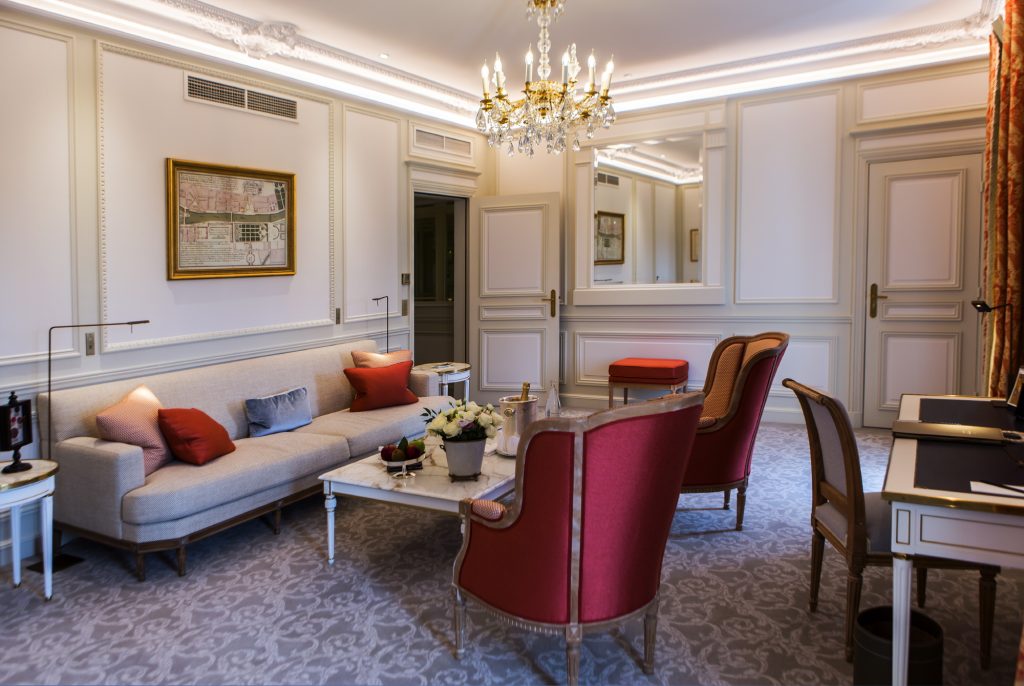 A major renovation in 2019 completed 29 rooms and suites to new heights, designed in Louis XVI's style by the young design studio Lally & Berger. The restauration is reason enough for booking a weekend here. The number one top suite is the Belle Etoile Royal Suite on the roof. Its huge outdoor terrace covers 300 square meters, whilst including rooms, plantings and pool it offers a total of 920 sqm.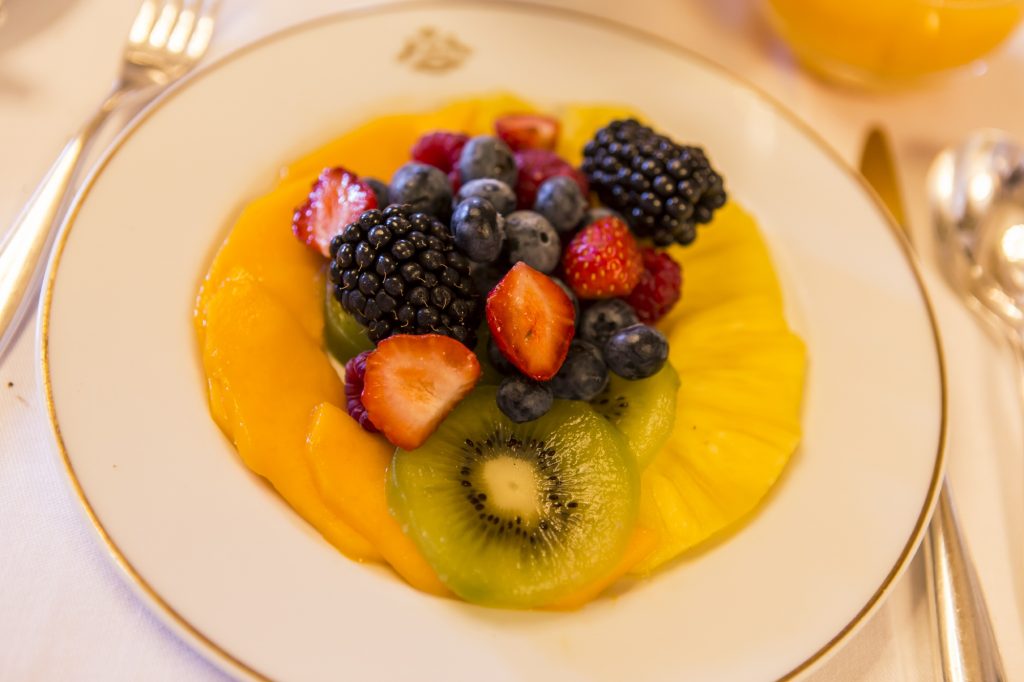 Le Meurice's two restaurants are signed the acclaimed Michelin chef Alain Ducasse, whose breakfast is a fabulous experience of personal service and culinary homemade finesse in perhaps the most elegant restaurant in Paris, inspired by a salon of the Palace of Versailles. Afternoon tea can be enjoyed in the pastry café run by "The world's best pastry chef 2018", Cédric Grolet. For non-residents of the hotel, Grolet's Tea Time is still well worth a try. Master bartender William Oliveri of Le Bar 228 will serve any one of the stored fifty whiskies and malts, as to your preference, surrounded by classic dark wood and original murals.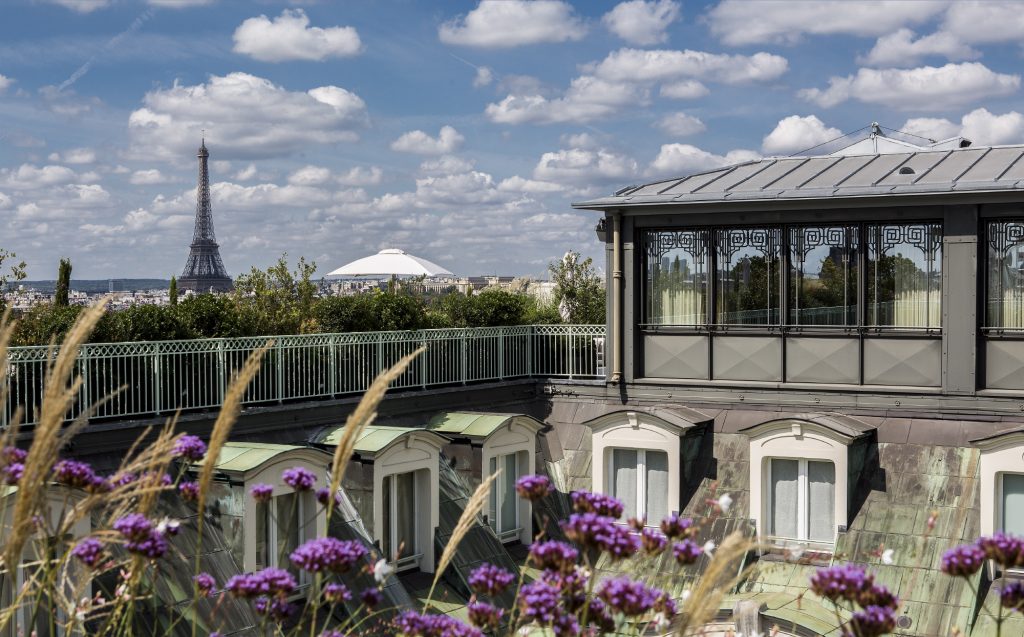 The only minor disturbing thing is an amusement park with carousels in summer time, swinging just across the avenue in the Tuilerie Garden. Le Meurice's staff and service belong to the most impeccable we have experienced. Almost imperceptibly, you are taken care of as if you were gliding around on a flying carpet. "Genuine luxury is invisible," is a saying. This is all contributing to Le Meurice's well-earned fame of being "The palace of palaces" in the grandest of hotel worlds.
Le Meurice
Adress: 228 Rue de Rivoli, 75001 Paris
Contact: Telephone: +33 1 44 58 10 10
Web: www.lemeurice.com