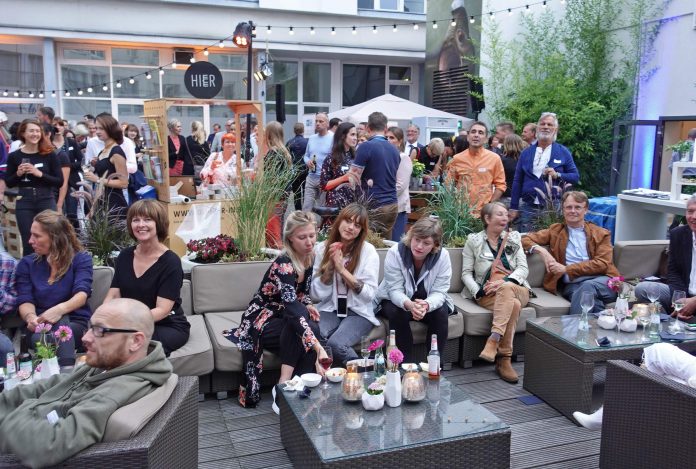 Berlin, Germany (Weltexpress). First and foremost there must be a foreword. Trying desperately to present a "kiez" feeling in this backyard in lack of lust or lore or more then a modernism turned shabby as part of a, well, not to hip of a hotel did sometimes give you the creeps, lets be honest. However, of course, it all depends on where you sit or stand and stare. So, please do now adhere to these bits from Fritz, hopefully translated in best spirit: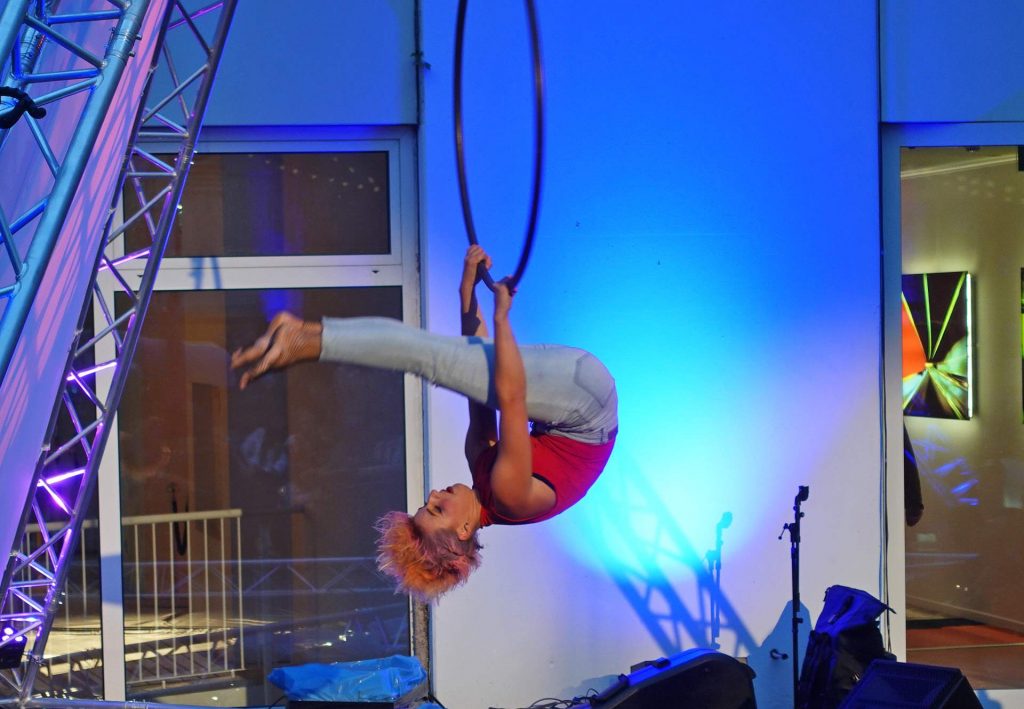 His favourite neighbourhood – Martin Hikel does not have to think twice about that. Of course it's Neukölln – even if only because the 'SPD party man' is mayor of this notably notorious Berlin district. But now he is in a slightly to put it nicely different world, although just a few kilometres away. In Mitte or Tiergarten, rather a better off district, and inside Hotel Berlin, Berlin, first floor. Martin Hikel looks out the window. Answers, as has before writer and actress Bastienne Voss, very patiently the questions of moderator Sven Oswald. Who stands below in the backyard, together with a whole lot of guests in party mood clad chic or casual, young – of age or at least of heart, above all hungry and thirsty. The occasion was the Capital Lounge sixth edition at "Berlin, Berlin". Motto of the event: This is Berlin – between backyard and penthouse.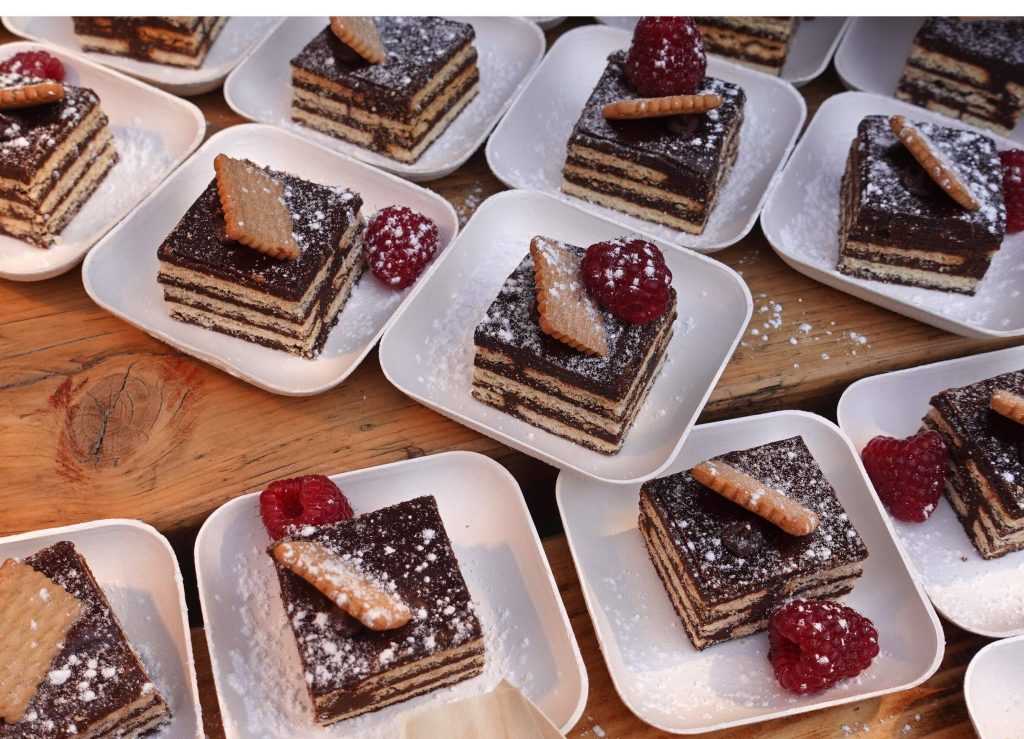 It seems the finger food found its way so to say from both areas. Hearty those present bite into their lukewarm Reuben sandwich – how quickly does the sauerkraut pour from the toast bread halves. Sauerkraut jelly, on or in the other hand, accompanies an Eisbein praline – this snack will at least keep your fingers clean. The same applies to your tackling with Königsberger Klopse or taking pasta with sausage goulash. Now an equally tasty avocado salad with a certain retro and children's birthday charm spreads the wellness feeling. All this can be washed down excellently with wine, shandy or lemonade. As for a nightcap, go for a sample of Mampe.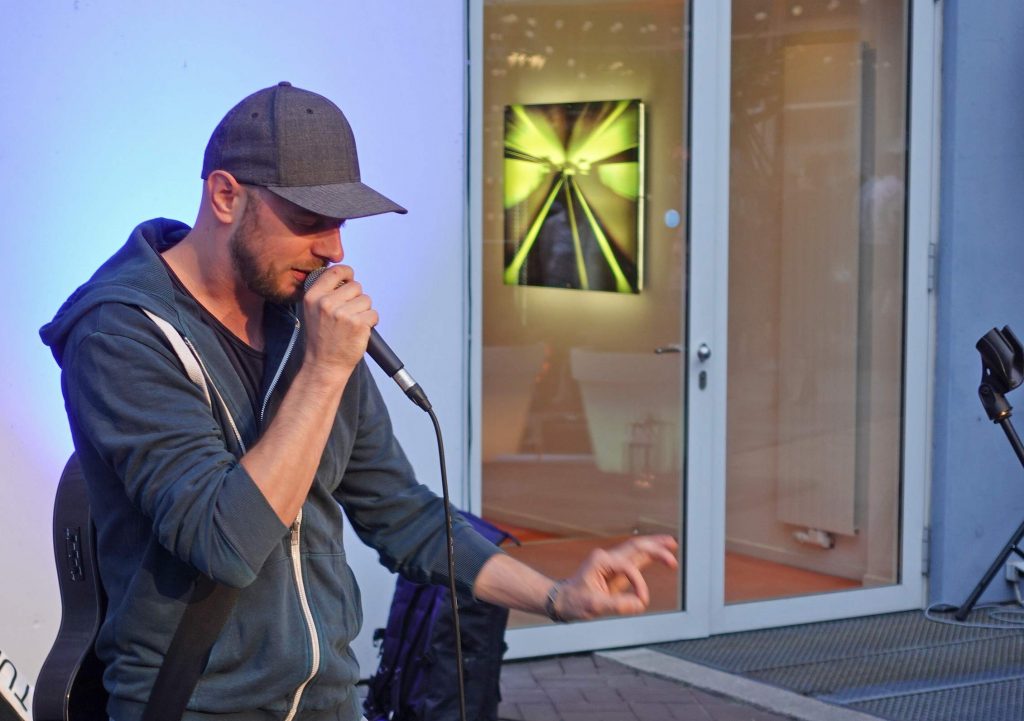 In short: concentrated cuisine, behind which the culture does not have to hide. Vilte Sta impresses with a good voice accompanying her guitar, Konrad Küchenmeister needs only a mike for a beatbox performance. Fast-drawing artist Gero Hilliger conjures up images in seconds, out of nowhere, Anna-Jorinde Pursche bends on an air ring. The artist with very colourful punk hairstyle offers potential imitators free mini-workshops.
And then the guests are told something unheard of. Sven Oswald succeeds in eliciting a secret from the Neukölln district major who previously worked as teacher for maths and politics. Did he have a nickname among his pupils? Right, here goes: vampire. Because of his stately build and striking eye rings.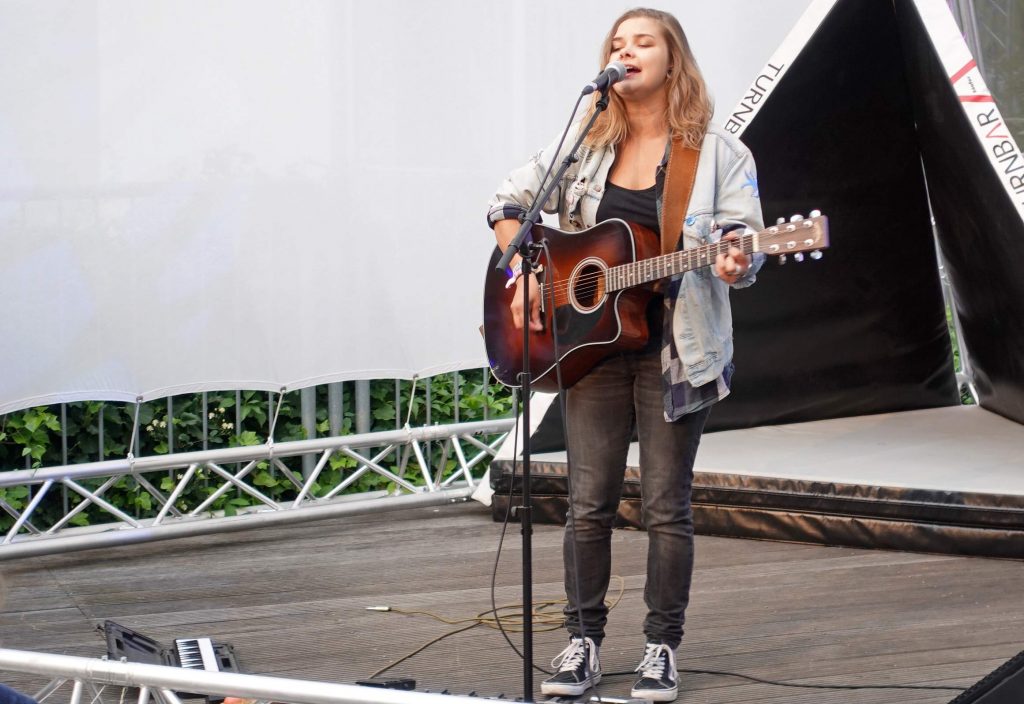 Last but not least there should be an afterthought. Berlin, Berlin as a hotel has made a great job in redesigning its rooms to establish a "kiez" feeling for their guests. However it's far away from any kind of kiez. To make their backyard look appropriate, even if certainly never authentic, when in use for the purpose needs a lot of work – and more then the right grub, or grabbing a singer-songwriter for the occasion. Vilte Sta was great, never mind if she is willing to be a star or not. Regarding Berlin, Berlin, the kiez is not yet for keeps.
Remark
Christopher Prescott based on text by Fritz Hermann Köser and Ole Bolle captions for Kulturexpresso in German – apart from Foreword and Afterthought as own.