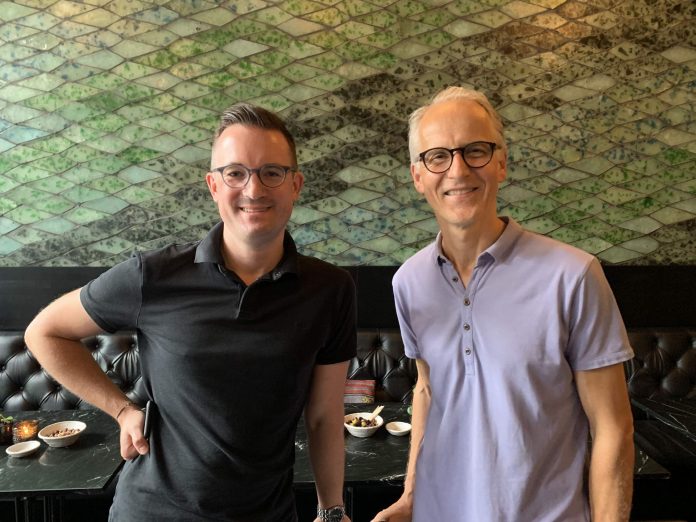 Berlin, Germany (Weltexpress). In 1999, Marc and Sandra Weinert opened the first Guldsmeden Hotel with 15 rooms in the street Guldsmedegade in Aarhus. What, only 15 rooms? Yes, that works if it is something special. Being an architect with no experience in the hospitality industry, Marc Weinert had to make marks with a design out of the ordinary. Obviously, his guests were more than satisfied by the result, as Guldsmeden golden got going, making it now five hotels in Copenhagen, one each in Oslo and in Reykjavík, a villa on the Côte d'Azur, one on Bali – and in Berlin. The hotel here runs under the name of Lulu.
Almost all Guldsmeden hotels were named after the first names of Weinert's children or other children in the family and circle of friends. Now if that's not charming and unusual, then what is? However, the hotel in Aarhus is called Aarhus and that in Oslo – so far as we know – Oslo.
Although we do not know anything about the likes of Lulu, what we do know is that Stephan Hein is now General Manager, having taken over from Marc Lorenz who opened the hotel in 2017. Hein, who is 38 years young, studied at the Steigenberger Akademie in Bad Reichenhall and in Switzerland at the Cesar Ritz Colleges, and later graduated from Washington State University with a BA in Hospitality Business Management. Recently he served as Director of MICE Relations at the Design Hotels AG in Berlin, building on 18 years of experience in of the international hotel industry, which in addition to the Design Hotels AG led him to the prestigious Rocco Forte hotel group where in Berlin he became Sales Manager at the Hotel de Rome. And Lorenz? He now goes on new ways.
For both of them, last night at Lulu, there was a Farewell Welcome Party with invited guests who were served water, beer and wine, sparkling as well, where drinks and great cocktails where poured out while it was pouring outside. Well-being in Lulu Guldsmeden with a good buffet and bar – while in the Potsdamer Straße it was raining cats and dogs. We stayed in 67, and lavished lots of Lulus lush delights.
Lulu Guldsmeden
Adress: Potsdamer Straße 67, 10785 Berlin, Germany
Phone: +49 (0) 30 255 587 20, Mail: lulu@guldsmedenhotels.com