Berlin, Germany (Weltexpress). If you want to spend an evening in Berlin Prussian Blue with food and drink, you've come to the right place at Gendarmenmarkt in the Heritage restaurant. On the one hand, this new restaurant in the center of Berlin belongs to the Hotel Luc and can be reached via the hotel's entrance hall; on the other hand, it has its own entrance at the crossing of Charlottenstrasse Französische Strasse.
One likes to go in there in the evenings, i.e. one hour after five o'clock tea, when the Restaurant Luc, particularly suitable for breakfast, on Berliner Platz, which was named after the Gens d'armes cuirassier regiment, turns into the restaurant Hertigage. Two names, one restaurant and above all: the chef who goes by the name of Florian Glauert.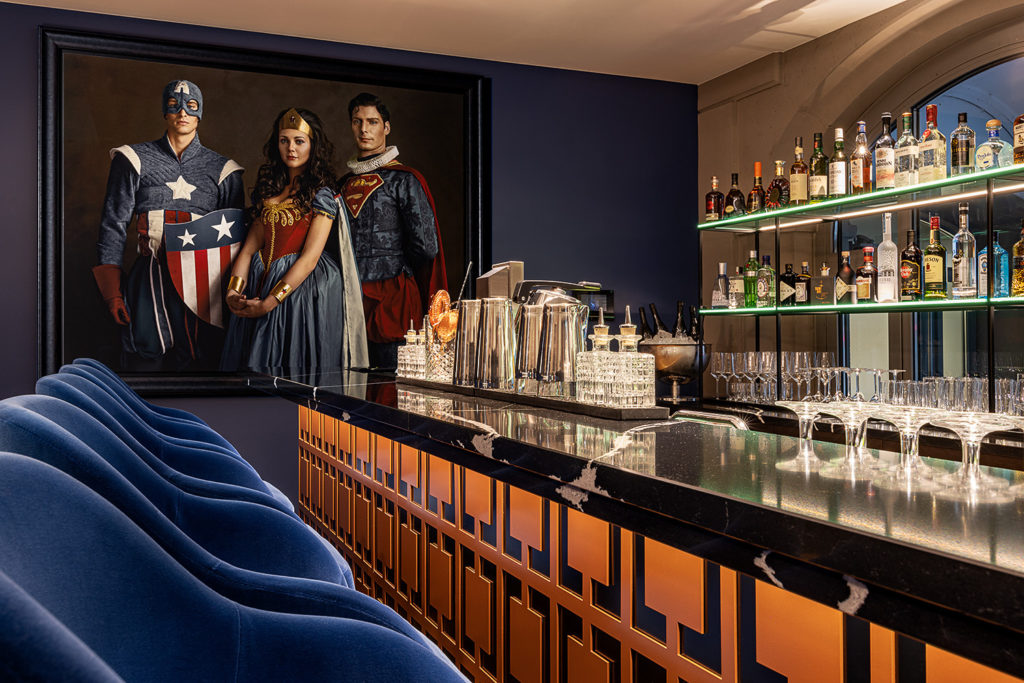 Glauert was previously the cook at the Grill Royal restaurant and at Duke. In the Duke, the native Berliner, who is not only considered a well-trained chef, but also a well-travelled person with stations in New York, Barcelona and London, impressed with Bauhaus on his plate. In the Heritage he wants to remain true to his style and thus let "unadulterated, genuine products stand in the foreground", says Glauert, but also bring cosmopolitan things and his Berlin to the table. In an interview with WELTEXPRESS, he calls this a distinctive mixture of "cosmopolitanism and a sense of home".
In the new Heritage, "guests will be able to enjoy high-quality, regional culinary highlights and innovative drinks in casual elegance," says the home page "Restaurant-Ranglisten" (June 28, 2021) in the www about "personnel: Florian Glauert is the new head chef at the hotel Luc in Berlin". It's true, this was already an issue in Berlin last summer, but only recently, more precisely: on February 22, 2022, the "Heritage" opened. Two Gastrosophs from WELTEXPRESS were there and heard that "our Prussian heritage … manifests itself in the form of open cordiality and a sense of duty towards people, animals and goods". A champagne to that! And further in the text: "Our modern restaurant with dishes for sharing follows these principles. From 6 p.m. we await you in our elegant restaurant, on the terrace or in the private club room with space for 10 people."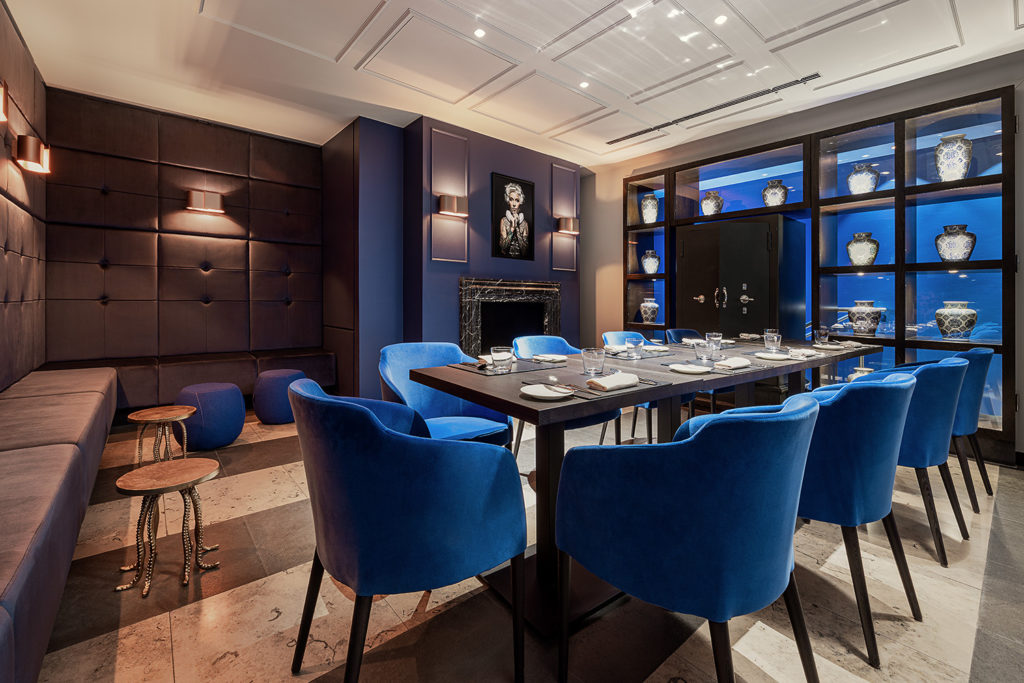 We also had a look at the menu. It lists first, for example, "buffalo mozzarella / colorful tomatoes / tondo di Chioggia / rucola / passion fruit / spirulina" as "rainbow salad"; "Heritage Tuna" and thus "tuna tartare / avocado / ponzu sauce / radishes / crispy chicken skin" or "Vatar Heritage" with "vegetarian tartare / beetroot / jackfruit / capers / egg yolk / smoke / fermented mustard seeds". If you've had enough of it, go to "In Between" with "lobster and eggs" (lobster miso omelette / sesame spinach salad / foamed lobster jus) to "Satisfier" ("Conchiglioni / tomato sugo / fior di latte / lots of basil") to " Main" menu. "Don't call it Schnitzel" as the main menu at Heritage is certainly a favorite with "white cabbage / cranberries / capers / potato-cucumber salad / lemon / Viennese / breadcrumbs", but the "Blogger Bowl" ("veggie mash / portobello / quinoa / guacamole / beetroot / hummus / blossoms") seemed for us gourmet writers to be bloody boggy.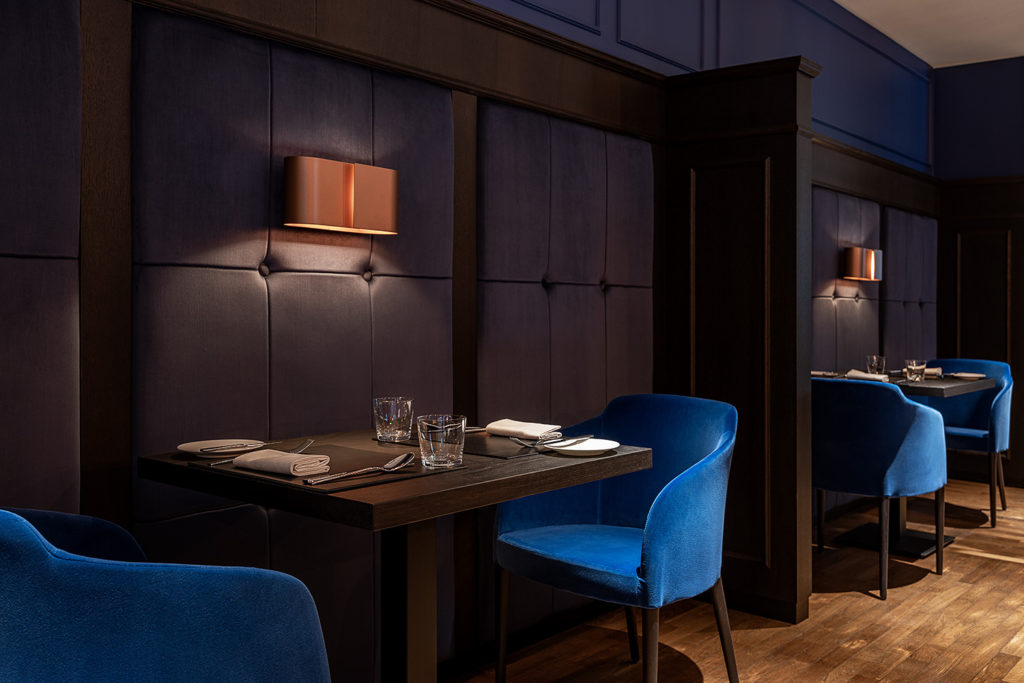 As an "ADD ON" "Flatbread" works well and the "Meatballs" in the pot directly on the table" even better. You should divide it into "surf and turf", i.e. "lobster sauce / basil crumble", with a black truffle sauce with "nut butter crumble" or classic with tomato sauce and "rosemary crumble", but that doesn't have to be the case. Give in no more than one fry away from the "Heritage Fries".
"Last" and therefore dessert is also better kept to oneself in the Friedrichstadt, which the latter King Friedrich I of Prussia laid out at the end of the 17th century. At Florian Glauert's new place of work we appropriately chose "Café Gourmet" twice for WELTEXPRESS Gourmet at the
Heritage
Address: Charlottenstraße 52, 10117 Berlin, Germany
Contact: Phone: 0049 (0) 30 58709771910
Remark:
The above article by Ole Bolle was published in WELTEXPRESS German on March 29, 2022 and transfered by Christopher Prescott for WELTEXPRESS English.