Berlin, Germany (Weltexpress). It quickly becomes clear: this restaurant is classic. As far as the menu goes and the restaurant itself. A dignified, mostly middle-aged clientele enjoys classic dishes, according to the website "interpreted in a contemporary way and from the triangle of Vienna, Paris and Berlin" – with a lot of dedication. Welcome to the "Lubitsch" in Charlottenburg, in the far west of Berlin and what a warm welcome it is. Due to the friendly and always attentive staff, who skillfully combines a hearty politeness with humor. There is the herb quark that comes with crispy fresh bread, "stirred to the left" with a twinkle. In any case, it tastes excellent.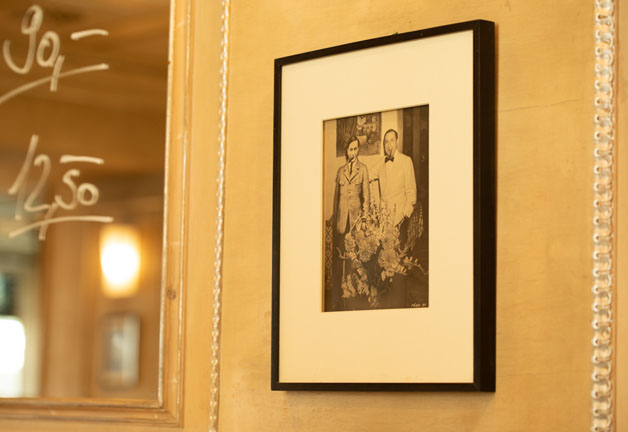 On you go with a Wiener Schnitzel, "known beyond Berlin". Does the good reputation extend to Vienna? Who can say. In any case, it's a huge schnitzel, over which the breading arches to form an equally huge mound. There is just enough space left on the plate for the obligatory lemon and cranberries. The lukewarm potato salad with cucumber comes in an extra bowl. Everything tasted just perfect.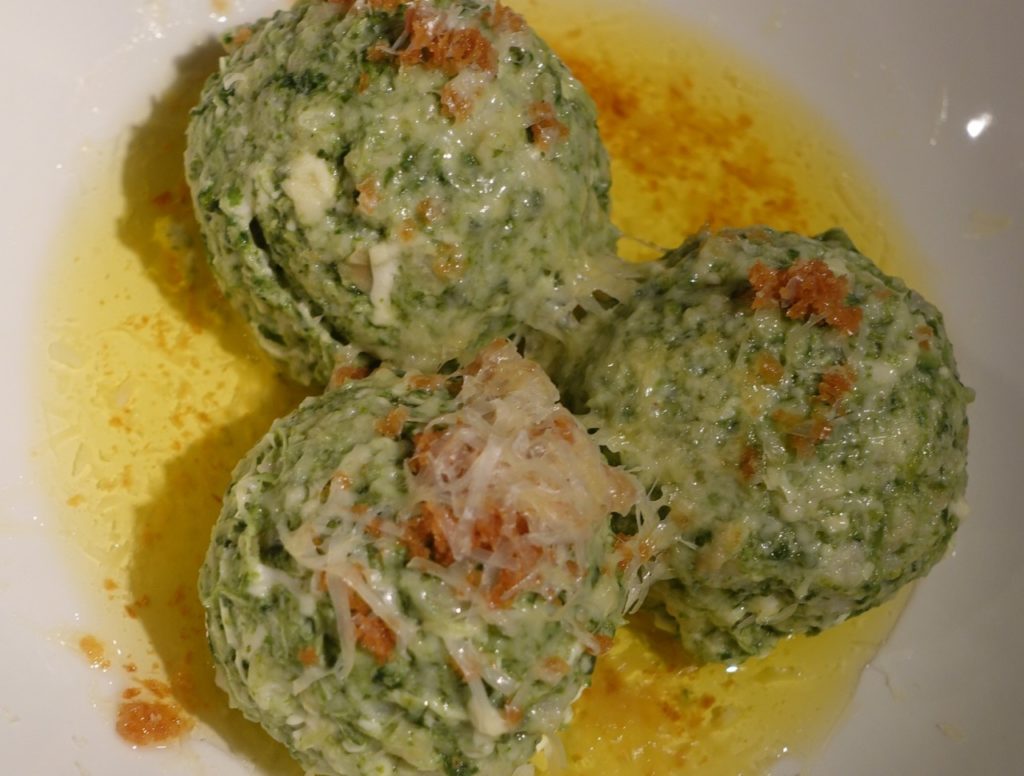 The spinach dumplings and the Königsberger Klopse also leave nothing to be desired. Same applies to the calories. The employee jokes that you don't need breakfast the next day. And probably no lunch either.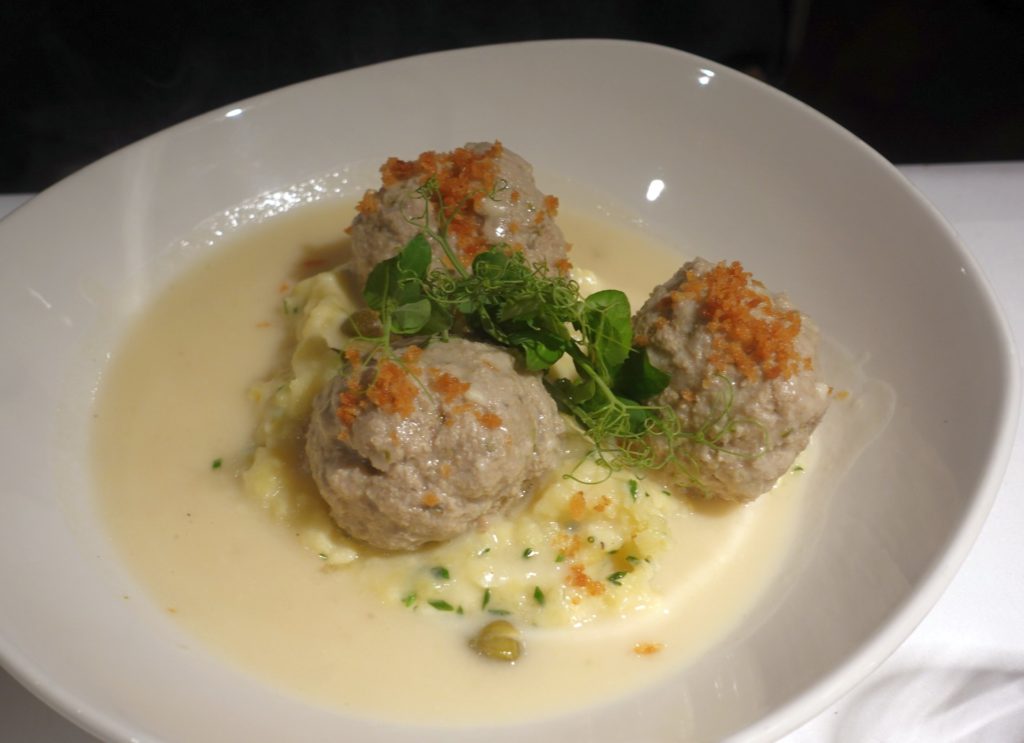 Full up? Nevertheless, one still feels free to ask for a dessert. Crème brûlée is recommended. The waiter assures this is the dessert that everyone wants. Who dares to disagree? The employee taps the crust with an endlessly long spoon. Holds like meter-thick ice. And it's still wafer thin. Underneath is the cream, which develops a wonderful vanilla aroma.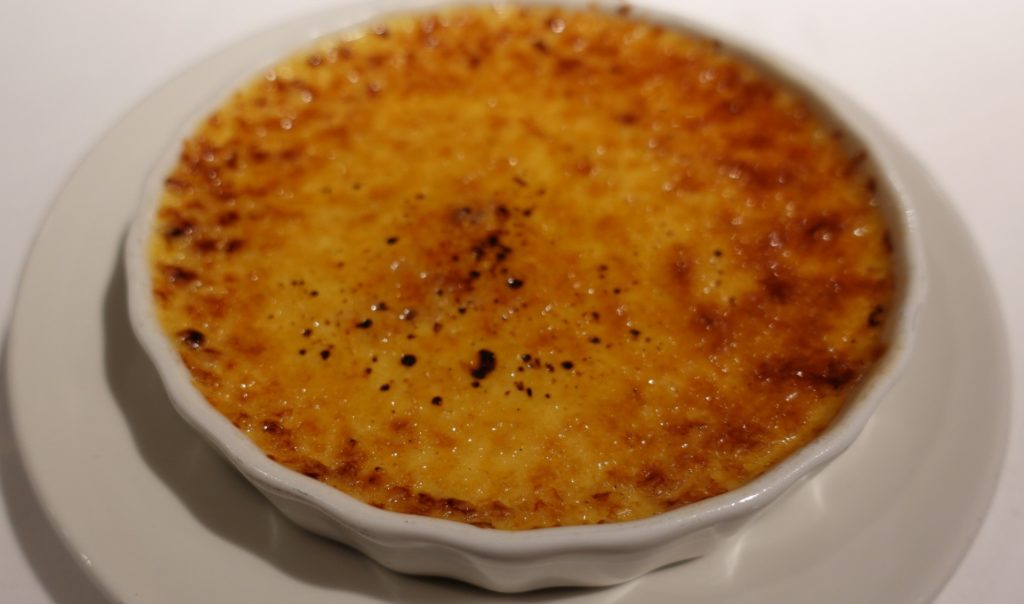 The dishes are washed down with "room-warm" water and wine. The Pinot Gris from the "Siener" winery in the Palatinate, vintage 2021, shines slightly pink out of the glass. "It won't hurt anyone," promises the waiter. Not only that, it turns out to be quite fruity, with aromas of apples and pears. The label on the back also mentions the scent of meadow flowers.
A successful evening. The other guests probably see it that way too, but there isn't a single table free this Thursday. The legendary film director Ernst Lubitsch (1892 – 1947), after whom the restaurant was named, would probably also have been impressed.
Lubitsch
Adress: Bleibtreustraße 47, 10623 Berlin, Germany
Contact: Phone: 0049(0)3088626660
Remark:
The above article by Fritz Hermann Köser was published in KULTUREXPRESSO on April 21, 2022 and transfered by Christopher Prescott for WELTEXPRESS English.