Berlin, Germany (Weltexpress). Come with a huge appetite and a lot of friends and family. The Candela Lounge is known for serving a great arrange of super size ribs, steaks, schnitzel and burgers. Considered Germany's best XXL restaurant the experience itself is a food happening – including great service and friendly staff.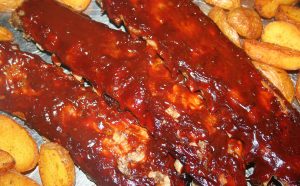 Berlin's top-spot for a party while watching a game and enjoying a delicious array of American and German cuisine is found in Hellersdorfer Promenade 36 – easily accessible by public transportation.
People from the world over – tourists and locals make their way to the Candela Lounge for an inspiring eating experience.
Racks of ribs are nearly a table long – complete with side orders and the Chef's special sauces will redefine finger-licking good. Steak and Schnitzel range from 180g to 1400g while the Burgers are 600g to 1000g – eye popping and filling the dining is a memorable treat.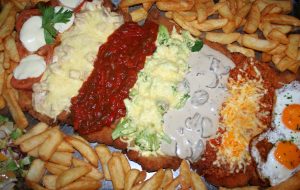 Children are as important as the adults – the menu is creatively perfect. Sponge Bob Noodles, Road Runner Chicken Nuggets, Mickey Mouse Schnitzel or Nemo Fish sticks are superb.
As would be the case, there is no problem in having your un-finished meal wrapped for a take-home.
Candela's cocktail bar makes the finest – Jamaica Fever, Zombie, Mai Tai, Long Island Ice Tea, Strawberry Colado, Hemingway Special, Melon Ball and the Flying Kangaroo matches the menu. Coca Cola in the Boot is a trend-setter with the kids. Whereas, for adults a chilled Weissbier in the Boot is a must.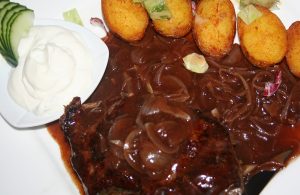 Dining rooms are available for special events and special party platters make for a grand occasion. Should you elect to have the food served elsewhere, the Candela Lounge offers catering.
Reservations are recommended, especially on weekends.
Weltexpress Gourmet highly recommends the Candela Lounge – the dining experience is one for the ages.
* * *
Candela Lounge, XXL-Restaurant and Cocktailbar, Hellersdorer Promenade 36, 12627 Berlin