Berlin, Germany (Weltexpress). The Waldorf Astoria Berlin is one of a kind – Art Deco design bringing the old and new in harmonious fashion allows tradition, exellence and architectural wonder to flow genuinely. Given the grand stage, you would expect to find one of the world's best chefs – Pierre Gagnaire being a part of the special Waldorf Astoria experience.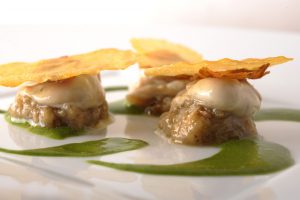 Chef Gagnaire's Les Solistes restaurant is an exquisite fine dining experience that will have you reflecting often – enchanting and indelible.
The Michelin-starred chef blends classic French cooking – "famous for his fusion and deep understanding of flavor and color combinations" each dish is creatively simple and refined.
Les Solistes is Pierre Gagnaire – sophisticated ambience lined with his personal photography and inspiring background music, the dining experience leads to a heightened level of tasteful pleasure.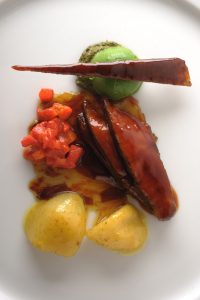 Artfully prepared dishes in a contemporary setting generates pure relaxation and fine dining enjoyment.
Gagnaire's signature motto, "facing tomorrow, but respectful of yesterday," reinvents French cuisine and matches the essence of the iconic luxury hotel – Waldorf Astoria in New York and Berlin's zeitgeist.
The combinations are perfect – timeless, contemporary and tasteful.
For an experince in the highest category of fine dining, Weltexpress Gourmet recommends a life-long memorable experience – visit Pierre Gagnaire's Les Solistes – soon.
* * *
Les Solistes, Waldorf Astoria Berlin, Hardenbergstraße 28, 10623 Berlin, Germany
Opening Hours: Monday to Saturday, 19:00 pm – 22:30 pm. Sunday closed.