Berlin, Germany (Weltexpress). Berlin's Crowne Plaza Hotel is home to excellent American cuisine – Wilson's Prime Rib Restaurant.
Original Prime Rib shipped from the USA is the real deal steak treat.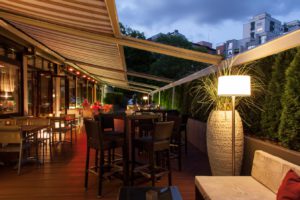 The steak house uses only original US beef where Prime and Choice is served. Prepared at a constant low temperature for a period of ten or more hours creates a taste steak lovers will enjoy.
Seasoned with a mixture of special salts and peppers as well as cacao beans, cardamon and grains, Wilson's steaks are superb.
The Black Angus cattle are fed the best quality corn which produces a wonderful unique marbling and distinctive taste. Served with an array of tasty vegetables and salads, the balance leads to a wonderful experience.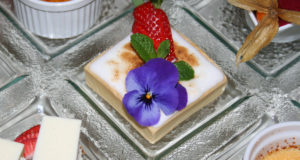 To top off the evening, an exquisite New York Cheese Cake is a rewarding dessert treat.
Fine wines from Germany are recommended – sampled with diverse breads and dips, the savory journey will fulfill the Wilson experience.
Excellent service with a multi-lingual staff makes the dining moment even more delightful.
Wilson's Prime Rib is situated in the heart of Berlin – after a terrific day in the city, treat yourself to a great steak.
Weltexpress Gourmet highly recommends the restaurant.
WILSON´s
The Prime Rib Restaurant
Crowne Plaza Berlin City Centre, Nürnberger Strasse 65, 10787 Berlin, Germany
Phone: +49 (0)30 21 00 7-000, E-Mail: info@restaurant-wilsons.de, Web: restaurant-wilsons.de/en
Opening hours Wilson's: Tuesday till Saturday 6 pm till 12 am, Monday & Sunday days off