Berlin, Germany (Weltexpress). After a long corona hiatus, Berlin is rebounding and enjoying the opportunity to jump right back into fine dining moments.
The Ganymed Brasserie offers delicacies at the highest culinary level.
Dining along Berlin's river bank, surrounded by a rich and cultivated past, you'll feel delightfully transported to a part of the city where artists, politicians and the pulse of change met often, and still does. The Ganymed has been here for decades.
Combine its history with traditional French dishes, fresh shell fish and fish specialities straight from Brittany, you will experience an unforgettable time in Berlin's finest French restaurant. Old world interior design offer a unique ambience where a symbiosis of rustic and gourmet cuisine heightens that "WOW" effect – we offer wonder.
As Michael Pankow, Ganymed-Gastronom, succinctly pointed out, "The Ganymed uses only fresh ingredients that are perfectly coordinated. In addition to fresh fish, oysters, prawns, and shellfish, the selection also includes the finest fillet and steaks from the lava stone grill. Our offering is supplemented by a large selection of fine wines, which harmonise perfectly with the dishes. Let our idyllic fish restaurant convince you of the finesse." Mr. Pankow has taken his style of a French brasserie to new heights.
Since 1931, the idea to establish an upscale restaurant was home to Berlin's "elite" – Bertolt Brecht, Kurt Weill and many other acclaimed artists and personalities met on the Schiffbauerdamm.
The menu speaks volumes, but what was recommended as a classic favorite: Tartare – finely prepared, particularly high-quality ground beef, that is prepared directly at your table. Exquisite.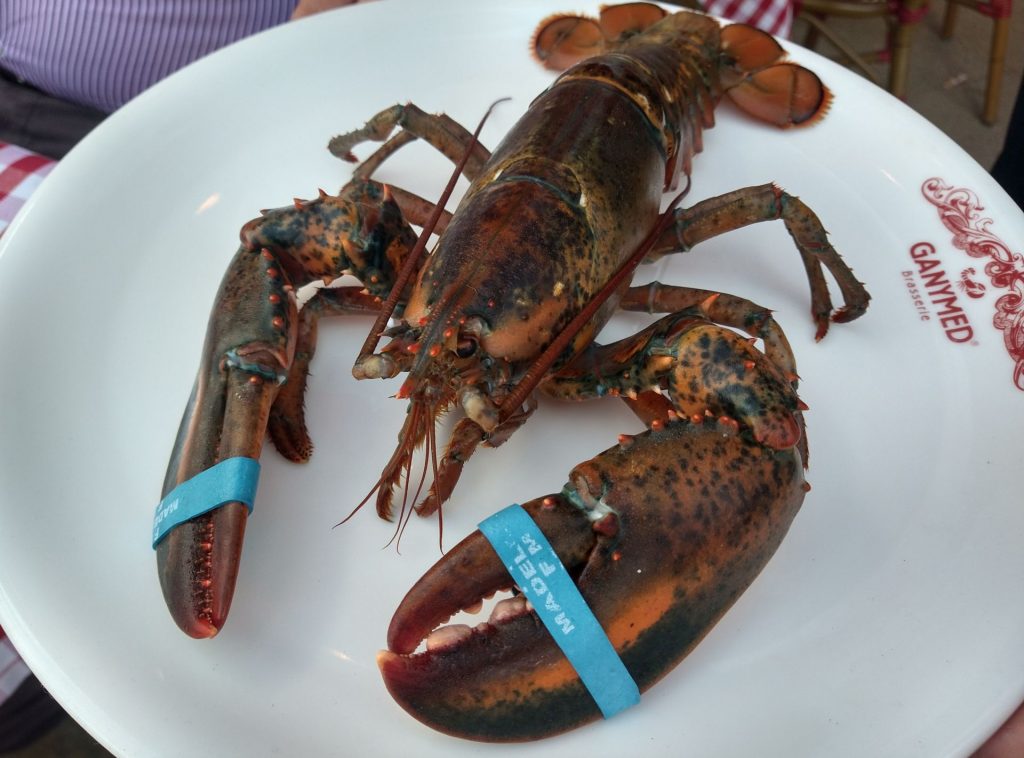 The main course was an eye opening, jaw dropping dining moment: The Royal – one lobster, four oysters, six prawns, six shrimps, two Black Tiger shrimp, two crab claws, two scallops, fried octopus and salmon tartar – served on a towering five level tray! Fantastic display – and the taste, highly special.
Fascinating choices await you – the menu is grand – very expansive and creative.
The Ganymed Team are a group of quality trained staff, very friendly and international.
Also, very charming – live French music is found every Friday and Saturday from 7 p.m. – perfectly enchanting with your candlelight dinner.
There is so much more to be experienced at The Ganymed Brasserie. On your next stroll on the banks of the Spree, you must visit and enjoy an unforgettable fine dining experience.
Ganymed Brasserie
Adress: Schiffbauerdamm 5, 10117 Berlin, Germany
Contact: 0049 (0)30 28599046