Berlin, Germany (Weltexpress). Connoisseurs know that a chaiwala in India is a tea seller. One of them has made it to Berlin: Mr. Chai Wala. Seriously, chai is the Hindi and Urdu word for tea, while wala refers to the person whose job it is to pour it. So a chaiwala is a street vendor of tea.
Mr. Chai Wala's tea is available in two Berlin streets at once, because since April 2023 it has been prepared in the restaurant "Mr. Chai Wala" on Schlüterstraße at the corner of Kantstraße, which is not only glowing pink. Pink? The interior decoration is colourful, next to pink the blue dominates, yellow is also to be seen. Thanks to large window fronts, the dining rooms make a bright and not only spacious impression: there are around 100 seats on 160 square metres.
Inside and in front of the restaurant it was crowded and jolly lively and loud for the opening ceremony on 5 May 2023. Yes, jubilation, rejoicings and embraces amidst hustle and bustle! Quite a hubbub! The party lasted several hours and dozens of guests dressed in all kinds of garments came.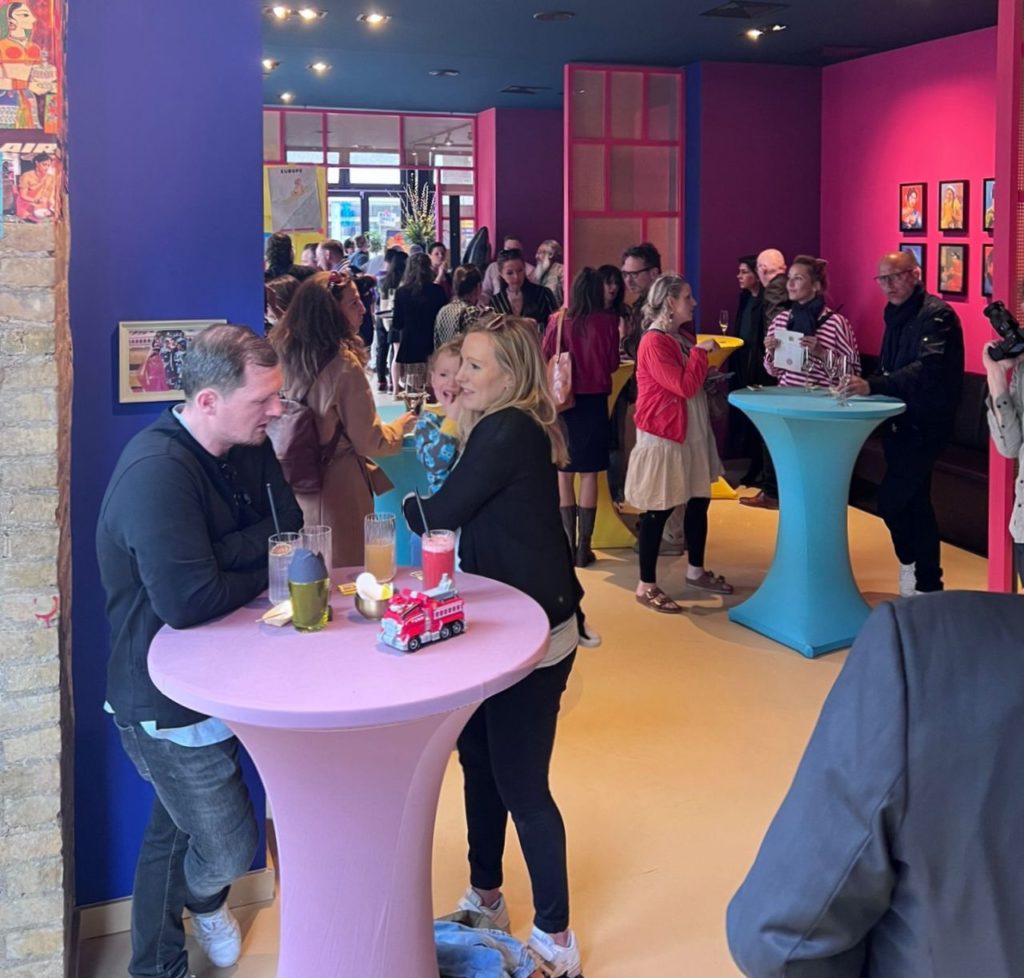 Besides mint tea and ginger-lemon-honey tea, the "Mr. Chai Walas Paal Tea" tastes good outdoors as indoors and is a must. By the way, "Mr. Chai Walas Paal Tea" is a black tea with milk already added which is why it doesn't look black. It is prepared in the traditional South Indian way.
Tea is by no means all that is served at "Mr. Chai Wala", for in the kitchen, five chefs from South India and Sri Lanka would provide authentic street food. How about the classic for all Indian street eaters: Kothu? This dish, popular in Sri Lanka, once called Ceylon, consists of a spicy, toasted flatbread made of wheat and lettuce with an egg as well as vegetables and preferably meat, cooked with panache and placed with gusto on a hot steel plate in front of the hungry. The chicken kothu is on the menu for 13.50 euros, the lamb kothu for 17.50 euros.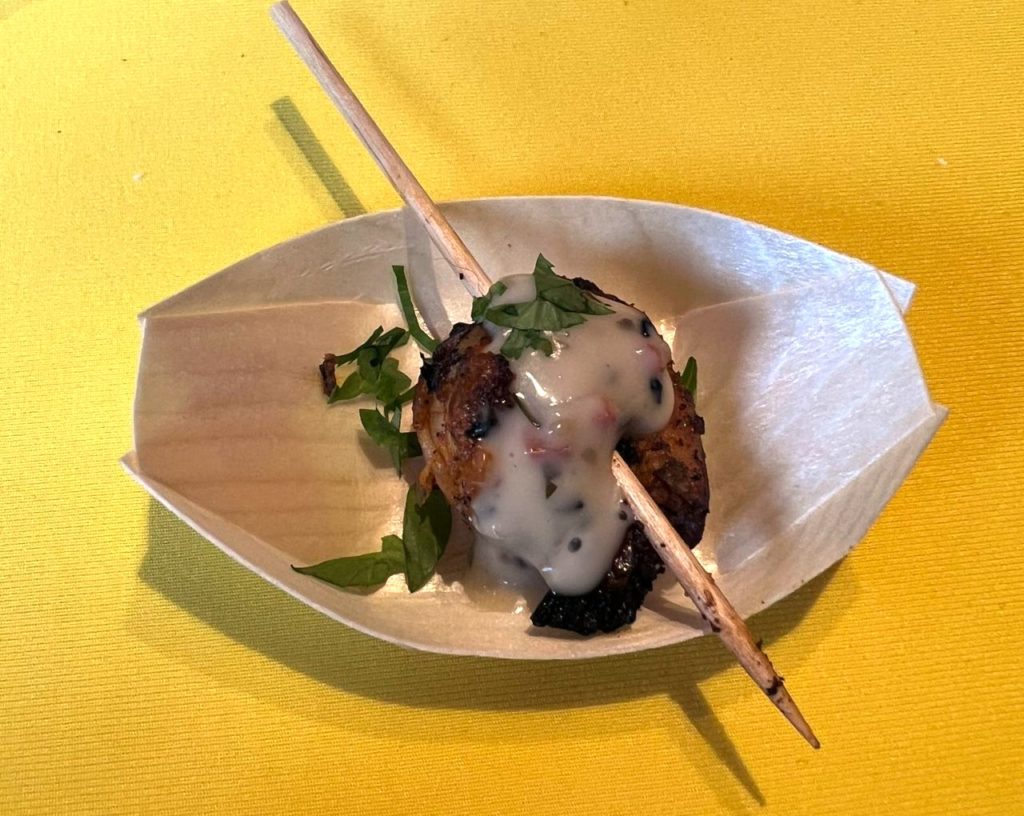 Meatless is also cooked and presented. Just order a vegetarian kothu and pay 12.50 euros for it. Have a dosa on top, where an unusual mix of rice and black Urid lentils form the dough, served with vegetables. A classic dosa comes with coconut chutney, but also with potato masala. Variations such as podi dosa and el dosa are also on the menu, as well as biriyani with chicken or lamb, which originates from Dindigui. Baked, fried and grilled dishes are on the full menu. And curries!
No one has to do without all sorts of curries, you get the "mild, red, pleasant yellow, fiery brown" versions at "Mr. Chai Wala". A traditional chicken curry from South India is prepared with a special aromatic curry mixture. Of course coconut is a must when chicken, fish, prawns or lamb are cooked and roasted.
In a Mr. Chai Wala press release from the beginning of May, it says that "crispy breads of various kinds" will be served directly "from the original tandoori oven". However, "the icing on the cake … are the aromatic and melt-in-the-mouth South Indian desserts". How about carrot halwa, paal payasam or basmati kheer? You don't know these? Get to know them at
Mr. Chai Wala
Adresse: Kantstraße 31, 10625 Berlin
Kontakt: Phone: +49 (0) 30 92210655, Mail: info@mister-chai-wala.de
Heimatseite: mister-chai-wala.de
Remark:
The article by Ole Bolle was published underthe title "Chai Wala, Mr. Chai Wala – Tee und Kothu" in WELTEXPRESS German on 13.5.2023 and translated for WELTEXPRESS English by Christoph Merten.