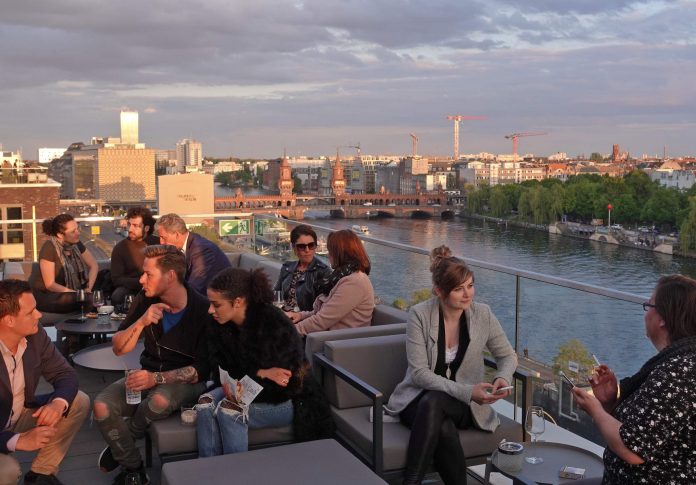 Berlin, Germany (Weltexpress). On Thursday, Benne played for Berliners and those who strive to be on the top floor of the more or less new Indigo hotel on Mühlenstraße between Berlin's largest multi-purpose hall and the Spree that "is no more then ever" to say it with Benne.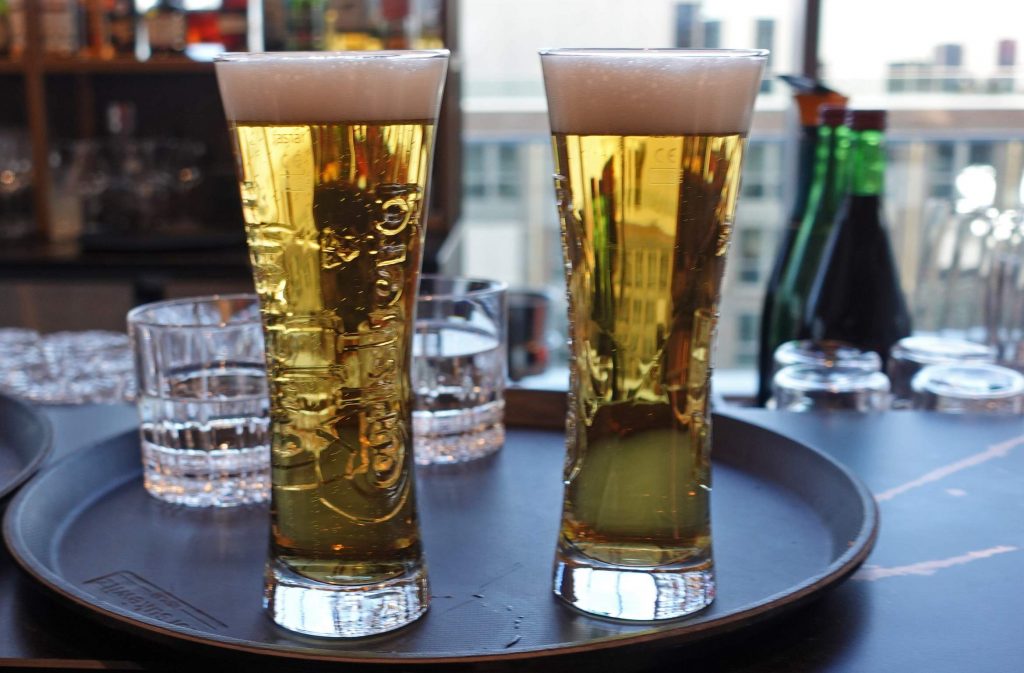 Called "Deutsch-Pop-Poet" for the "Berlin Live Session", Benne performed on stage with guitar and German songs accompanied by Ryan Adams, Revolverheld and Adil Tawil. The facility called "Gallery Rooftop Bar" is spacious and offers not only generous views through large windows onto the Mediaspree area by the river, but also two roof terraces and a path outside that leads from one to the other.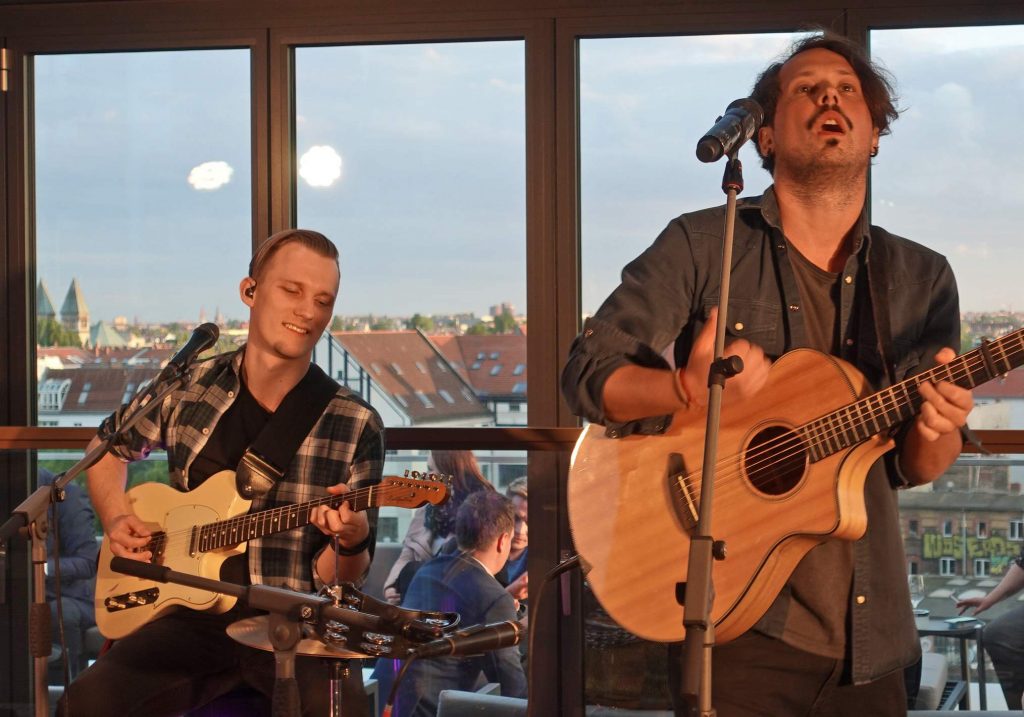 With spring-like temperatures and a beautiful sunset with dark clouds Benne sang some rather sad songs with often silly lyrics, however quite nicely arranged, nicely recited, played nicely and performed on this Thursday evening with a percussion, keyboard and string instrument.
For grub, a special sausage was offered in baked and sliced ​​bread roll, which was stuffed with sauce red and white and three sorts of onions at the very top like a goose. The alternative eat was Stulle, a typical Berlin sort of humpy sandwich. Incidentally, both were announced as "German tapas".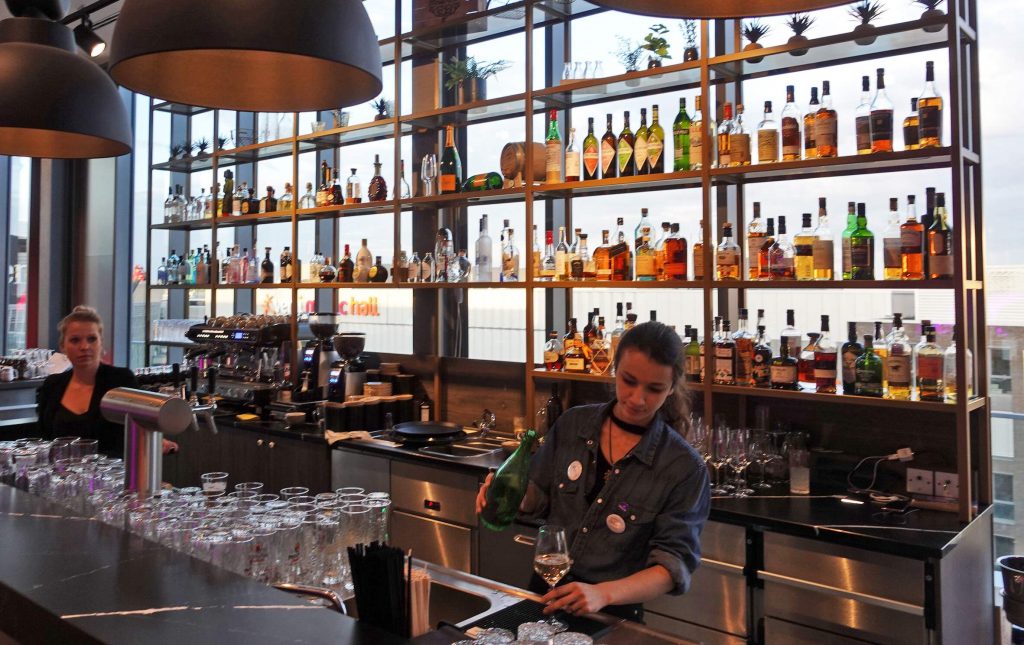 For beer, one called out for Carlsberg from Copenhagen and if not then the choice in red was an unobtrusive Zweigelt from Austria. We did not try the white wine – but would have liked a cocktail or two more then the sundowner to start of with.
Well, it seems up to now that the really cool drinks are unlikely to be found in the "Gallery Rooftop Bar". After all, a lot of bottles are already on the shelf, even if the home page of the bar is still empty or "unfortunately not available."
Gallery Rooftop Bar
Address: Mühlenstraße 19, 10243 Berlin
Contact: Telephone: 030 2977206908
Home page: gallery-rooftopbar.berlin
Remark:
Christopher Prescott based on a text by Ole Bolle.