Berlin, Germany (Weltexpress). Jacques Gassmann personally opens on Sunday, 2.4.2023 at the "Berlin Luxury Lifestyle Boutique Hotel SO/ Berlin Das Stue" (their own spelling) a hanging of his paintings. The Vernissage had something of a high-tea party. With food and drink, i.e. cold as well as hot drinks and savoury as well as sweet dishes, there was joy in the midst of art, even if the women present were anything but court ladies, let alone the men, although one or the other could have passed for such.
In keeping with the high tea, some of those present were elegantly dressed, others casually. Afternoon tea goes well with this, but also classic coffee and delicious cakes. The time between lunch and dinner can be spent fantastically with art and culinary delights, especially as a visit to this Berlin hotel may be combined with a visit to the Zoological Garden. May? Must!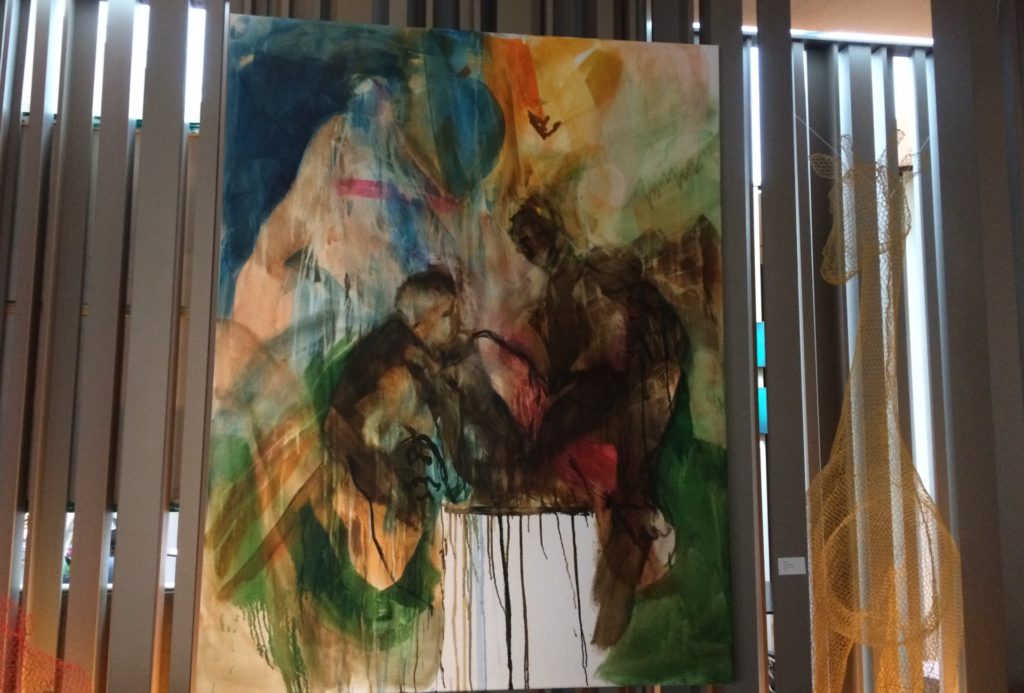 The managers of the hotel are to be praised, along with the chef and patissier, for giving a Berlin artist space for hangings. That this is not the first time, becomes clear in a press release of the SO-Hotels from 24.3.2023. It says: "With Jacques Gassmann, a local artist will once again open his exhibition at the Berlin Luxury Lifestyle Boutique Hotel SO/ Berlin Das Stue on 02.04.2023." And that's just as well.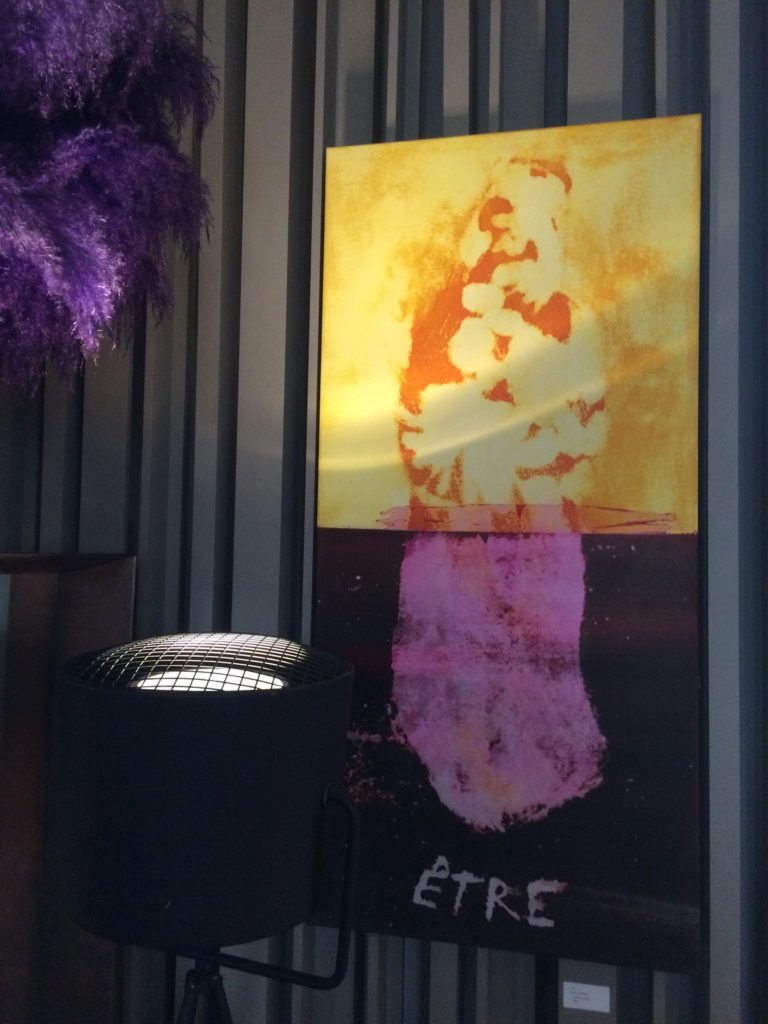 The press release continues: "With his unique works, Jacques Gassmann is regarded as the artist who was the first to transform and revolutionise the Asian heritage into the Western world exclusively with inks and ink. Through flowing features of the world's oldest writing fluid, Gassmann finds expressive possibilities in his works that extend to experimental photography and are striking for their unmistakable, seductive and figurative formal language. While travelling, Gassmann regularly finds inspiration to expand the multidimensional colour spectrum of his works. In doing so, Jacques Gassmann works in picture cycles whose formats range from museal and imposing size to small format, without losing the main characteristics of his works.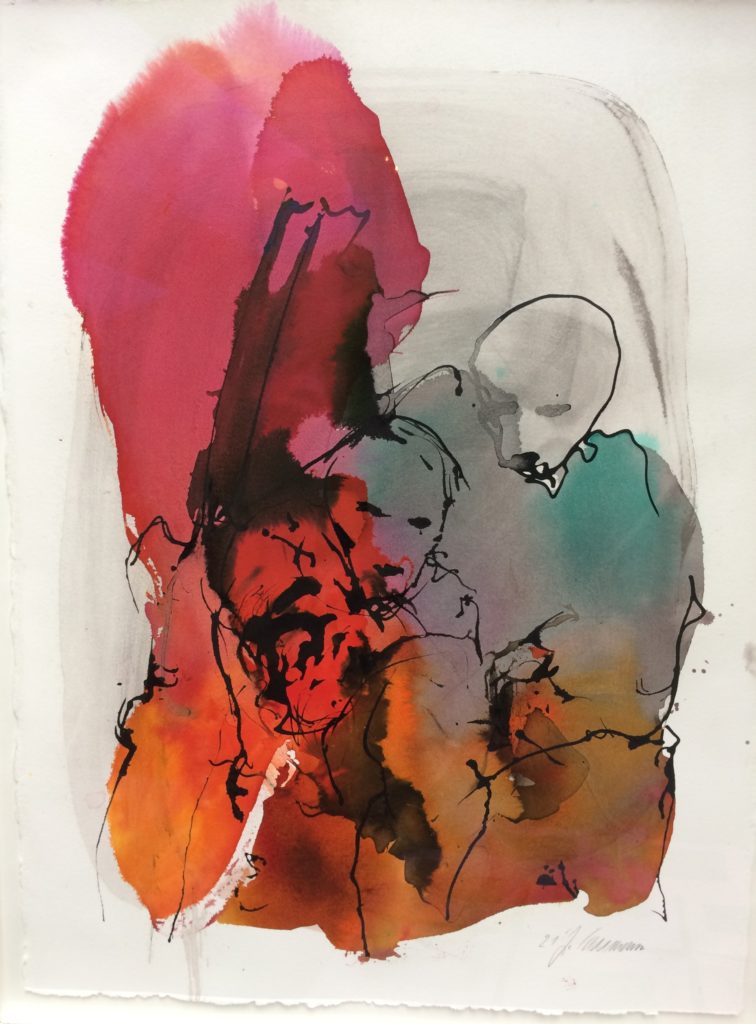 The exhibition, which the artist will personally open on 2 April, will feature a cross-section of Jacques Gassmann's works and installations. Afterwards, the works will be exhibited for three months at SO/ Berlin Das Stue, where they will also be available for purchase."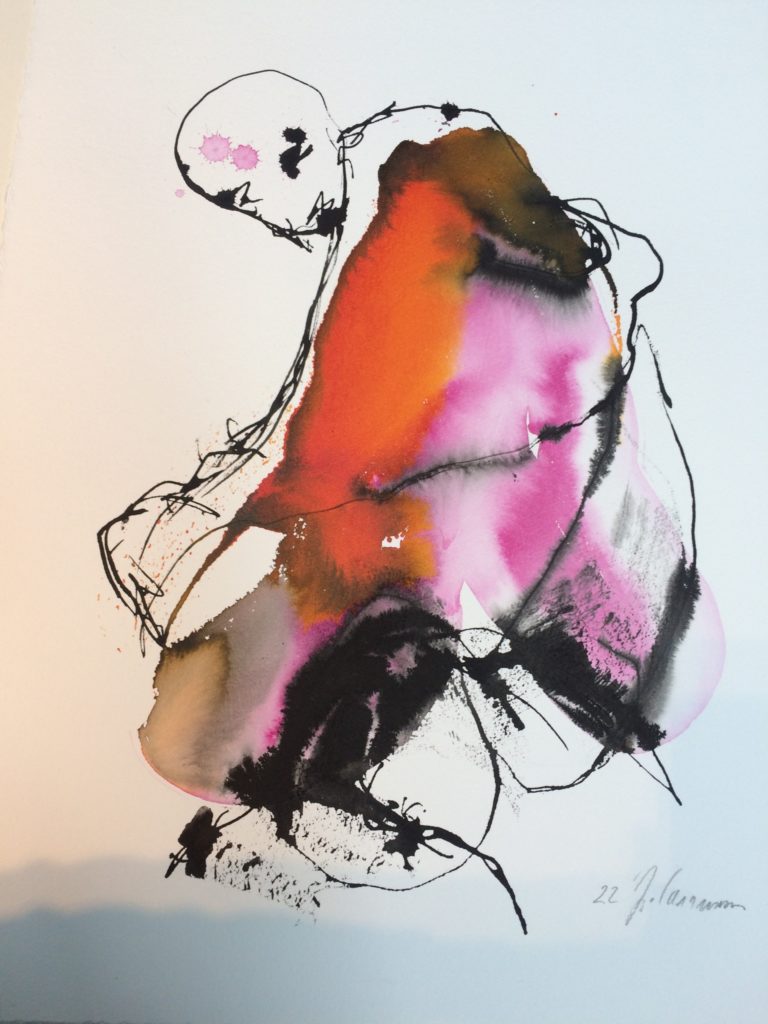 Born in Heidelberg on 28 January 1963, Gassmann, who is considered "a German painter and draughtsman", spoke up after everyone was seated and no longer thirsty. He talked about his father and the jungle of Malaysia, where he had to stay for two or three days before flying home to his mother and where his late dad "seemed so alive to him as sometimes he did not at all." Probably only then, "when you come to yourself or relaxing suddenly feel this person, feel his presence. And that was the idea for the pictures in 1992, when I started with this technique. Around these hang Gassmann's "louder pictures, the drawings, the strokes, the movement, the expression, the confusion, the life", as he called it.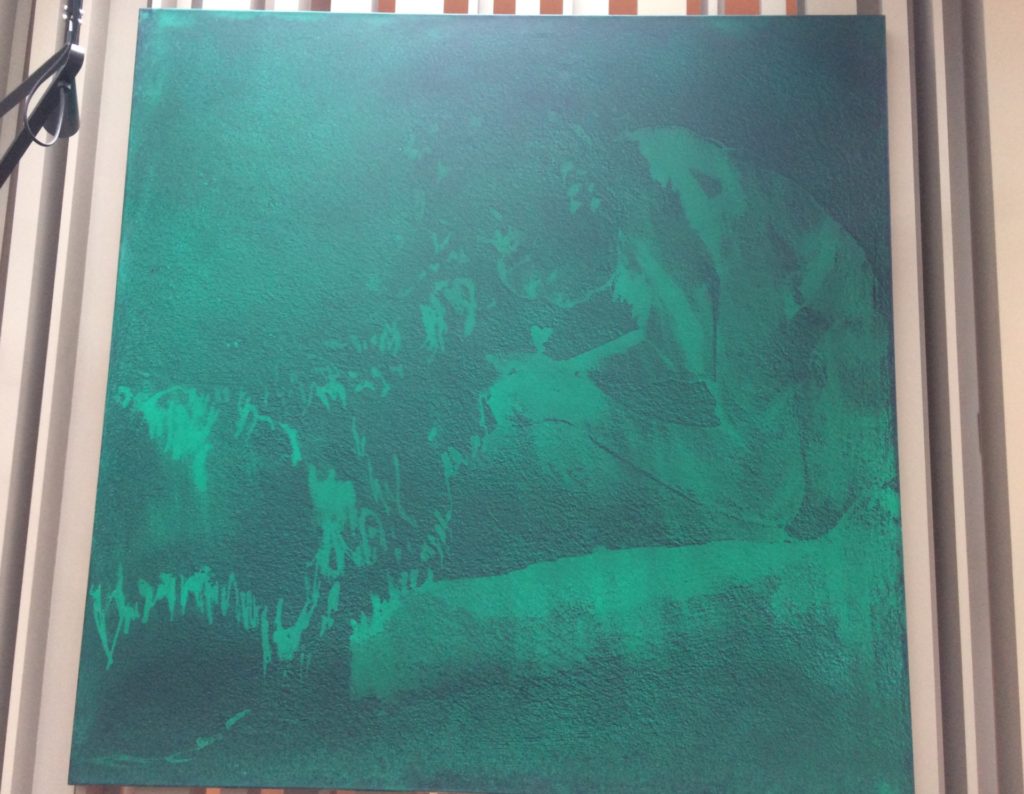 The other pictures are the more "meditative" ones. The first was triggered by a visit from Joachim Büchner, who was born on 7 October 1929 in Jena and died on 29 January 1991 in Hemmingen near Hanover, the first director of the Sprengel Museum in Hanover. Jacques Gassmann had been so excited that while Büchner sat at the table with cake and coffee, as we did on Sunday afternoons in the Hotel am Zoo, he spoke and showed pictures and only realised at the end "that he had been there". So it was only when the tension had fallen off him that he had "noticed",that he had "not cleared the table for three days". Grassmann's pictures will hang longer "in the Berlin Luxury Lifestyle Boutique Hotel SO/ Berlin Das Stue".
Remark
The above contribution by Ingeborg Iltis was rendered into English by Christoph Merten.