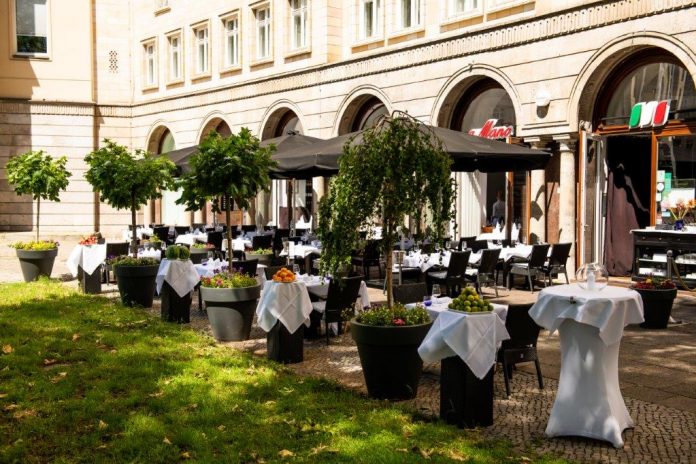 Berlin, Germany (Weltexpress). A feast for the eyes and taste buds is written "a Mano" on Strausberger Platz in Berlin. A Mano is the name of a noble Italian, a Ristorante that is located in a gingerbread style building.
A visit to the gingerbread style buildings around Strausberger Platz and along Karl-Marx-Allee to Frankfurter Tor is worthwhile if you are equally enthusiastic about architecture and history, because the apartment blocks and towers with their distinctive mix of socialist classicism and Prussian Schinkel School are imprinted on the outside and inside of ones memory, because they were once workers' palaces, but in reality they were also homes for the nomenclature.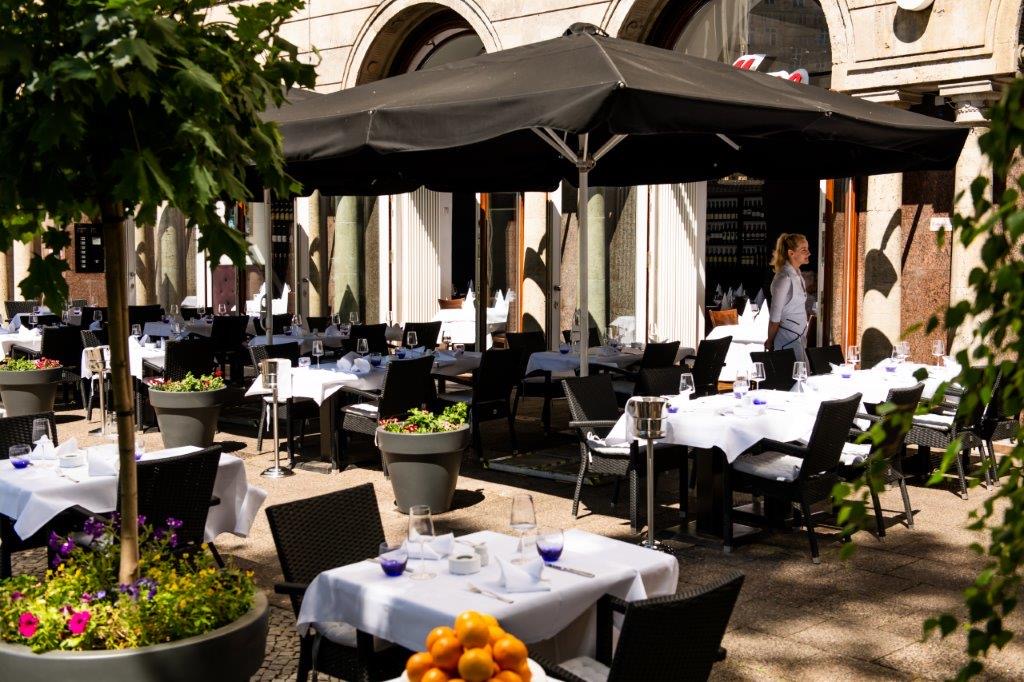 The socialist buildings were supposed to put up a show at the beginning of the GDR, afterwards that was less important when ludicrously keeping pace with capitalism without overtaking. They were the little decorative part in the GDR. The considerable block on Strausberger Platz, which is adorned in the middle by a babbling fountain and otherwise characterized by a multi-lane roundabout, also bears the name of the great architect Hermann Henselmann, who was also immortalized in Leipzig and Jena. But only the "a mano" lights up on Straussberger Platz: and whow and since 2011.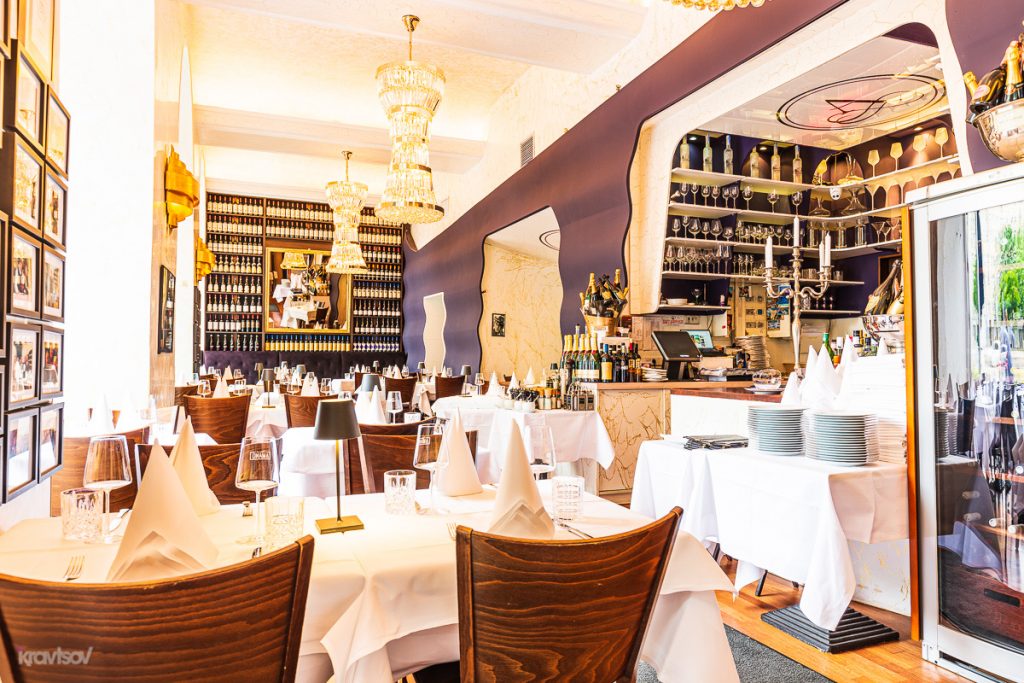 After a very short time, the restaurant, which offers delicious dishes and an unmistakable Mediterranean atmosphere every day, has established itself as a well-frequented eatery firmly established in Italian cuisine in Berlin. The service to the guest is very important and the waiters are all well dressed and courteous: chic and charm, Italian flair and fine cuisine from the Apennine peninsula.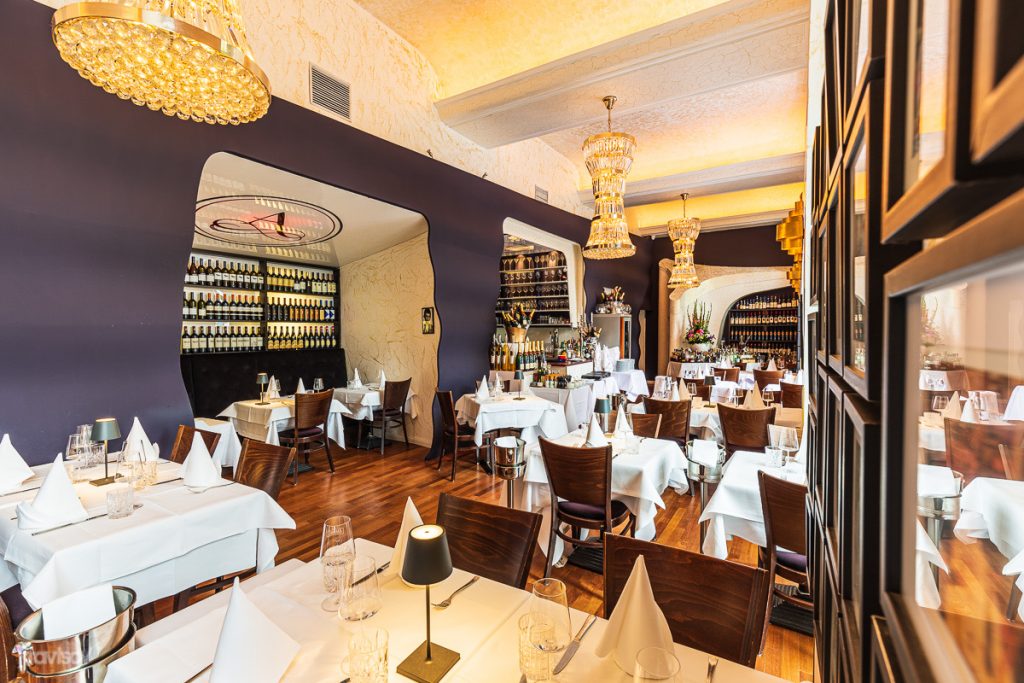 Inside, the dining room offers space for 40 people, who can also be placed on the terrace in summer.
The Mediterranean delicacies naturally begin with antipasti. The selection ranges from antipasti all'Italiana, a mixed starter platter, to burrata alla Valentino (organic creamy mozzarella from Puglia with baby tomatoes and Parma ham) and carpaccio di manzo con rocket e grana (wafer-thin slices of raw beef fillet with rocket and parmesan flakes) di tonno con Guacamole e Menta (tuna tartare with guacamole and mint). You want to continue with cappesante gratinate con spinaci (gratinated scallops with baby spinach and parmesan) or a soup of zuppa di pesce (fish soup), or zuppa di verdure (vegetable soup with extra virgin olive oil and parmesan), but the main dishes are also smashing.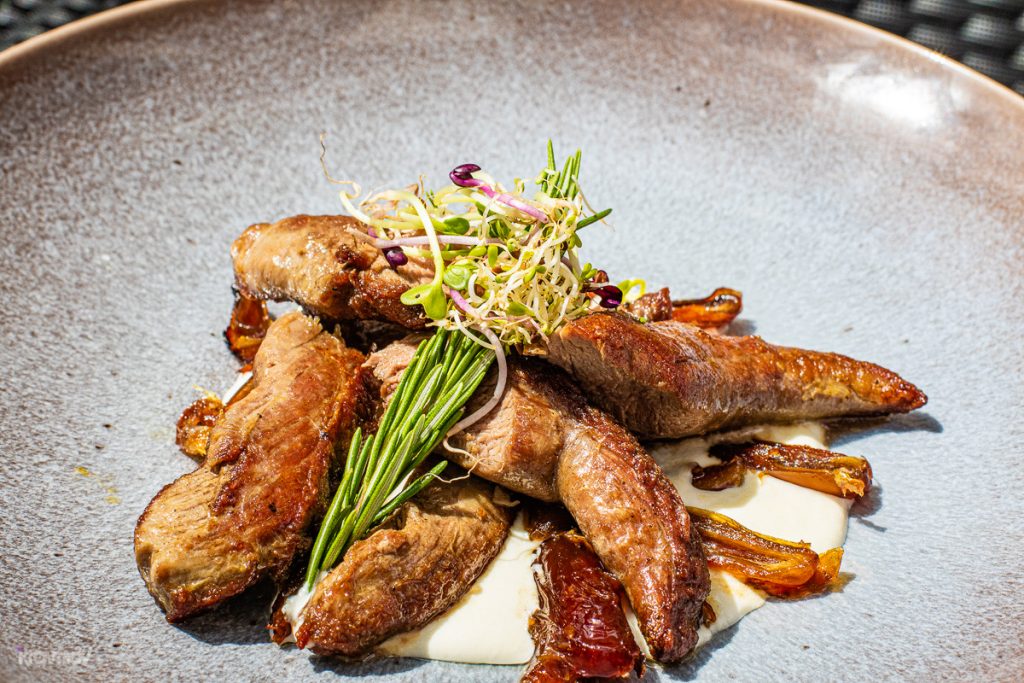 The gnocchi con tartufo e caprino (homemade potato gnocchi with truffle and goat cheese in a truffle and butter sauce) are awesome and the tagliolini con punte di filetto, funghi porcini e scagle di parmigiano (narrow ribbon pasta with fillet tips, porcini mushrooms and parmesan.)
The Cuore di filetto alla Griglia (Argentina – beef fillet from the grill with fresh rosemary on rocket e Grana Padano) may not be very Italian, but it is incredibly tasty and well prepared. The rosemary makes the Argentine beef taste special. Try a bottle of Boca di Lupo Castel del Monte DOC with it. Excellent!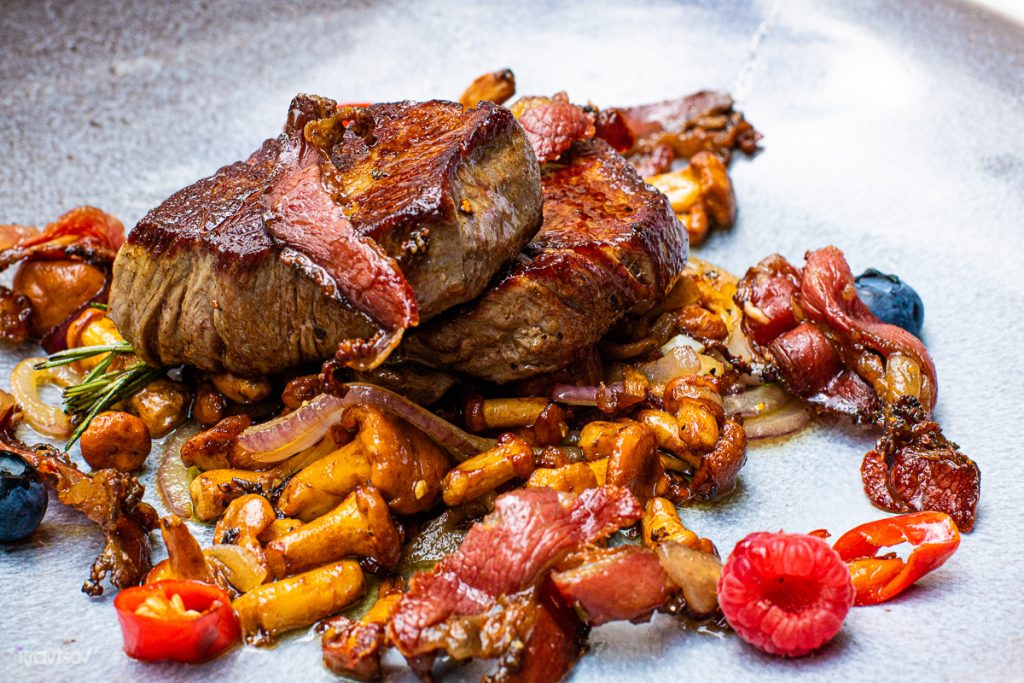 The coda di rospo (monkfish fillet with capers and olives in a tomato sauce) is also heavenly. With Luce IGT, Marchesi di Frescobaldi, Sangiovese, Merlot, Cabernet Sauvignon, it goes well under the palate.
Go for this: the whole evening antipasti and one or two bottles of Merlot from Massetto IGT Bolgheri Rosso, Tenuta dell'Ornellaia and then a formaggio assortito (mixed cheese plate). It's got style, that's great!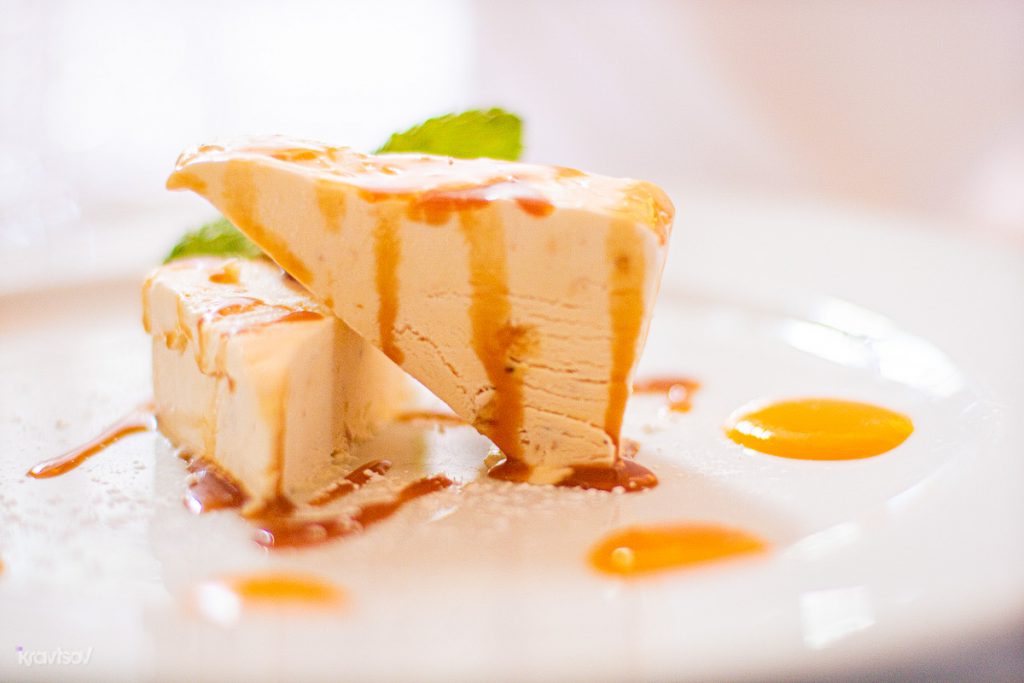 If you enjoy and order dessert, we recommend the homemade tiramisu al pistacchio, alternatively the mango panna cotta, of course also homemade. With an espresso – perfetto!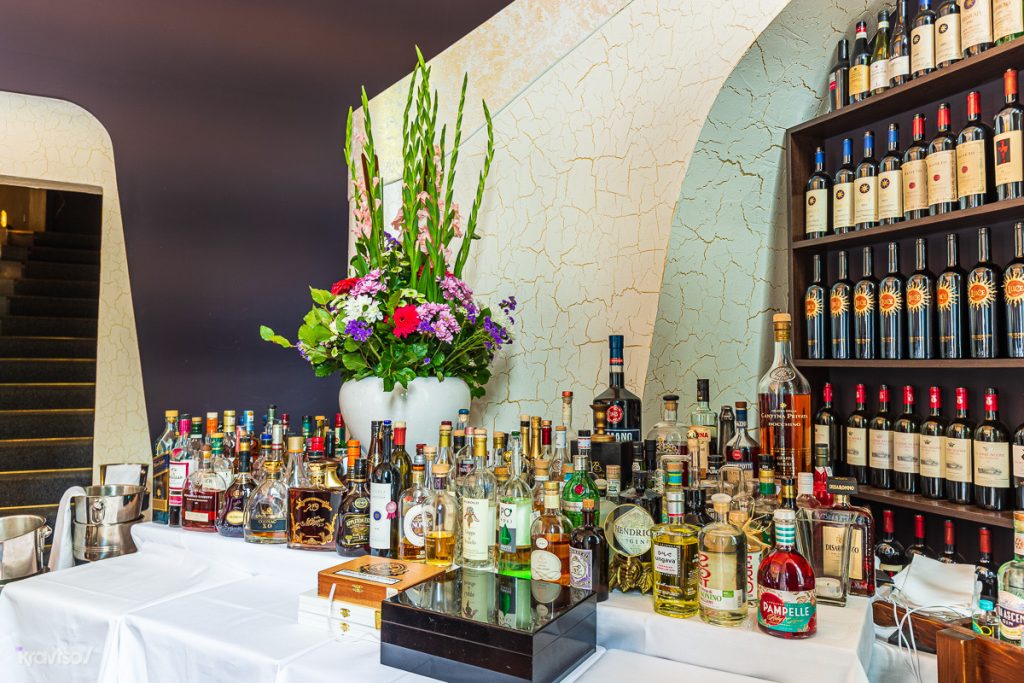 And as a grand last but not least it's great to greet a grappa. Questo è un gran finale!
Ristorante a Mano
Adress: Strausberger Platz 2, 10243 Berlin
Phone: 030/95598243
Web: amano-ristorante.de
Open daily from noon to 11 pm.
Remark:
Christopher Prescott based on a text by Ole Bolle