Berlin, Germany (Weltexpress). A few weeks ago, a new fish restaurant, "Fischer & Lustig", opened in the Nikolaiviertel, which is tranquil by Berlin standards. Its chefs Marc Burow and Erik Arndt, who bring a real seafood value to the centre of Berlin, are sure to cook it from 0 to the top 10 in no time. The chefs and waiters may not be fishermen, but they are not funny (lustig) either. They are serious about their work, which means they have brains and a sense of humour.
Erik Arndt has already cooked at the Fischereihafen and at "L'Auberge Bretonne", therefore fish and French. He also stood at the hearth of the Adlon in Berlin, where Marc Burow is also no stranger to those who once were guests at "Pan Asia", "La Mamma", "Café am Neuen See" in Tiergarten and "Borchardt". Katharina Fischer, a studied and almost sea-born – Elmshorn is on the Krükau and not quite on the coast – is the hostess. In the background, the well-known and successful restaurateur Alexander Freund runs the business.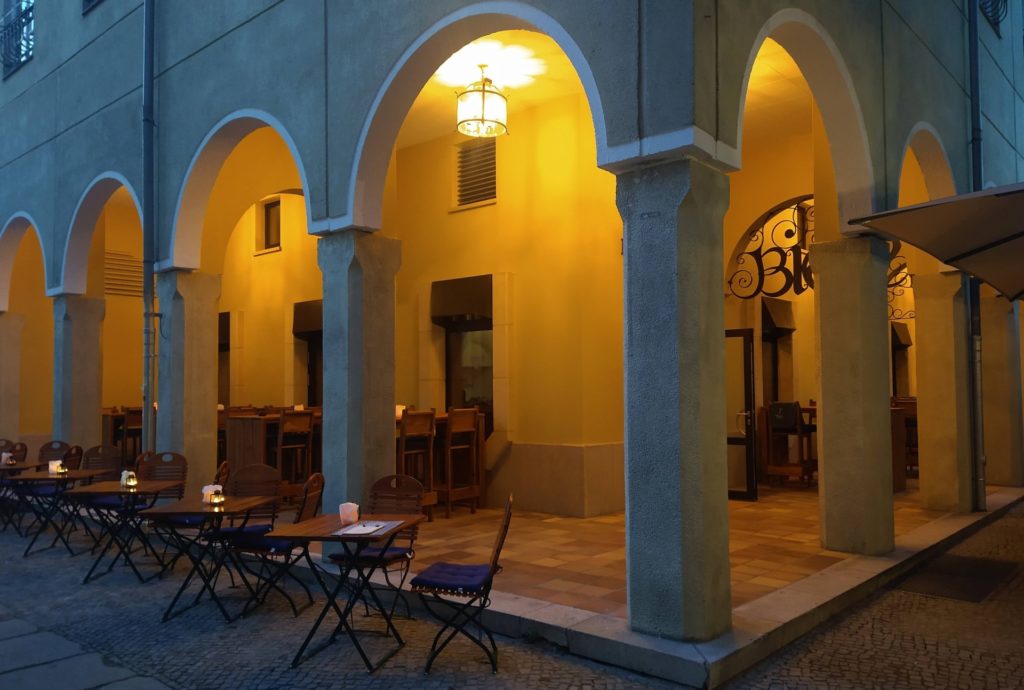 Carefree cheerfulness and exuberant enjoyment are not what good guests expect at the "Fischer & Lustig", but a busy, caring and at the same time reserved staff. Good waiters keep an overview of beautifully decorated and laid tables, glasses and plates, which should always be well filled and when they empty, they should be there with plenty to pour. This was the case during our visit to the restaurant, which impresses with its harmonious ambience. The Prussian blue perfectly matches the earthy tones, the bare stone of the walls and natural wood of the tables. Not only the large dining room called "Fischers Stube" with its niches, corners, also called séparées, and edges, i.e. clear lines, as well as space for 50 people, but also the smaller rooms for food and drink, including the "Blaue Villa" with two séparées for six and eight seats each, are in line and well done.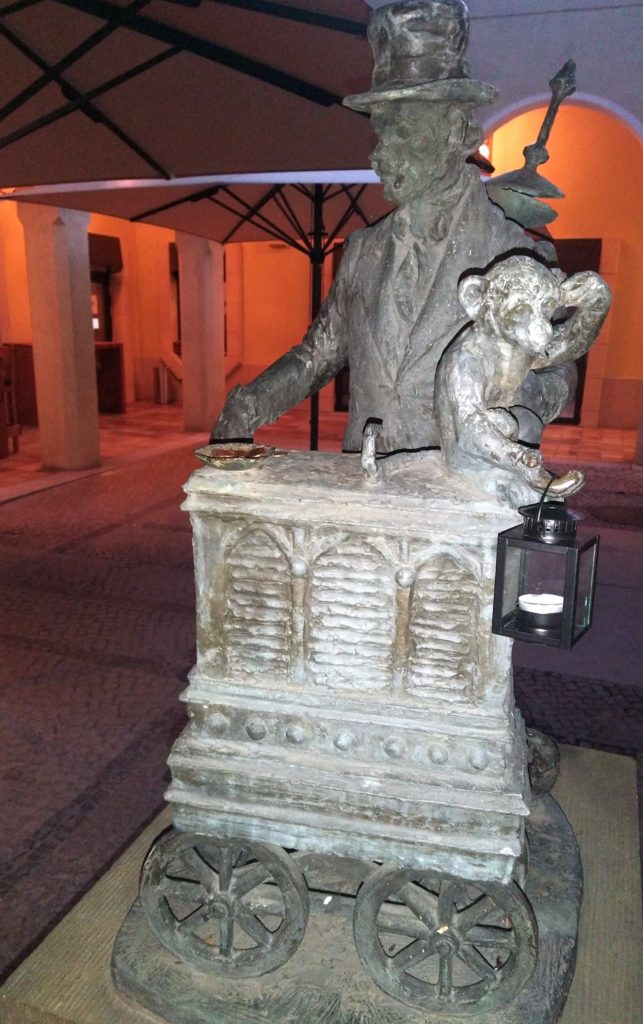 Once spring arrives in Berlin, there will also be outdoor dining under old lime trees and the sculpture of an organ grinder in "Fischer's Hofgarten", where 120 seats are available.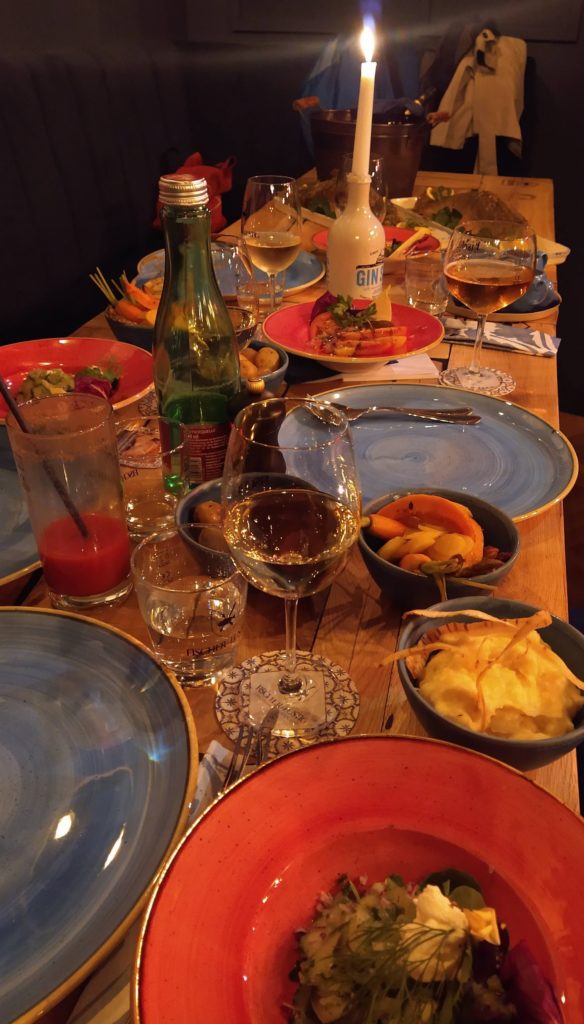 We are wavering as if on planks when it comes to choosing where to sit at the table. The "Captains Table" for 16 people is too grand for us and the "Kitchens Table" too close to the galley, but if you like it, you will be well served there. The galley was designed as an open show kitchen. Quasi in the forecastle we sit down close to the on-board bar and order: Beer and wine. Both are fine! Nordic tart "Fischer Pils" and "Trüber Werner" can be whipped behind the gills. The homemade lemonades true to the motto "different every day, fresh every day" are to be recommended. I miss East Frisian tea on the drinks menu, but no Klaren. The aquavit has line, equatorial. Great! Klingelberger Riesling, Kabinett, dry, a wine from Durbach's steep slopes, stands out positively on the drinks menu. It is not the only good wine from Durbach served at "Fischer & Lustig". Durbach liqueurs and fruit brandies also chirp away like this. Enjoy!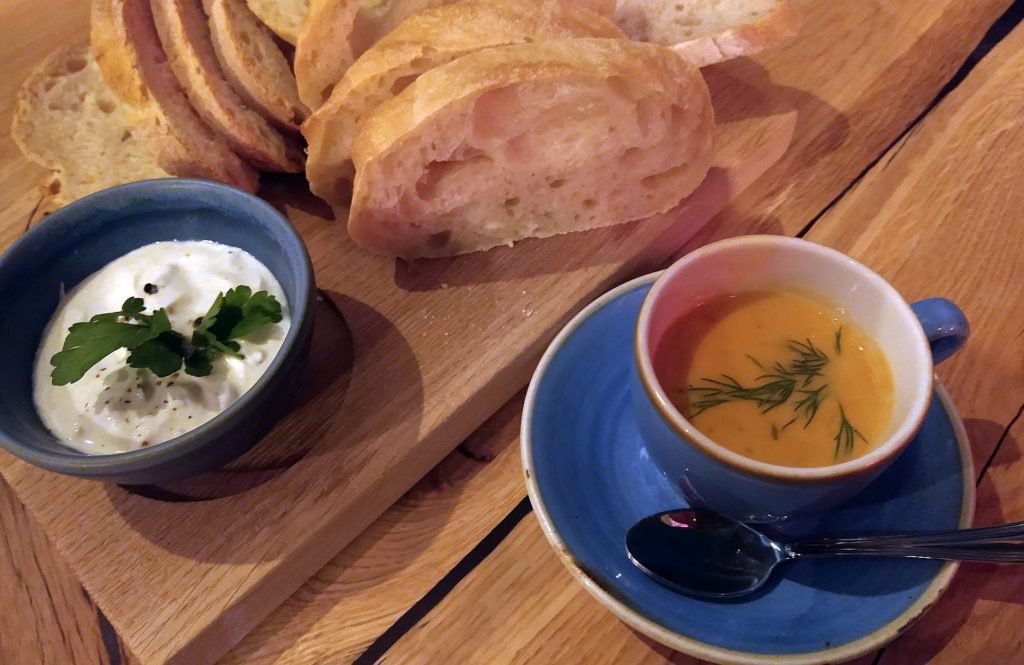 This also applies to the menu. The starter platter with buffalo mozzarella from the marrow, elder salmon, Büsum crabs, fried prawns and Matjes is a must, as is the "mussel tomato soup" with toasted bread or "Fischer's fish pot" with regional fish fillets, crayfish, mussels and root vegetables. The whole golden char roasted in the broth is really great, says Mrs Fischer, and we don't say no. The super char is filled with fresh garden herbs and the successful side dishes, field vegetables, mashed and fried potatoes, cucumber sour cream and colourful tomato salad, are enough for two landlubbers and light sailors. It's all plentiful and delicious. Those who manage the "after-fish" dish, including sweet specials like "Arme Ritter" or "Kalter Hund" are also, to be sure, gourmands.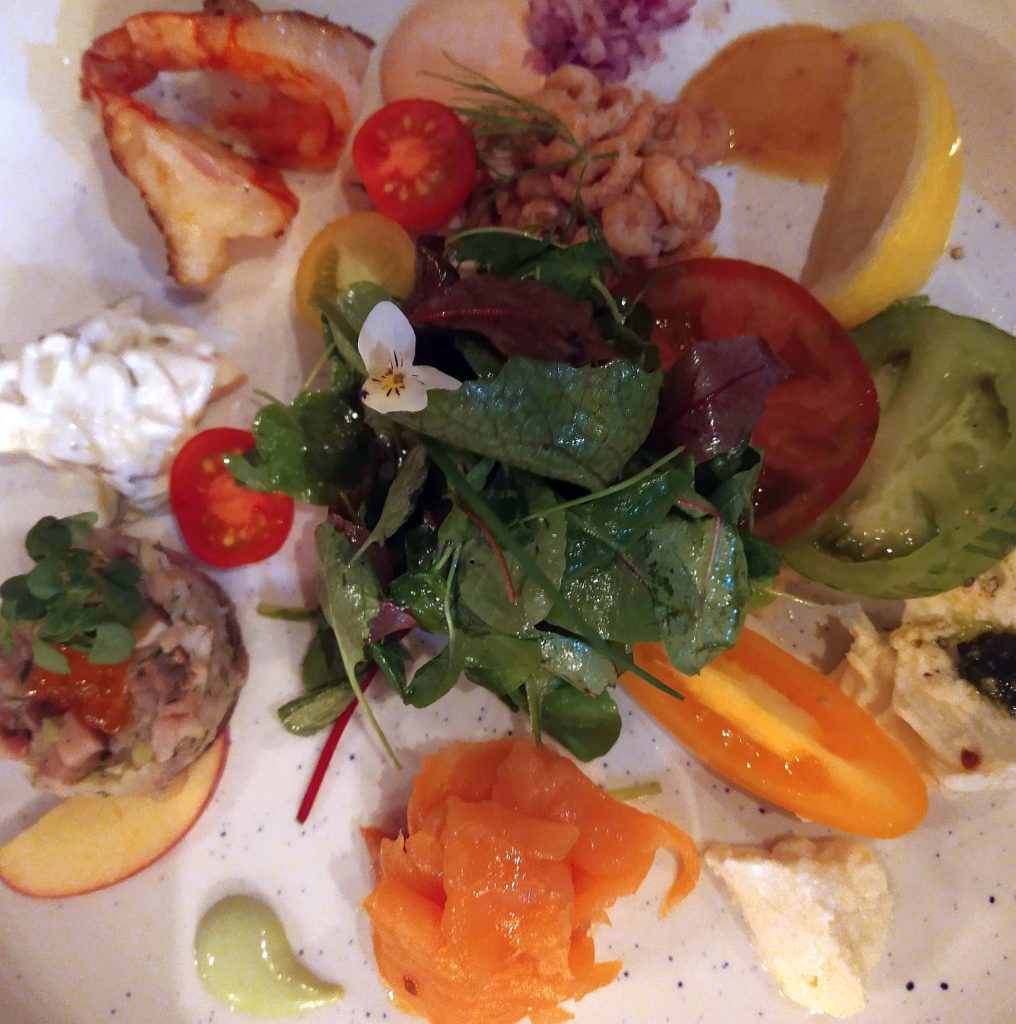 Not only do we come back for Labskaus "according to an old "Kowalke recipe", but also for "Kutterscholle Büsumer Art" with potato salad, prawns and lemon, plus cucumber salad. And someday it will be pike perch again, which is fried here on the skin and served free with Spreewald braised cucumbers along with dill potatoes. If that's not fish and fun!

In short and clear for boarding or ahoy in the
Fischer & Lustig
Adress: Poststraße 26, 10178 Berlin, Germany
Phone: +49 (0)30 56829990
E-Mail: info@fischerundlustig.de
Web: fischerundlustig.de
Open from Wednesday to Sunday from noon to midnight
Remark:
The above contribution by Ole Bolle was rendered into English by Christoph Merten.