Berlin, Germany (Weltexpress). Malafemmena is not only one of the top ten pizzerias in Berlin. Metropolitan gourmets know the cosy restaurant, located on Hauptstrasse in Schöneberg/ Friedenau. Two Berlin pizzerias have made it into the top 100 pizzerias in the world, and one of them is the 67th-ranked Malafemmena. Not only the pizza is tasty, but the atmosphere is humming.
'Please wait to be seated' – this is not a sign a hungry person wants so see, in a city where reservations are unusual. But here, it makes sense. Four busy and very friendly waiters greet already before any of them is free to guide you to a table of your choice. The seats next to the oven that spread a pleasant smell, all facing the windows to the main street, are usually occupied first.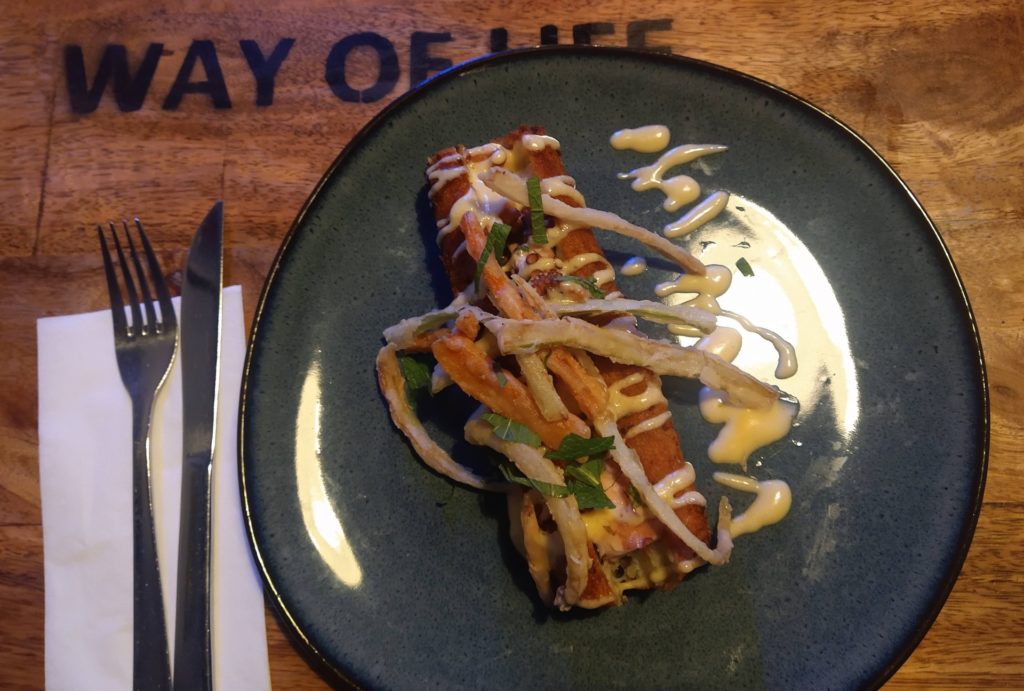 The official ad goes like this: "Here you can find authentic Italian cuisine, and it's always a win-win situation if you want to have a quality dinner. We recommend to try fried dishes like croque, calzone or tronchetto, a pizza that doesn't have much dough but generous toppings." Well, following the advice, we order all kinds of appetizers – antipasti, including potato croquettes with parmesan, parsley and mozzarella, as well as croquettes with ground pork, which is meat of a black Kassertian pig, and with tomatoes of a special variety of piennolo.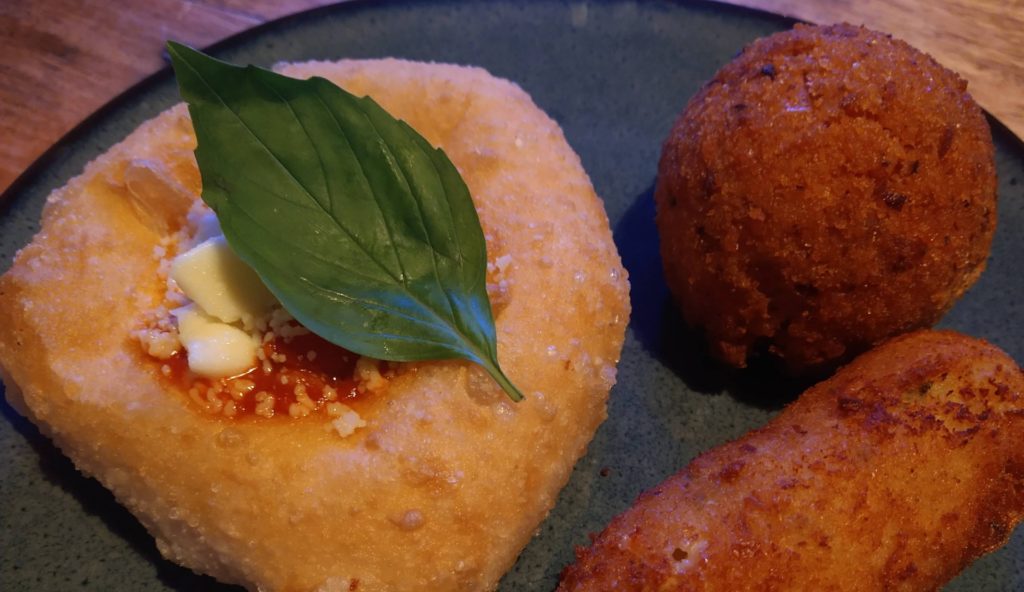 This is followed by small fried pizzas with tomatoes, basil and mozzarella, with eggplant and cherry tomatoes, zucchini and scamorza cheese – a classic pear-shaped cheese made from boiled cow's milk – with basil pesto sauce, sun-dried tomatoes and parmesan.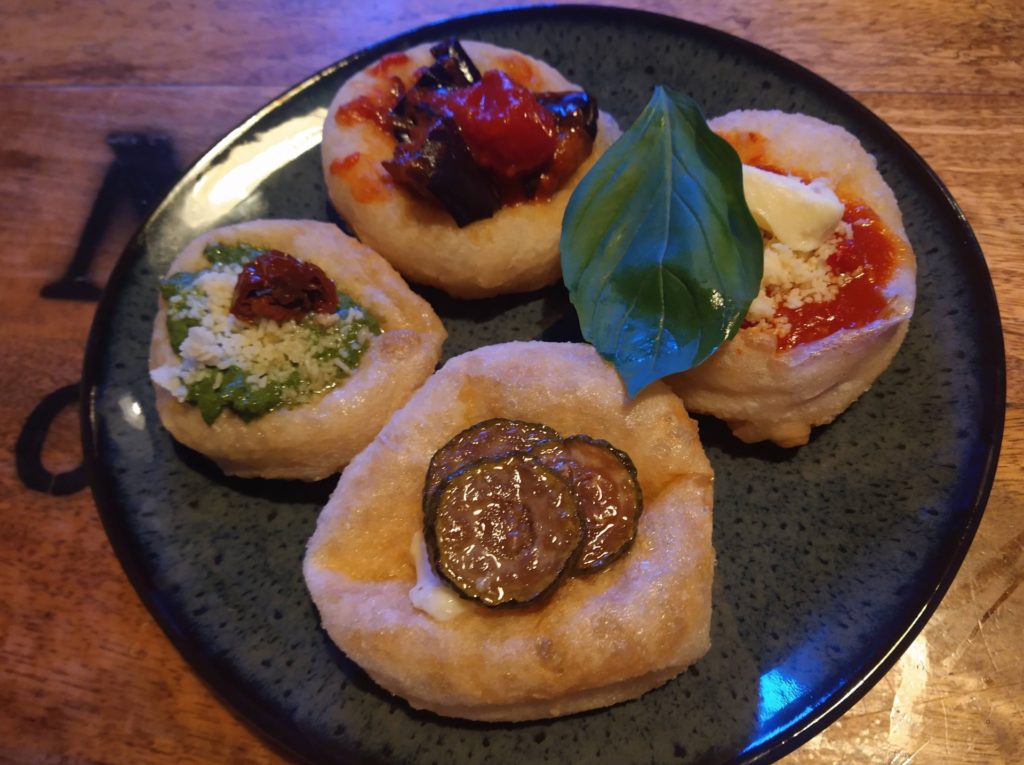 Add to that a salad with fennel, arugula, oranges, and pumpkin seeds, what else one could wish? That's right, a large pizza baked in a Neapolitan oven at 420°C. A special dish is the so-called "white pizza," where there is no place for tomato sauce. Instead, there is an abundance of mozzarella and slices of mortadella sausage, pistachios and basil. But classic pizza, too, with sauce and various toppings, is on the long list of menus for every taste.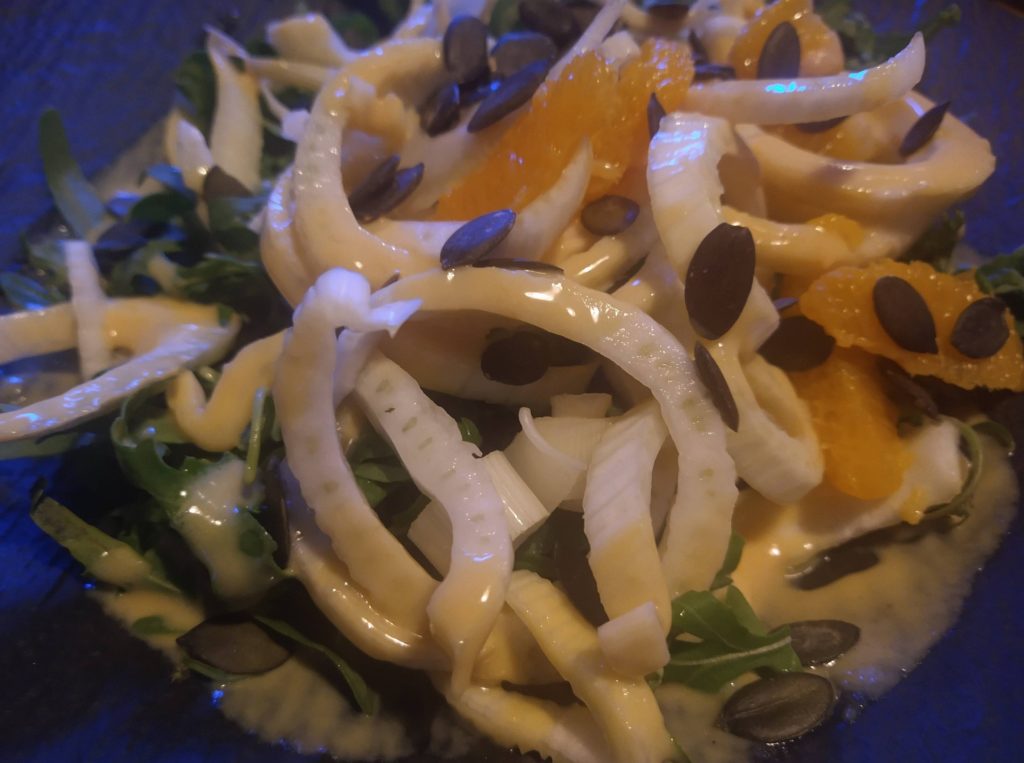 Well, what kind of dinner can be called quality without a real Italian dessert? By the way, it doesn't always have to be espresso and tiramisu, although both are certainly on the menu. A choice of six or seven desserts – among them chocolate mousse with grated nuts and passion fruit syrup or pistachio cream with rum babá.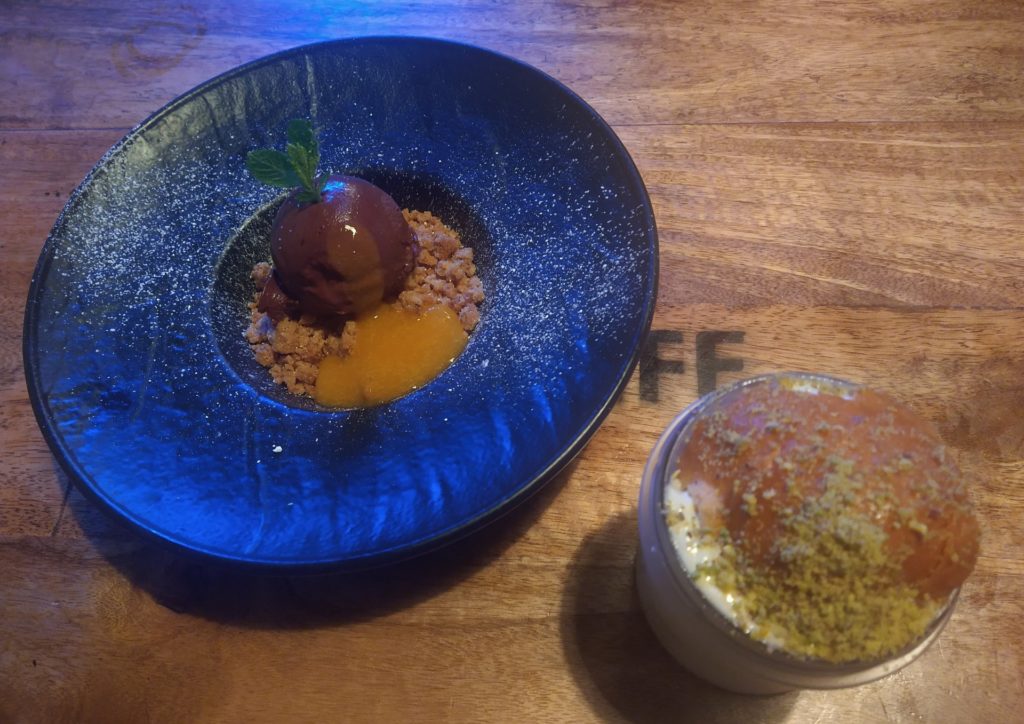 Actually, where comes the name from? "Malafemmena" is the title of a film as well as of one of the most popular Italian songs of the Canzone Napoletana genre. It was written by the Neapolitan actor Toto, i.e. Antonio de Curtis, who dedicated it to his wife Diana Bandini. Originally written in Neapolitan dialect, it's kind of a love song. Singers of "Malafemmena" are numerous, including Mina, Zizi Possi and Andrea Bocelli.
Malafemmena
Address: 85 Hauptstraße, 12159 Berlin, Germany
Contact: info@malafemmena.restaurant, phone: +49 (0)30-84 18 31 82
Homepage: malafemmena.restaurant
Opening hours: Mondays, Wednesdays, Thursdays and Fridays 4 p.m. til 11 p.m., Saturdays and Sundays 12 p.m. until 11 p.m.