Berlin, Germany (Weltexpress). Berlin is a lot of things, and best at playing entertainment destination. Even better: Berlin has a lot of entertainment locations to choose from. One of these, brand new, runs under the motto "Eat, drink, and be happy". It's private, it's a square, more precisely: the Mercedes Platz. The area designed on the drawing board could be anywhere, but actually it is located on or next to the Spree in Friedrichshain – and in one of the buildings is a restaurant of the Alex chain.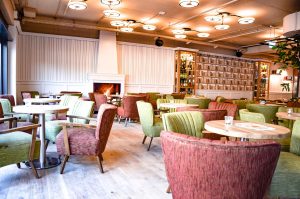 Especially happy about the third Alex in Berlin, which opened "in the heart of the new entertainment destination" a few weeks ago, is Bernd Riegger, who announced according to a press release of the food company Mitchells & Butlers from October 15, 2018 as Germany boss of the Alex chain that the restaurant named by him "ALEX Berlin Mercedes Platz" "optimally harmonizes with the entertainment environment" and "will definitely establish itself as a highly frequented premium business".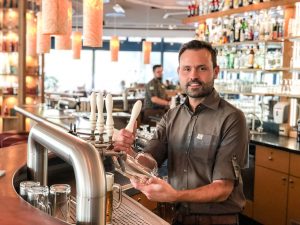 Operations manager Frank Spindler places according to the above press release "his focus on the future guests". "We will treat the Berliners and their guests with an attractive price-performance ratio and an emotional, gastronomic entertainment world for all generations, from early morning until late at night."
In this 40th restaurant in the Federal Republic of Germany Alex would offer "uncomplicated full-service catering" and that "as a sophisticated hybrid". Wow!
As it's an "all in one", a "cafe, pub, bar, bistro and restaurant, for breakfast, at noon, in the evening: always." Looking at the opening hours, take "always" with a twinkle of the eye.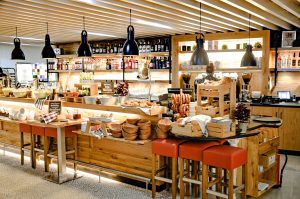 However, "ALEX would like to offer a vacation from everyday life, a communicative and culinary place of well-being for Berliners and their guests, who can meet, get to know, talk, discover and enjoy" and "relax". Is there anything missing in this alleged "stylish outfit with a lot of metropolis flair"?
Correct: eating, drinking, and being happy. You have to do that for yourself. Or even better: with family or with friends.
ALEX Berlin Mercedes Platz
Hedwig-Wachenheim-Strasse 14, 10243 Berlin
Contact: Telephone: 030/233210660
Web: www.dein-alex.de and www.facebook.com/alexgastro.berlin.mercedesplatz
Opening hours: From 8 am to midnight, Mondays to Thursdays, from 8 am to 2 am on Fridays and Saturdays and from 9 am to midnight on Sundays and public holidays.
Remark
Christopher Prescott based on a text by Kerstin-Bettina Kaiser.