Berlin, Deutschland (Weltexpress). For a delectable journey through Israel's cuisine, experience authentic dining treasures at Restaurant Feinberg's.
The Sephardic delights are savory dishes prepared in the most creative style.
Feinberg's is an excellent restaurant with a light filled atmosphere – drop in and try a formidable feast.
Highly recommended the Israeli Misch Masch – five separate homemade dips, five assortments from the grill, Israeli salad, oriental rice, crunchy falafel with hummus – including pita and two glasses of traditional Kiddush wine.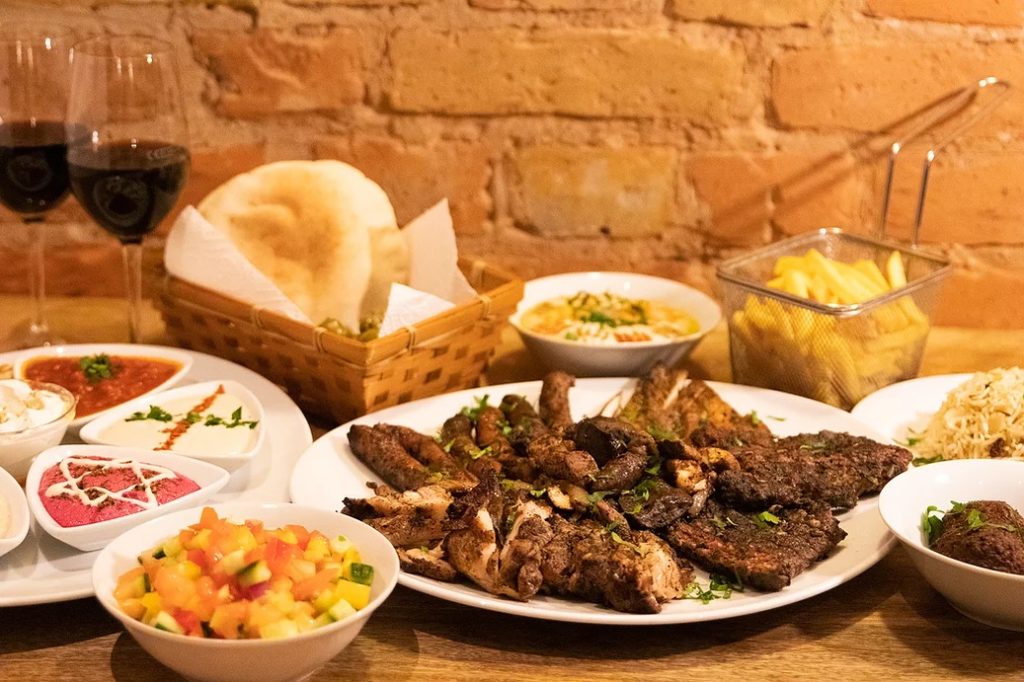 The Mezze is brilliant – Kibbeh, Burekkas, Baba-Ganoush, Tahinin, Red Beet Dip, Labaneh, Matbucha and Tabuleh.
Main courses that tantalize the senses include Shakshuka – Vegan or Merguez, Falafel Plate, Sabich – Vegan or Chicken, Hamin, Chaime and the Jerusalem Mix.
Your appetite will grow just pronouncing the name of each dish. Don't worry, the staff are splendid, friendly and speak several languages.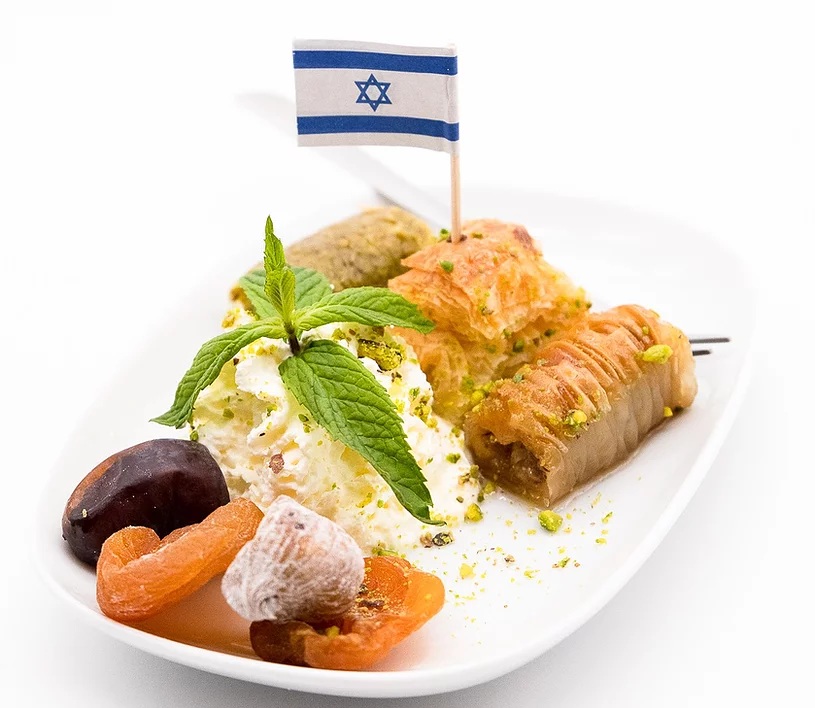 For dessert, try the Baklava, Lemon Cake and Malabi – tastefully exquisite.
Especially alluring, the Israeli wine selection.
For a charming and joyful dining experience, not to mention – reasonably priced, the Restaurant Feinberg's is highly recommended.
Restaurant Feinberg's
Adress: Fuggerstraße 35, 10777 Berlin, Germany
Contact: Phone: +493091553462
Web: feinbergs.de