Venice, Italy (Weltexpress). Danieli is a true palace hotel for those who love Venice history and luxury. Next door to Piazza San Marco, it offers splendid rooms, exceptional cuisine and a roof terrace overlooking the lagoon and Riva degli Schiavoni.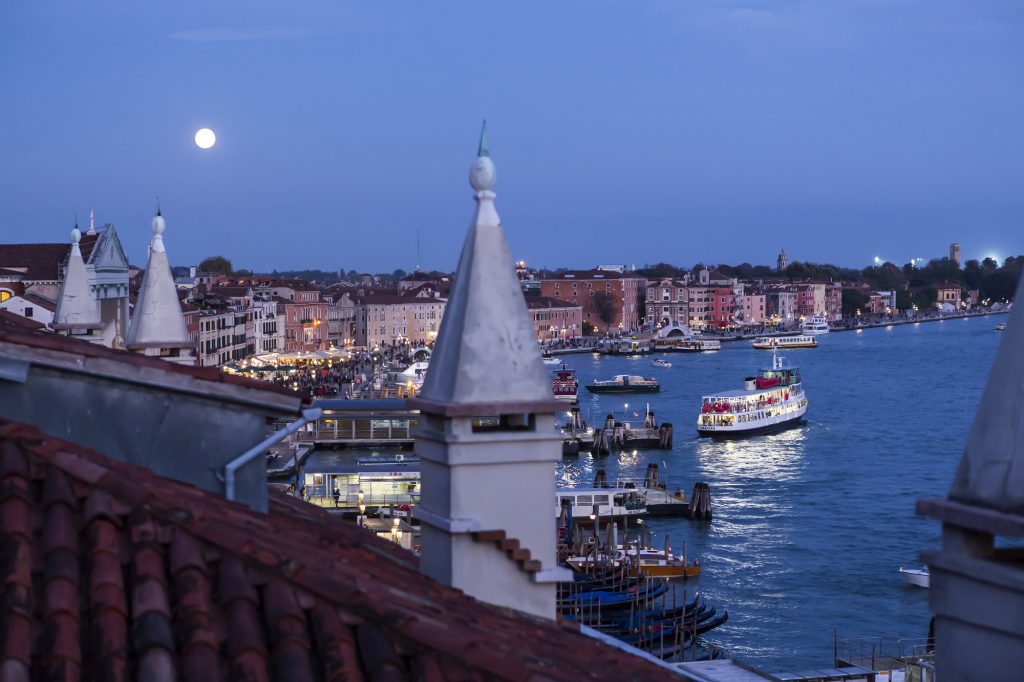 The city of Venice is a work of art in its own right. Its palaces are architectural masterpieces. Palazzo Dandolo, today the luxurious, historical Hotel Danieli, boasts the six-hundred-year-old quay Riva degli Schiavoni along the lagoon as its address. The rooftop restaurant is Danieli's main restaurant. Naples-born master chef Dario Parascandolo rules at Terrazza Danieli, rated as one of the world's 101 best hotel restaurants.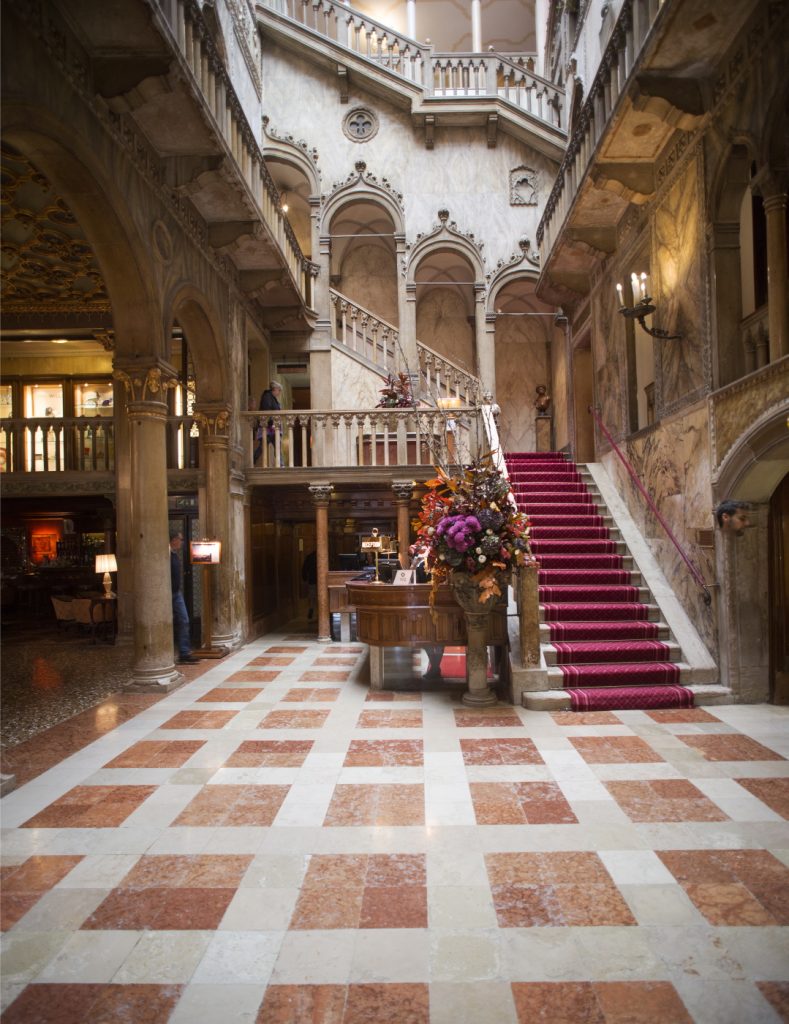 After sunset, the view of the increasingly dim rows of moored gondolas in Piazza San Marco is magical. Chef Giuseppe Ricci recommends a tasting menu. They always have two of these, one on the theme of water, one on earth. We choose the "soil theme" because so many fresh vegetables are grown in the area of ​​Venice and because beef and other meat are of the highest quality.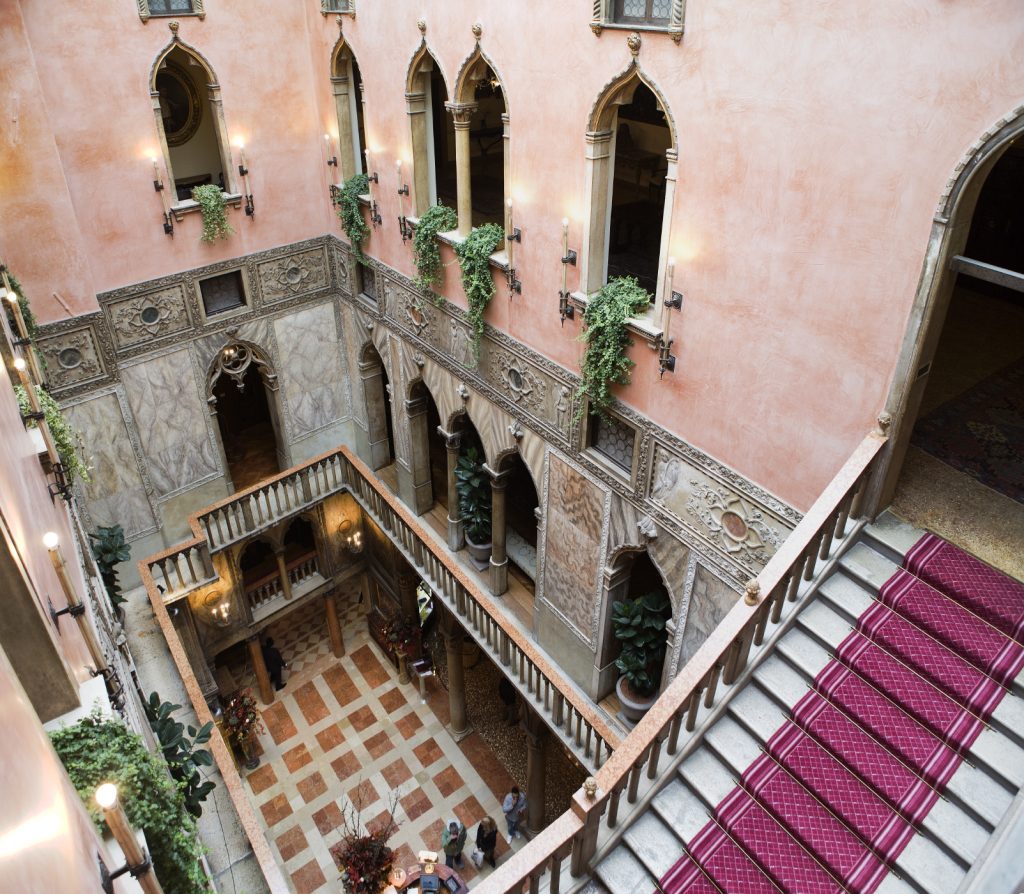 The breakfast is plentiful and tastefully varied and is also eaten on the terrace. The best spice is the view of the lagoon through the fleeting morning mists, loved through the centuries by artists such as William Turner, Canaletto, Guardi.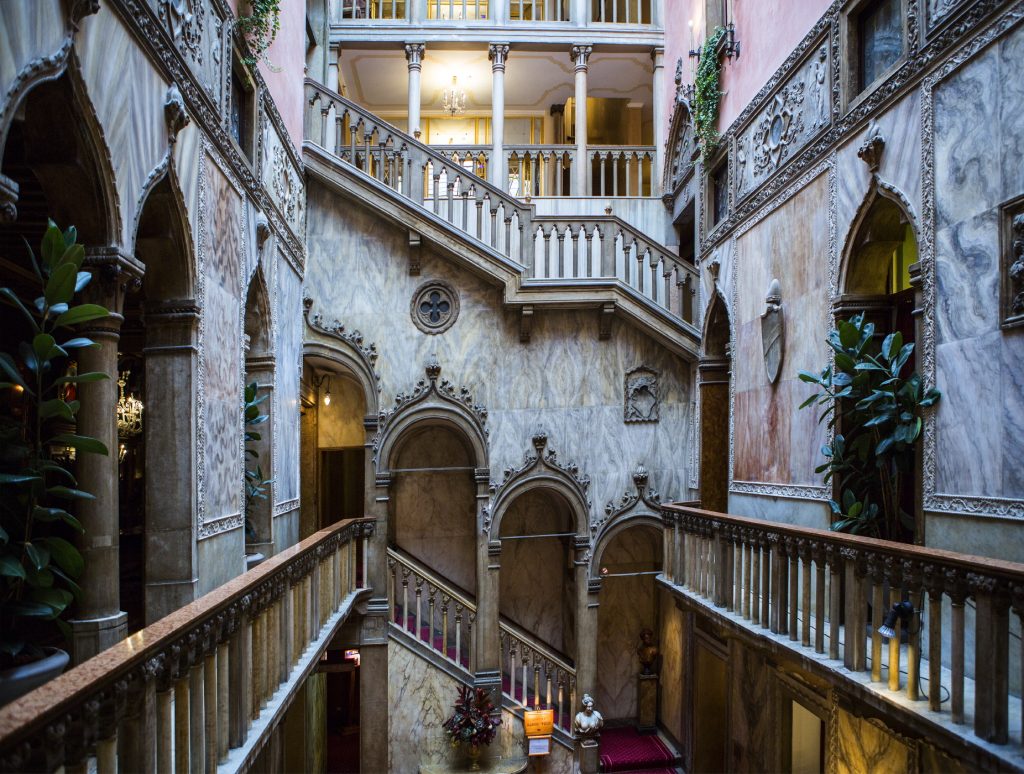 Afternoon Tea is served in Bar Dandolo, and in the evening why not a Vesper Martini in true Bond style? James Bond has actually lived at Danieli, that is, Sean Connery. Beautiful Bar Dandolo with its brown, shiny marble columns received Gambero Rosso's award as one of "Italy's 20 top bars" for fourteen years in a row. Thanks to master bartenders Roberto Naccari and Alessandro Cara. They mix their cocktails in glasses designed especially for Danieli on the island of Murano.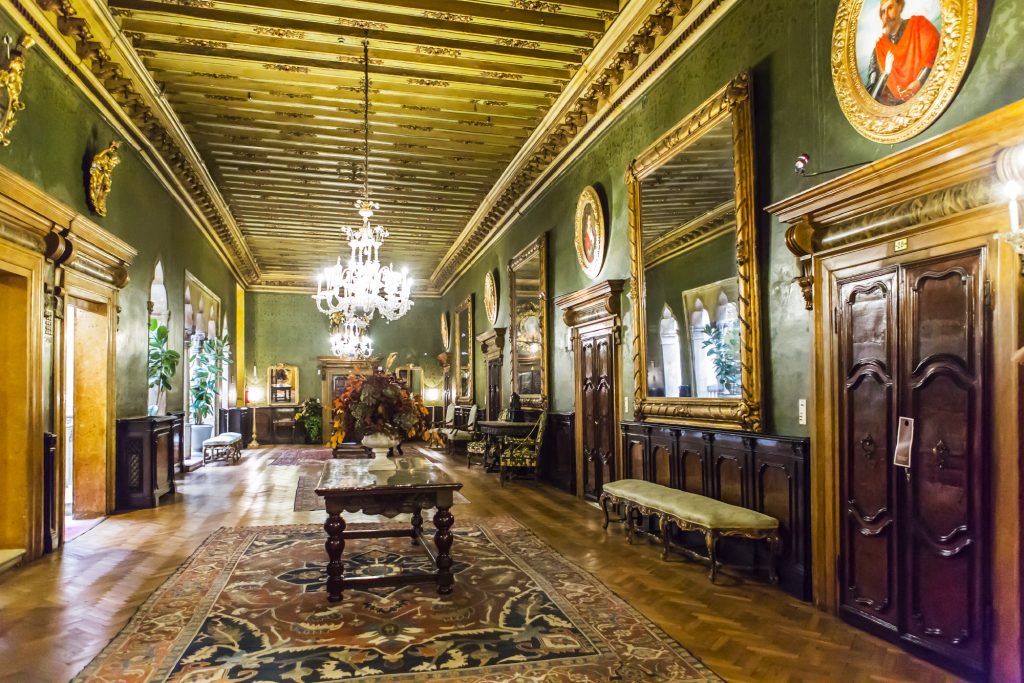 After being converted into a hotel in 1824, Danieli has been, and still is, a popular haunt for writers, artists, musicians, actors. How about poets' and writers' names such as Goethe, Balzac, Zola, Lord Byron, Charles Dickens, Marcel Proust. Ad famous composers, royalty, politicians, actors, filmmakers. Spielberg, Scorsese, Fellini. Greta Garbo, Henry Fonda, Leonardo di Caprio, Paul Newman, Harrison Ford.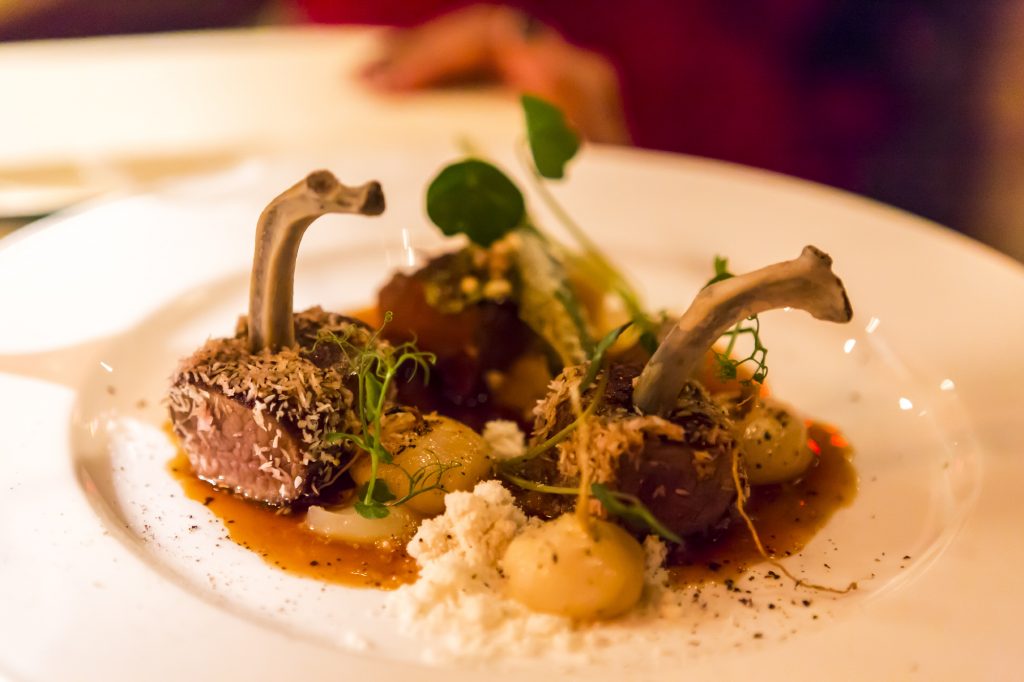 Many celebrities and events have passed between the columns of Danieli and through the suites. Onassis and Maria Callas met at Danieli in 1957. They were married at the time, however, not to each other. George Sand stayed in room no. 10 during her affair with the author Alfred de Musset in 1833. When Musset went home, she remained at the Danieli with Mussets handsome doctor.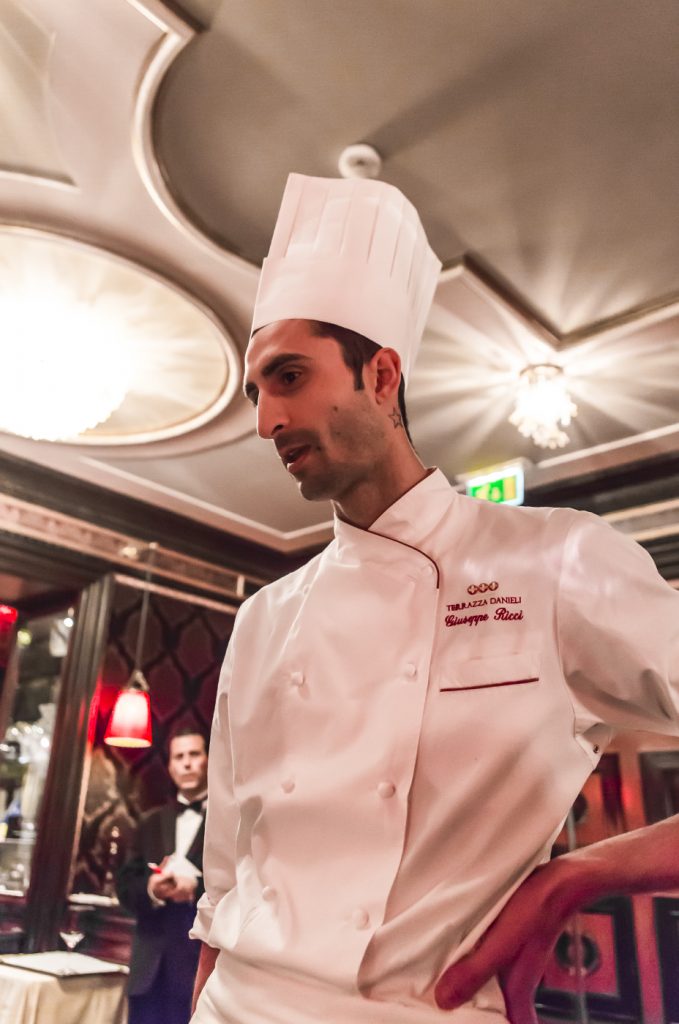 The single rooms start at 17 square meters, the executive suites are close to 50 square meters, and the largest Doge Dandolo Royal Suite 150 square meters. All rooms have exquisite facilities, antique furniture, marble bathrooms with amenities of Acqua di Parma. The Venice palace style bedrooms are renovated with Gothic finesse and equipped with red draperies and chandeliers of the finest Murano glass. The rooms have undergone a thorough renovation quite recently.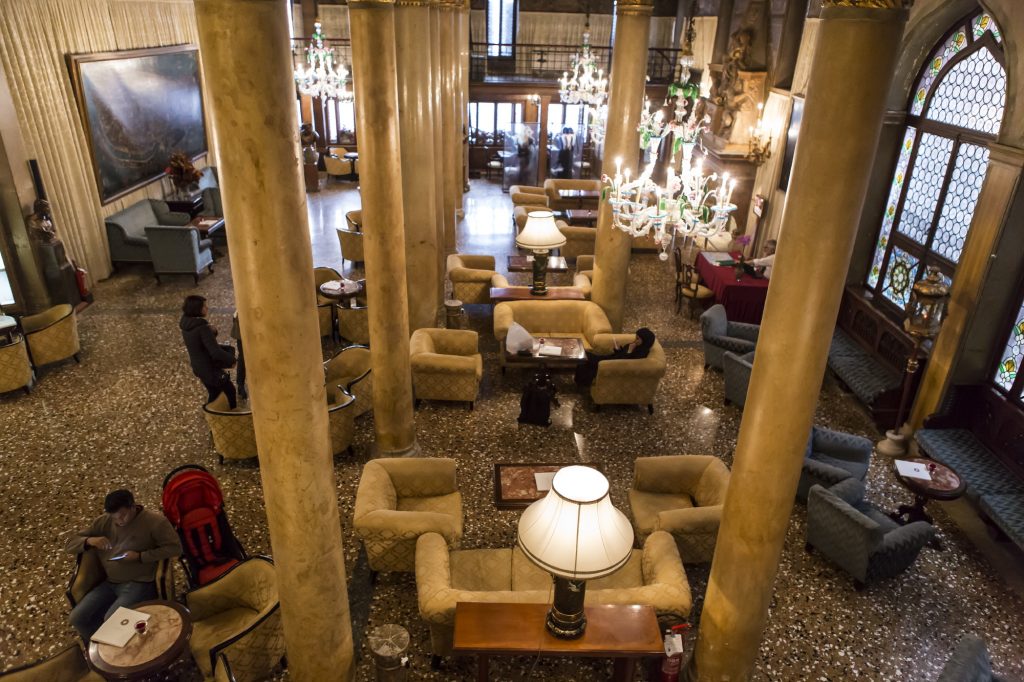 Extensive footage for the movie The Tourist was shot at Danieli, starring Johnny Depp and Angelina Jolie.
Near Danieli stands La Pietà, the white marble church where Vivaldi worked in the 18th century. One evening we attend from the first row to his Four Seasons. Where to enjoy Vivaldi if not in the Chiesa della Pietà on the Riva degli Schiavoni. And where can you stay closer and more stately than at Danieli, just a stone's throw away?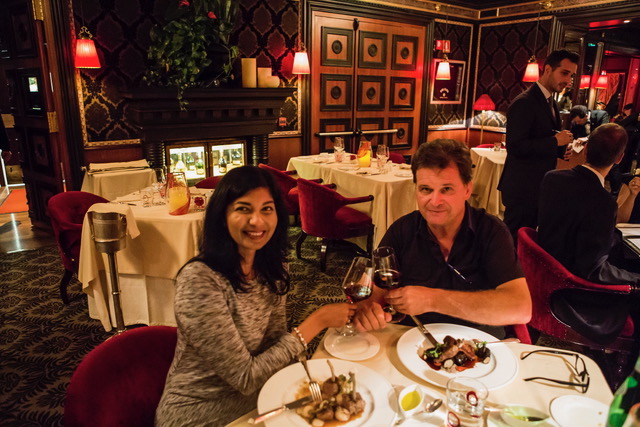 Photo report
More photos in the "Photo report: Hotel Danieli – legendary palace of Venice" by Peter Hanneberg.
Danieli Hotel
Adress: Castello 4196, Venice 30122, Italy
Contact: Phone: +39 41 522 6480
Web: luxurycollection.com/danieli, danielihotelvenice.com, terrazzadanieli.com